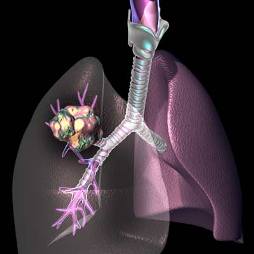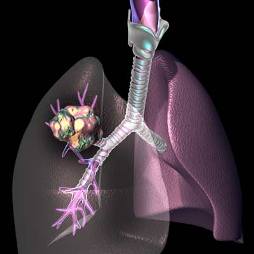 A new study led by researchers at Mount Sinai School of Medicine indicates that CT scans are more effective than traditional lung cancer detection methods at identifying aggressive lung cancers in their most treatable stages. The data, published online March 27 in the journal Radiology, demonstrate that lung cancers found through annual CT screening are similar to those found in routine practice, both in terms of tumor growth rates and cell-type distribution. In fact, the report showed that 79 percent of the cases diagnosed through annual repeat CT scans were detected at clinical Stage I, the earliest and most treatable stage, compared to only 15 percent detected through traditional methods.
The study, which is the latest report from the International Early Lung Cancer Action Program (I-ELCAP), counters concerns that lung cancers diagnosed through annual repeat rounds of computed tomography (CT) screening may be of less serious varieties than those diagnosed in traditional clinical settings when symptoms are already present.
I-ELCAP is an international collaborative group of more than 60 participating institutes consisting of experts on lung cancer related diseases. Previous research from the group found that lung cancers de-tected through CT screening have an 80 percent cure rate compared to a 10 percent cure rate for lung cancers detected in the clinical setting.


Follow and connect with us on Facebook, Twitter, LinkedIn, Elets video