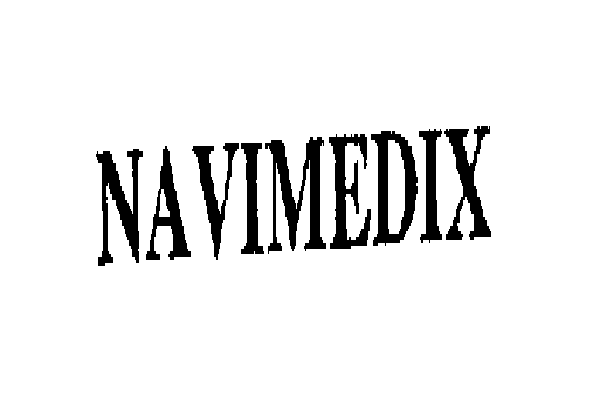 NaviMedix joins National e-Prescribing Patient Safety Initiative
NaviMedix, Inc., a leading player in automating provider communications with health plans and care management has joined hands with Allscripts the leading player in clinical software and information solutions for providing the eRx NOW(SM) ePrescribing solution from Allscripts to NaviMedix's nationwide network in the USA of about two lakh physician customers. eRx NOW will be offered at zero cost to the users of NaviNetï NaviMedix's free web-based provider communications solution.

NaviMedix offers automated information exchange, technology and services that deliver integrated business and clinical information from multiple health plans, and partners directly into the provider office.
The agreement also ensures the entry of NaviMedix to NEPSI coalition, comprising Naelters Kluwer Health; connectivity sponsor SureScripts; and search sponsor Google. The companies have also announced plans to collaborate on additional services and integration to enhance the value and efficiency of each company's solutions.
The NEPSI coalition was launched in January to address the public crisis surrounding preventable medication errors, which injure at least 1.5 million Americans and claim more than 7,000 lives each year, according to a July 2006 study by the federally-funded Institute of Medicine (IOM).
The IOM report called on all of the nation's physicians to adopt electronic prescribing by 2010, yet acknowledged that many have been reluctant to use the technology because of a perception that it costs too much and requires too much time to learn and install. NEPSI addresses those barriers by providing physicians simple, safe and secure electronic prescribing at no cost.
Tim Hargarten, President and Chief utive Officer of NaviMedix said, "We are very excited at joining the NEPSI coalition and supporting increased adoption of electronic prescribing. We have the ability to accelerate adoption by giving healthcare providers across the country an easy and convenient way to access eRx NOW via our network of electronically linked physician offices and hospitals." He added, "Providing a comprehensive ePrescribing platform for free, to NaviNet, users will greatly expand the value of our solutions to our 190,000 providers as well as to our customers and partners who sponsor NaviNet."
The free NEPSI solution, eRx NOW, is a web-based software powered by the same engine that is used today by more than 20,000 physicians to write millions of electronic prescriptions each year. Designed to appeal to physicians in solo practice or small groups, eRx NOW is available for free to any healthcare provider in the USA, who have legal authority to prescribe medications, and requires no download, no new hardware, and minimal training.
The product can quickly generate secure electronic prescriptions and deliver them computer-to-computer or via electronic fax to nearly 70,000 retail pharmacies — more than 95 percent of all U.S. pharmacies — via SureScripts. All prescriptions are instantly checked for potentially harmful interactions with patients' other medications, using a real-time complete medication database provided by Wolters Kluwer Health, as well as real-time notification of insurance formulary status from leading payers, plans and pharmacy benefit managers. Clinicians also can use eRx NOW to search and find targeted health-related information for themselves or patients, using the NEPSI Custom Search Engine from Google.
"We are excited to welcome NaviMedix to the NEPSI coalition and to provide eRx NOW to their network of physicians across the country," said Glen Tullman, Co-Chair of NEPSI and Chief utive Officer of Allscripts. He added, "Our partnership is another strong step towards fulfilling the NEPSI goal of enabling every physician in America to prescribe electronically for maximum patient safety."
Zix Launches E-Prescribing Business
Zix Corp (Zixi) is investing heavily in its emerging e-Prescribing business. e-Prescribing helps busy physicians to prescribe a patient script directly from a hand-held device to a pharmacy. There are numerous benefits claimed on this practice. The service saves time and money and minimizes the chance of prescribing errors. According to a company presentation, about 1.5 million medication errors happened last year, resulting in 7000 deaths.
Zix Corporation provides e-communication services that protect and deliver sensitive information to enterprises and consumers in the healthcare, finance, insurance, and government sectors, primarily in the United States. It operates through two segments, e-mail Encryption and e-Prescribing.
Tested in pilot programs throughout the United States, the programme has generated considerable interest in the managed care industry, and players like Aetna and Blue Cross/Blue Shield have promised the roll out of pilot programmes. The insurers have agreed to pay for the implementation, training and costs of the services for the physicians. The insurers receive cost savings because the system highlights particular preferred and generic drugs that the physicians can prescribe. The pharmacy chains are also supportive.
They process all the scripts through SureScripts- a private LLC- formed by Wal-Mart, Rite AID, Walgreens and CVS. ZIXI receives a small payment for each script, routed through this network. ZIXI has a major competitior in Allscripts, though both pursue two different markets.
The latter is looking for the bigger markets, primarily hospitals and large clinics. ZIXI is involved in the smaller markets, mostly clinics with 10 prescribers or less.
The overall U.S. e-Prescriptions market is estimated to be approximately $500 million, with the estimated number of prescribing physicians numbered at 2,25,000. ZIXI stands benefited from the managed care companies shouldering most of the initial roll-out costs.
The real challenge to the success of ZIXI, and e-Prescribing will be in physicians' education, and convincing them that they understand the potential benefits of such a system.
IBM Contributes Software, Predicting the path of Infectious Diseases
IBM has announced the development of an advanced software technology that helps prediction of transmission of diseases around the globe to the open source community. The tool will aid scientists and public health officials in understanding more efficient responses to health crises, ultimately providing new tools for protecting population health. The software, known as Spatiotemporal Epidemiological Modeler (STEM), is now available for use through the Eclipse Open Healthcare Framework Project (OHF), hosted at the Eclipse Foundation�the non-profit foundation that guides the Eclipse open source community.
"STEM will allow public health officials to model the spread of a disease much like modeling a storm or hurricane — it allows us to produce a public health 'weather map' for the spread of a particular disease," said Joseph Jasinski, IBM's Distinguished Engineer and Program Director, Healthcare and Life Sciences. "Until now, it has been difficult to simulate health crisis scenarios on a global scale. STEM gives us the power to do that," he added.
"We really view [STEM] as an experiment of building communities around disease preparedness," Jansinski said. "This doesn't go anywhere unless others use it. We're really hoping to see a significant inertia in this and significant participation by academic researchers."
STEM represents nearly three years of research spanning the globe with scientists from IBM's Almaden, Haifa and Watson labs contributing to its creation. The technology is designed to enable the rapid creation of epidemiological models for how an infectious disease, such as avian influenza or dengue fever, is likely to geographically spread over time. STEM, which runs on any operating system, creates a graphical representation of the spread of a disease based on a variety of parameters such as population, geographic and macro-economic data, roadmaps, airport locations, travel patterns and bird migratory routes around the world.
A basic epidemiological model framework will be provided to software developers, who can customize and configure the models based on their specific requirements. These models, which involve multiple populations and interactions between diseases, can help public health experts develop more effective preparedness plans. IBM's donation is also intended to help facilitate collaboration between governments, scientific researchers and other players in the public health community. Users will have the ability to share the customized epidemiological models that they create, in addition to the plug-ins they build using Eclipse.
STEM is one of the key technologies being utilized in the Global Pandemic Initiative, a collaborative effort formed by IBM and over twenty major worldwide public health institutions to help prevent the spread of infectious diseases. The tool is also compatible with the standards-based interoperable healthcare infrastructure developed by IBM and can query clinics, hospitals, lab systems and other information sources for anonymized data by disease, which enables a complete picture of the health of a population with real-time data.
"STEM is really a framework that has a model of the world in it … and it allows anyone who can use a simple GUI to construct a model for the way they want to look at the world and the disease they want to study," Jasinski said. "Ultimately, if you have real-time data during an outbreak, you can put that in [the model] and compare your scenarios to what is actually happening to see if you need to modify your scenarios," added Jasinski. According to him, until now, the only technology available for this type of modeling was proprietary and usually required users to have advanced computer skills.
Mike Milinkovich, utive Director, Eclipse Foundation, said, "Eclipse is a community that promotes innovation and collaboration. We are thrilled to have IBM's STEM technology contributed to Eclipse and look forward to fostering more innovation on this important technology".
Maurizio Vecchione is the new CEO of CompuMed, Inc
CompuMed, Inc (www.compumed.net), a leading player in medical informatics and advanced imaging technology, has appointed Maurizio Vecchione as its new President and CEO.
Says Robert Stuckelman, Chairman of CompuMed, "Maurizio brings the ideal blend of experience and expertise to lead CompuMed's ambitious growth efforts." Commenting on his appointment, Vecchione said ,"CompuMed offers a compelling set of technologies that are poised to enjoy widespread adoption in the marketplace. It's now time to translate that promise into ution. We plan to focus on that fundamental ution in order to grow our revenue and reach profitability as soon as possible. We believe we have the ingredients to position CompuMed as the leader in remote analytics and to leverage its bone analysis business to a position of peripheral bone density market leadership. At the same time, our continued presence in ECG services should facilitate expansion opportunities in remote analysis markets, as well as the ability to add services to our bone business."
CompuMed focuses on cardiovascular and musculoskeletal diseases, as well as other diseases associated with ageing populations. Its unique expertise in telemonitoring, imaging and analysis, facilitates the development of new solutions and services, designed to improve healthcare provider workflow and patient care, while reducing costs. CompuMed's core products, the OsteoGram� and CardioGram(TM) systems, are cleared by the FDA and reimbursable by Medicare. The OsteoGram is an accurate and precise technology for osteoporosis testing.
The underlying OsteoGram technology has significant cost advantages over other technologies and will be applied to a suite of value-added applications, such as tracking the progression of arthritic disease and diagnosing vertebral fractures and scoliosis. The CardioGram system is one of the first telecommunication networks designed to remotely interpret electrocardiograms, and is used by private practice, as well as government and corporate healthcare providers in north America. The CardioGram delivers online electrocardiogram interpretations within a short time and has the additional capability to automatically provide follow-up review by a cardiologist.

Follow and connect with us on Facebook, Twitter, LinkedIn, Elets video