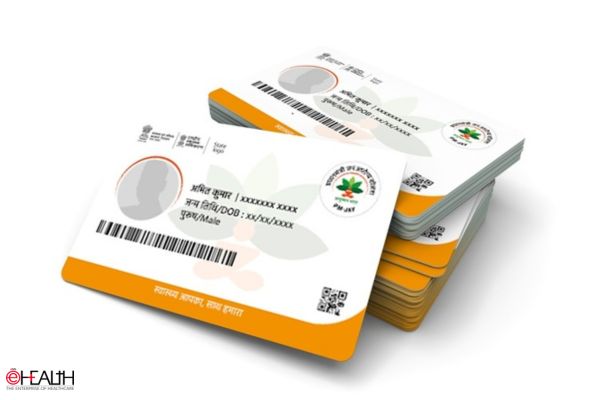 In order to ensure that all Ayushman Bharat insurance scheme users receive their "golden card" for cashless treatment, the government has developed an Ayushman app that can be downloaded onto mobile phones in minutes.
The software is part of Ayushman Aapke Dwar 3.0, one of three components of the Ayushman Bhav programme, which was inaugurated on Wednesday by Gujarat President Droupadi Murmu.

It is devoted to the birthday of Prime Minister Narendra Modi. Ayushman Mela and Ayushman Village are the initiative's other two components.
Beneficiaries would be able to connect on to the portal with their cellphone number, check whether they are qualified by using an Aadhaar number or family ID, and complete their e-KYC on the platform to receive a digital copy of the card, according to Health Ministry officials.
Beneficiaries who already have the card can use the app to obtain a duplicate.
"With this initiative, India will write a new chapter in making healthcare affordable and accessible," Murmu said after launching Ayushman Bhav in Gandhinagar.
Murmu praised the goals of increasing Ayushman card access, generating ABHA digital account IDs, and raising knowledge about critical health programmes. She also praised the Ayushman Mela health camps, which, according to the government's plans, will see 1.6 lakh health and wellness centres across the country conduct weekly health camps to screen people for noncommunicable diseases, tuberculosis, and provide services such as routine immunisation.
The initiative, which was launched on Wednesday, will run all year, according to Union Health Minister Mansukh Mandaviya, who attended the event remotely from Delhi.
He said: "The Prime Minister has given utmost importance to the service of humanity and nothing can be a better demonstration of this than his commitment to improving the healthcare services in the country. Earlier people had to travel long distances to avail super-specialty services — now these services will be offered at the level of CHCs itself."
The Ayushman Village programme will recognise villages that have achieved 100% registration of Ayushman Bharat beneficiaries, 100% registration for Ayushman Bharat digital accounts, and villages that have screened their inhabitants for tuberculosis and placed 100% of patients on treatment.
Other events such as organ donation pledging and blood donation will take place throughout the two-week period between the Prime Minister's birthday on September 17 and Gandhi Jayanti.
During the same time period last year, the Health Ministry launched a nationwide blood donation drive, which resulted in the collection of more than 1 lakh units of blood.
During this time, one lakh Ni-kshay mitras would be acknowledged for their efforts in providing nutritional support to 12 lakh TB patients across the country. According to officials, they will be asked to reaffirm their pledge for the future year as well. The Ni-kshay Mitra programme was started in November to enhance the government's Rs 500 nutritional benefit in line with the government's goal of eliminating tuberculosis by 2025.

Follow and connect with us on Facebook, Twitter, LinkedIn, Elets video