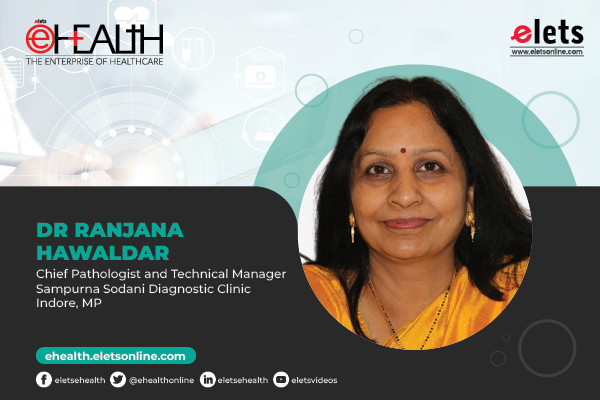 India has seen tremendous changes in the healthcare ecosystem, especially in the diagnostics industry, in recent years. Adoption of digital technology has played a key role in this transformation, which has enabled to create an integrated patient centric healthcare system to deliver accessible, comprehensive and affordable health care for all without compromising on quality.
Increasing digitalisation will shift the diagnostic industry from disease-oriented care to wellness care, which in turn will reduce workforce costs and increase productivity. Diagnostic labs are now shifting to AI-based integrated platforms where in testing equipment are integrated in the workflow with bidirectional interfacing and AI based software, thereby minimising the human errors and reducing the workforce cost, with enhanced quality and reduced turnaround time.

New opportunities have arisen by developing cutting edge technologies such as AI based testing equipment, self management applications and clinical decision support systems such as telemedicine.
The advent of digital therapeutics has brought a paradigm shift in health products and services. Human biology, genetic engineering, tumour immunology, molecular diagnostics and innovations in biotechnology with predictive analytics are some of the forces which will change the future of the diagnostic industry. They have immense potential to help humanity. They will make clinical diagnostics more robust .We have seen the tremendous role of digitalisation and molecular diagnostics during the Covid pandemic, and there is no looking back ever since.
Sampurna Sodani Diagnostic Clinic, Indore has been in the forefront in adopting digitalisation of its diagnostic services since its inception and installed AI based testing equipment like integrated Atellica solutions by Siemens and other automated equipments for providing quality reports to patients.
While digital transformation has been adopted in tier I and II cities, the rural health care system is still far behind. They lack basic diagnostic facilities. There is an urgent need to bridge this glaring gap in both infrastructure as well as diagnostics in rural India. There have been multiple initiatives in the recent past to improve the health care system in India, but strong efforts are needed to improve the access, affordability, and quality of health care. National digital health mission, a flagship project of the Government of India, will act as a catalyst in strengthening the digital infrastructure for the healthcare ecosystem and in the near future, the world will look at India as a force to reckon with in the field of technology.
Views expressed by Dr Ranjana Hawaldar, Chief Pathologist and Technical Manager, Sampurna Sodani Diagnostic Clinic, Indore, MP

Follow and connect with us on Facebook, Twitter, LinkedIn, Elets video