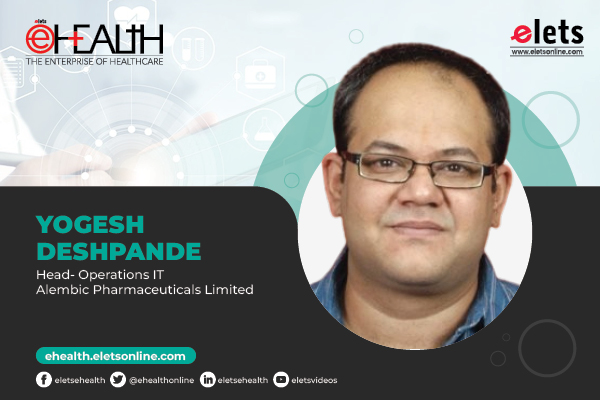 "Today data has become a core asset in most organisations and data management has become a top priority for most business leaders", said Yogesh Deshpande, Head- Operations IT, Alembic Pharmaceuticals Limited.
We have structured and unstructured data which companies have been collecting from their respective processes. All of this data can reveal areas that could help in making the processes more efficient and, most importantly, help the business leaders in making better decisions. It will ultimately reduce the overall organisational risk. Data is the cornerstone upon which companies are launching their digital transformations by investing in analytic capabilities, Machine Learning, Robotics and several other technologies.
"The new concept of agile data right is to get efficient data. It necessarily relies on several core principles and organisational capabilities. A business driven approach to digital transformation and hence the data migration and management under this approach could create a master list of possible business use cases for advanced analytics as well as opportunities for new or enhanced products and processes too. The long process of analysing data is quite time consuming and needs to be resolved in real time. By doing automation is about bringing automation",he added.
We have a lot of humongous amounts of data which gets captured, probably stored in the historian. All of this data is there, but it's not available in the right way or is not providing any efficiency to companies in decision-making in a very agile model. Talking about the agile operating model, it is made in a way that this is provided for instant analysis. One can analyse for profit processing efficiencies, real time process inputs or warnings, and, most importantly, better batch planning right, which would help overall your productivity, he concluded.


Follow and connect with us on Facebook, Twitter, LinkedIn, Elets video