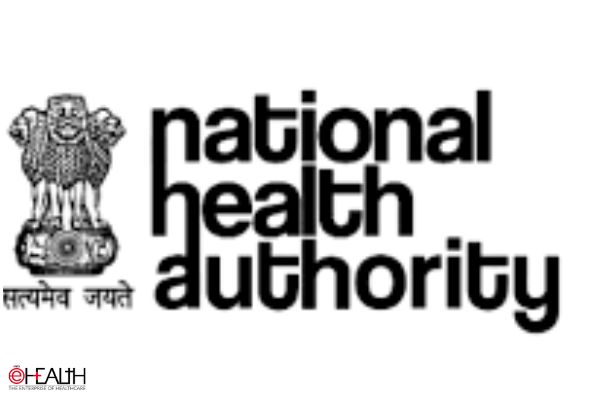 With the successful integration of more than 50 digital health applications, the National Health Authority (NHA) has announced the expansion of the digital health ecosystem being established under its flagship program, the Ayushman Bharat Digital Mission (ABDM).
An additional 12 health service applications have completed integration across several milestones in the ABDM sandbox environment over the past two months.

According to reports, these applications were included in the ABDM Partners ecosystem following a successful demonstration. Currently, there are 32 applications from the private sector and 20 from the government.
ABDM integrations are achieved through ABDM Sandbox (a digital space for experimentation created for testing integration processes before the digital health product is made live for actual use).
Any digital health service provider or developer can register on the ABDM Sandbox by following a predefined process of integrating and validating their software systems with the ABDM APIs.
Currently, 919 integrators from the public and private sectors have registered with ABDM Sandbox to integrate and validate their software solutions under the scheme.
Since the ABDM's nationwide rollout on September 27, 2021, a number of well-liked health applications from the public and private sectors have actively participated in the ecosystem.
Reportedly, 52 of these 919 innovators are bringing additional users into India's digital health ecosystem by completing their ABDM integration across three levels.
Expressing his views on the significance of this milestone, Dr. R. S. Sharma, CEO, NHA said, "The ABDM integrators are our crucial partners in this journey of taking the benefits of digital healthcare delivery to the masses. As more and more existing health applications join the ecosystem, the scope for innovation increases, and the system evolves much faster. This integration signifies how the public and private sectors can come together and collaborate to strengthen a digital health ecosystem for the country. We're looking forward to partnering with more start-ups and health tech innovators."
Reports stated that this collaborative approach towards digitisation of healthcare delivery will help India achieve its goal of healthcare for all in the most effective, efficient, and affordable manner.
The 12 new applications added to ABDM Partners ecosystem after 11th May 2022 are – HMIS (Hospital Management Information System) for Central Government Hospital Scheme (CGHS) and Hospital Management System by NICE-HMS, Health Tech solutions like Equal app by Infinity Identity Technologies Pvt Ltd, IHX Claim Management Platform by IHX, Karkinos Application Suite by Karkinos Healthcare Private Limited, Meraadhikar app by Fingoole Technologies Pvt Ltd, nPe Bills & Services app by NICT, Paperplane WhatsApp Clinic by Paperplane Communications Pvt Ltd and HISP-EMR by Society for Health Information System Program (HISP India), and other prominent government solutions like Anmol Application of the National Health Mission by NIC, eSanjeevani AB-HWC by C-DAC Mohali and UKTelemedicine Service for Uttarakhand Government by Dhanush Infotech Pvt Ltd.

Follow and connect with us on Facebook, Twitter, LinkedIn, Elets video