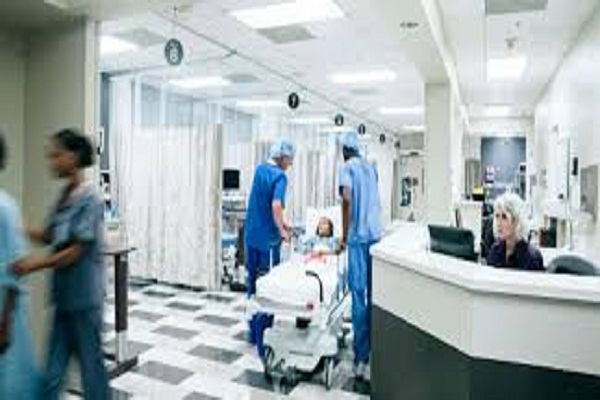 Rajiv Sikka, Senior VP, and Head of IT, Medanta Group of Hospitals and Dr. Tejinder Kataria, Chairperson, Radiation Oncology, Medanta Cancer Institute share details about the implementation of the National Digital Health Mission (NDHM), the role of the private sector and data security in an interview with Prathiba Raju.
What are the major challenges the ambitious National Digital Health Mission (NDHM), will need to tackle initially? How will this mission revolutionize healthcare in India?
Since independence, India's public healthcare system has evolved, and "Affordable, Accessible Healthcare for All" has been an integral part of this planning. As the world changes, we face a double burden of disease with new health threats. Dis-aggregating prevailing morbidity and mortality patterns exhibit our social gradients for health outcomes and the use of health systems. The primary challenge of NDHM is the meager health budget of the country. Public healthcare infrastructure needs an overhaul and the absence of adequate budgetary allocation seems to be the biggest bottleneck as of now.
NDHM has the potential to transform the healthcare sector, making it more inclusive, affordable & accessible by leveraging relevant technologies. The technology will be leveraged for electronic storage of patient health records, authorized sharing of information across the value chain in the ecosystem.
Also read: NDHM needs the world's best data security system
The mission involves collaboration between various service providers- public and private, across the value chain (doctors, PHC, Diagnostic lab, Pharmacist, Hospitals, Insurance firms, etc.). However, there is a significant risk of exposing patient health records to commercial misuse and hacking. There are sensitivities & social stigmas attached to the patient health records hence it is important that NDHM assures the public about safety and confidentiality of the patient health records.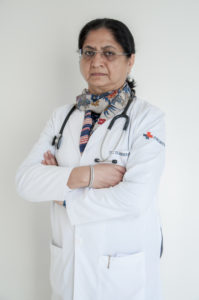 If implemented well, it would be a repository for disease- demography and can be a robust base for effective resource planning, more so for chronic disease management. With the socio-economic correlation of geography and disease concentration at a particular locale, a better allocation of budget can be done. Ultimately, the implementation will rest on active collaboration with State governments and private healthcare. The policy will need a robust focus on operational and implementation aspects. We will have to invest in capacity-building, government, and industry will have to forge partnerships with a focus on improving coverage and providing access to quality healthcare services.
What are the potential pitfalls of digitization of health data that must be addressed before moving ahead?
We must understand the potential consequences of digitization before roll out. In the digital world, ownership of data is very important and this paradigm has to be established upfront. There has to be an agreement of all stakeholders for ownership of patient health records. Some pertinent questions to be answered are:
a) Who will own the data – patient, central/state government/third party payer/employer/service -provider, or is it collective ownership?
b) How the data & how much data will be transferred between service providers?
c) How to prevent commercial misuse and preserve patient privacy?
d) The mechanism for partial/complete opt-out from the scheme by the patient and how partial information can be effective for treatment?
With the advancement in medical science and technology, a huge volume of data is streamed from wearable devices using technologies like IoT and Big Data. Being in the early stage of evolution, this data is not yet used for treatment but is getting traction by healthcare providers for diagnosis and screening purposes. The NDHM should come out with a policy for the collection of such data and defining inclusion / exclusion of linkage with Health ID.
The NDHM should consider some of the global best practices on data privacy, such as the EU's General Data Protection Regulation.
How will NDHM accelerate the country's progress towards Universal Health Coverage (UHC)?
Health ID is one of the building blocks of NDHM and will play a crucial role in the digital health journey. This ID allows patients to keep a track of their health data and share it only with verified healthcare providers on a need basis. Sharing of information is after the informed consent of the patient and this will prevent unnecessary and repetitive tests, which is a huge financial burden on patients. NDHM has a provision for a patient to have a voluntary opt-out option, wherein users using/storing the data can erase their data anytime.
In order to have a balanced approach between better adoption and misuse, NHDM has kept it purely voluntary, consent-based, and free of cost. To make it simple, with very basic information Health ID can be created using Aadhaar or mobile number. Yet currently, enrolment is voluntary, but eventually, it will become mandatory for a patient to avail government-funded healthcare schemes.
The adoption should start at the source itself i.e. the Hospitals, Clinics, Labs, Insurance providers employers, etc. who should spread awareness amongst the patients and encourage sign-up for UHC.
PMJAY had cybersecurity issues and it had to be tackled by the National Anti-Fraud Unit (NAFU) team regularly. With such a big scheme again with sensitive data, what are the measures that should be taken for data sharing? How will the data from Health Facility Registry (HFRs) and PM-JAY be used?
Technological interventions that can be leveraged for data sharing across entities are available and have proof of their integrity. Broad level protocol for such sensitive data would be
1. To store the data in an encrypted form
2. Data must be accessed with authentication & consent
3. Audit trail should exist for all access
4. Distributed storage for performance and recovery in case of breach
Data security principles which are in place for schemes like Aadhaar should be referred. Financial institutions have refined encryption and data privacy as well as transactions over years, the basic principles can be adopted after tweaking for health care requirements.
In a country like India, one of the prime hindrance for accessibility of healthcare is lack of information about health facilities and services offered by them and more so in rural settings, in the public domain. HFR is one such step in that direction and will contain authenticated, geospatial information about all healthcare establishments such as doctors, clinics, nursing homes, diagnostic labs, pharmacies and hospitals. NDHM will expose APIs for integrating various facilities to patient health records via Health Id with built-in authentication mechanism.
As per a government report – India has over 350 internet service providers but broadband penetration is around 6 percent? With low internet penetration and a digital health resources divide – How can such a massive mission be executed?
There is no denial that broadband penetration is poor in the country. Unlike mobile Internet which runs on mobile towers, broadband requires laying of optical- fiber to reach all localities. Fiber-based broadband has territorial constraints, is costly and time consuming for initial implementation. However, to be future-ready, alternatives need to be explored to cover the vast & difficult terrain across the country.
The government under the realm of its National Digital Communications Policy is planning to have universal broadband for all. Under the program, the aim is to provide public Wi-Fi coverage to over 2.5 lacs Panchayats and 5,000 railway stations within the next two years. Regulatory body, TRAI is deliberating on the appropriate model to increase the reach in terms of sharing cross-sector infrastructure with utility companies, common rights of way (ROW), removal of barriers for approval, etc.
A lot will depend on how fast our fiber network expands in the next few years and Internet penetration will have far-reaching implications for "Healthcare for All" in the shortest possible time frame.
With a lack of standard, health information exchange seems to be difficult? With NDHM execution do you think interoperability of health information and standardization of nomenclature across the Health Delivery system between patients, payers, and providers will be streamlined?
Data standardization & interoperability are the basic foundation for connecting the healthcare ecosystem. Both of these aspects are daunting tasks and NDHM is the 1st right step in that direction. Significant work has already been done in this field with the availability of various mature standards like SNOMED, ICD, DRL, DICOM, etc. Similarly HL7, FHIR, C-CDA, etc. are industry-recognized interoperability standards for health data exchange. Apart from health records availability across the value chain, another major advantage that can be foreseen is better pricing of insurance products which would be beneficial both for policyholders as well as insurers. Market forces and better pricing would encourage people to share health records on this platform. In the long run, healthcare service providers can, not only accelerate integration but also reduce implementation cost. Last but not the least, the availability of patient health record information will leapfrog the portability of doctor and service provider in line with mobile number portability.
A 2018 report by the Ministry of Electronics and Information Technology, titled Adoption of EHR: A Roadmap for India – pointed out that there is a lack of basic needs to implement the EHR system. Do you think with limited information and communications technology infrastructure with only public hospitals having computers and connectivity — The NDHM can be implemented?
In an intense, critical, and dynamic sector like healthcare, EMR helps continuity and optimizes patient care. It achieves this by sharing information across caregivers (doctors, hospitals, lab, pharmacy, etc.). In a Greenfield environment like India, EMR will act as a foundation for nation-level health registry, a must for effective execution of various public health programs. Notwithstanding its salience, EMR will continue to have adoption challenges for multiple reasons: ROI, change management, lack of technical resources, non-standardization, interoperability, etc.
With the recognition of its advantages, EMR adoption has increased significantly in the last five years. Although in pockets, EMR acceptability is now drifting to a viable scale while addressing issues of further optimization and clinical utility.
With the availability of EMR systems on Mobile phones some of the challenges of technology, infrastructure can be addressed but undoubtedly there is a need of planned investments in technology upgrade/adaption in Government sector healthcare institutions.
How important is an investment in hardware and software? How will it be done?
Digitization, i.e. investment in hardware and software is costly and not so lucrative in healthcare. This is a global challenge and specific to the Indian environment is the non-availability of even basic EMR in most of the hospitals. EMR is fundamentally a system of records around basic workflow between caregivers. It replicates existing processes into the digital world with different degrees of automation, reasonable process optimization, and operational MIS on top of it, which otherwise is labor-intensive and prone to error. Hospitals and healthcare service providers have to understand this basic investment will eventually improve the quality of care, patient outcomes, reduction in medication errors, duplication of investigations, and will pay for it in the long run by reducing the operating cost.
Regulatory bodies, too have to understand that an EMR would be critical for laying the foundation for healthcare industrialization, if not for the complete spectrum, surely for primary healthcare. They should incentivize hospitals and other healthcare providers for early adoption. Worldwide, governments have launched similar schemes to bring hospitals up to speed. The government of India should aim to convert from the role of a 'Service Provider to a Financier'.
What will be the role of private stakeholders and how do you see to integrate with the core system of NDHM?
NDHM is not a rewarding offer for the private players and more so for small private clinics as compliance and information sharing is an additional burden. It will dent into already depleting margins of private institutions because of the additional allocation of human and other resources. Given the recent not-so-good an experience with private sector involvement under the Ayushman Bharat, NDHM has to come out with a well-defined pathway to on-board private sector into the program.
Private stakeholders, from a technology perspective, should come out with market-specific solutions to integrate six building blocks of NDHM. On the other hand, NDHM should involve private stakeholders to co-create APIs for integration to ensure maximum interoperability. That would be one of the critical success factors. However, the core activities for enrolment, storage of records, authorization/authentication for usage, audit trail, etc. should remain with the NDHM to ensure transparency to the public at large.
Do you think creating electronic health records similar to UID (Aadhaar) is necessary, why can't Aadhaar be used?
Initial experiences of Aadhaar raises doubts about ensuring the quality of registration and maintenance of records and their completeness. Aadhaar was a relatively simpler process but similar mistakes in Health Id registration may cause more damage than good to the health of the people. While Health Id would be leveraged to exchange electronic health records between healthcare service providers, the linkage of Health Id to Aadhaar would be required if the patient wants to enroll for government schemes. Citizens do not have an option to exit from Aadhaar after enrolment while the whole genesis of Health Id is voluntary opt-in and opt-out with the flexibility to erase complete health record, if desired by the patient.
At the same time, a Health Id has similar constituents as Aadhaar ID and huge money was spent on the program. So regulatory bodies should explore leveraging mammoth work done on enrolling citizens for Aadhaar.
Can you draw global examples similar to NDHM which have been successful or failed? What measures should the central and state government take to make this project a success?
There are similar attempts done by many countries in the last two decades. For example, in 2005, the National Health Service (NHS) in the UK started implementing centralized digital health records for all patients by 2010. While most of the hospitals and Trusts were part of the roll out plan, there was no national grid for healthcare information exchange and there were data security concerns. Despite spending ~£12 billion, the program was ultimately aborted and is considered one of the most expensive healthcare project which was not so successful. On the other hand, the South Korean government has encouraged a wide adoption of EMR and efforts are made to improve health information exchange across healthcare providers. The government has allocated a significant fund to convert participating hospitals data into a common platform as the foundation of the national health record grid.
India, like any other country, is unique – It is large, growing and its healthcare infra is in a nascent stage. In order to be effective, the solution has to be customized to unique Indian needs. As India is embarking on its journey for healthcare digitization, we should pick the best practices from similar roll outs in other countries. Knowing our scale and the huge gap between our desired & current state, one thing is sure that we can't afford failures. So it is important that technology and business work in close collaboration with industry experts develop a future-compatible digital healthcare model, encompassing primary healthcare, preventive healthcare and eventually moving to wellness.

Follow and connect with us on Facebook, Twitter, LinkedIn, Elets video