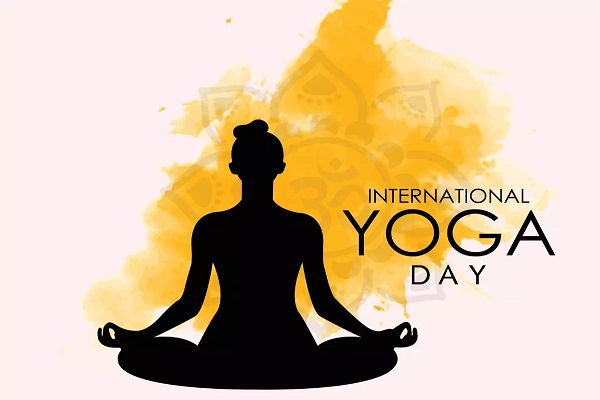 International Yoga Day is just around the corner and is celebrated on June 21 across the world to highlight the benefits of practicing yoga in our daily routine. Due to the current COVID situation, the theme for this year is 'Yoga at Home and Yoga with Family'. As we all know, COVID-19 lockdown and social distancing norms have been an extreme situation to deal with in a span of a few months. Therefore, it is imperative to realize that the power of yoga under current circumstances. It is an incredible practice that helps in relieving stress and boosting immunity by improving both your physical and mental health.
There are various organizations, educational institutes, private companies, and government offices which are encouraging people and their employees to practice yoga at home. The larger idea behind this is to improve the overall immunity of our body. Since now that a lot of organizations have reopened their offices, it has become more critical for the workforce to maintain their good health and well being.

Here is a list of some positive changes that everyone will experience when yoga becomes a part of daily routine.
1. Stress relieving
Studies have discovered that yoga can help in bursting stress and furthermore help in controlling blood pressure. Individuals with depression and anxiety can benefit by doing it each day. Savasana, situated ahead twist, remaining forward curves and side stretches are some yoga aasans that can help in offering alleviation from stress and tension.
Also read: How Yoga proves to be beneficial for good health, experts explain
2. A boost in your immunity
When it comes to boosting your immunity, sometimes the simplest approach can be the most effective. Sukhasana – a traditional pose for meditation helps your body to relax and breathe deeply. Furthermore, it can help in reducing stress hormones and maintain a good heart rate that collectively results in strong immunity to prevent the body from various health conditions.
3. A sound sleep
Various restorative asanas such as Savasana, yoga nidra, etc provide the relaxation to your nervous system needs. A better sleep recharges the entire system and makes you wake up fresh and lively to start your day.
4. An improvement in your body's strength, balance, and flexibility
Some yoga poses that include plank pose, headstands, handstands, and side planks can be a great way to improve your body's overall ability to function more efficiently on a day-to-day basis.
5. Weight loss
Some yoga asanas like surya namaskar, warrior pose, plank pose, etc. which are effective and if practiced regularly, they can help you lose weight.
6. A sharp mind and an improved mental health
Apart from a better physical health, yoga can help in improving your mental health and sharpens your mind. It also improves your level of concentration. Thus, it can be said that regular practice of yoga leads to improved mood, reduced depression, higher self-esteem, self-acceptance, and an optimistic attitude towards life.
(The author is Amol Naikawadi, Preventive Healthcare Specialist, Indus Health Plus. Views expressed are a personal opinion.)


Follow and connect with us on Facebook, Twitter, LinkedIn, Elets video