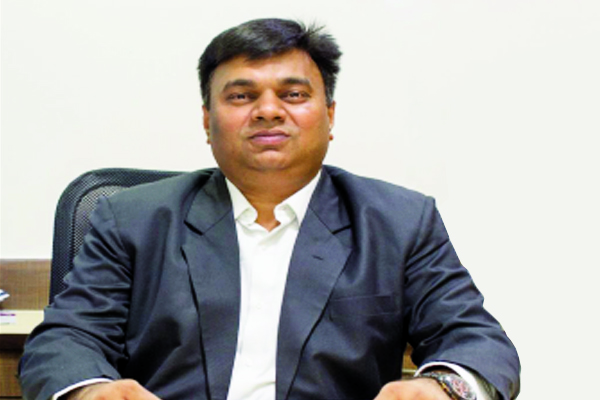 We aim at significantly improving patient care using artificial intelligence in radiology imaging through Medical Image Analytics. We are advancing towards detection, diagnosis, and prognosis, says Prashant Akhawat, Chief Operation Officer, Telerad Tech, in an interview with Sudheer Goutham of Elets News Network (ENN).
What are the core services of Telerad Tech and its target markets?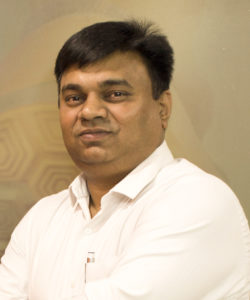 With more than 1500+ installations globally, our RIS-PACS and Artificial Intelligence platforms are leveraged by a range of healthcare service providers from small diagnostic centers to large-scale multi-site, multi-geography healthcare centers and teleradiology service providers. We provide on-premise Radiology Solutions, Hybrid Solutions, and Cloud-based RIS-PACS Workflow – with advanced capabilities like Patient Security Framework (PSF), orchestration, MIS and advanced analytics. Our flagship product RADSpa®is the next generation AI enabled Radiology Workflow Platform with an integrated RIS-PACS.  It is FDA approved & CE certified.
RADSpa® is leveraging Deep Learning & Image Processing, Predictive Analytics to automate radiology workflows and auto-detection of medical conditions in radiology. It enables radiologists to achieve increased productivity and efficiency.
In addition, we also have products like ClinspaRIS/PACS for Clinical Trials in Radiology and VetSpaRIS/PACS for veterinary radiology, CARDIOSpaRIS/PACS for Cardiology.
In 2018, we launched MammoAssistTM, which analyses a mammogram and processes the imaging data to recognize radiologic features of breast cancer and categorizes it for Breast Imaging Reporting and Data System (BIRADS) Scoring with a full-fledged structured report.
This report is then made available to a radiologist who corroborates/validates the mammography findings and issues the official report. MammoAssistTM has proved to be a great platform in assessing early stages of breast cancer enabling healthcare professionals to execute appropriate and timely medical interventions.
MammoAssistTM can improve the efficiency and productivity of a radiologist by more than 50%. It provides a standard interface to communicate with healthcare systems like RIS-PACS, EMRs through industry standard API and protocols. It is multi-lingual and has the capability to generate reports in English, Spanish, German, French, Italian, Polish, and Portuguese. MammoAssistTM powers Telerad Tech's Next Generation AI Enabled RIS-PACS Platform RADSpa®.
Tell us about Telerad Tech's services in India and abroad. What is the vision and expansion plans for next five years?
Headquartered in Bangalore, Telerad Tech started its operation in India in the year 2009 with a client base of 150+. It has been catering to government as well as private healthcare providers.
Today, we are having deployments in more than 25 countries and have processed more than 20 million studies. Our vision is not only to be the best but also to be the preferred technology partner in the radiology space globally. We aim at significantly improving patients' care using artificial intelligence in radiology imaging through Medical Image Analytics. We are advancing towards detection, diagnosis, and prognosis. Our target is to release multiple AI algorithms which will define care pathways for patients through AI and Predictive Analytics.
We already have achieved a significant breakthrough in Brain Strokes, Chest X-Ray, Fractures, Tuberculosis, Ureteric Stones and Cardiovascular diseases.
Tell us about collaborations with the State and Central government organisations to strengthen healthcare delivery system?
We have been the primary providers of RIS-PACS solution to the National Health Mission (NHM) Tripura and NHM Meghalaya. RADSpa® is helping radiologists to deliver the radiology reports for 50+government health facilities across Meghalaya and Tripura. Due to these, implementations turnaround time has reduced from 48-72 hrs to 6-8 hrs which has significantly improved patient care. On the global front, RADSpa® has been deployed across Mexico Navy hospitals which are helping them to get their radiological studies and reports across all their Naval hospitals in Mexico. RADSpa® is also deployed with the National Health Group (NHG), Singapore and TATs have significantly improved. RADSpa® has enabled radiologists to provide radiology services to the remotest of locations with peer review capabilities from a central location, empowering physicians and radiologists with easy and automated access to the final study.
As a private player in the healthcare sector, what are friendly policies that you look at from the government side in order to deliver quality healthcare services?
Healthcare industry is experiencing a major shortage of radiologists around the globe wherein radiologist to patient ratio is 1:10,000 in US. In India the figure is 1:100,000 while it is 1:10,00,000  in Bangladesh. There is a severe shortage of radiologists in the African region. Governments across countries are under huge cost pressure to provide efficient and affordable healthcare. A well strategized and effective intervention is the need of the hour where government should allow anonymized transmission of studies in case of PNDT restrictions.
The Government should formulate policies to encourage more public-private partnerships (PPP), that enables apex medical institutions such as AIIMS to partner with private players and help in developing and leveraging artificial intelligence and predictive analytics in diagnostic imaging.
Government should also incubate and mentor healthcare technology startups as well as devise policies to enable healthcare research supporting entrepreneurship as qualifying criteria in advanced education.
Do you think affordable and quality healthcare services to all can go hand-in-hand?
Technology can bridge the gap between affordability and quality of healthcare services. The right use of technology like Teleradiology, Telehealth, Artificial Intelligence and Deep Learning not only enhance the quality of service delivery but also make it affordable for a large section of the population. For instance, it is not viable for a small hospital or diagnostic center in Tier II or Tier III cities of India to hire a full-time radiologist as the number of scans to be reported are minimal and services like teleradiology can be a game changer.
Teleradiology can help in reducing turnaround time, reduce patient costs and enable healthcare center with 24X7 emergency support along with specialist consultations for multiple facilities at remote locations.

Follow and connect with us on Facebook, Twitter, LinkedIn, Elets video