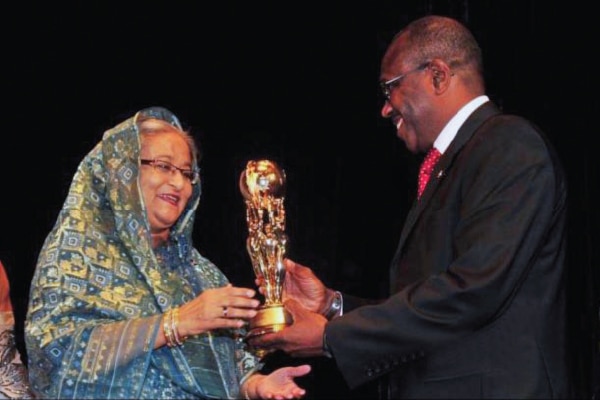 Health is Wealth, as the famous saying goes. It is most appropriate for a nation, as national health forms the national wealth. Health status of a nation, indeed, is inextricably linked with the overall progress, growth and development of a nation and is truly one of the most important development issues for any country and society, particularly for the developing and least developed countries.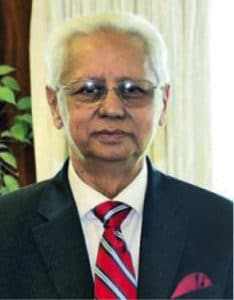 Ensuring healthy lives and promoting the well-being for all at all ages is a key to sustainable development. If we can ensure a healthy nation, all other things will automatically fall in place.

It is in this contour, global leaders had agreed to weigh on the importance of Health in Millennium Development Goals (MDGs) incorporating three goals which are directly linked to health issues. Post-2015, development agenda/ Sustainable Developments Goals (SDGs) also have one stand-alone goal on Good Health and Well-Being [Goal no-3: Ensure healthy lives and promote well-being for all at all ages]. The health sector is, therefore, one of the vital sectors for a nation in the context of the overall growth and development in the era of the post- 2015 development period.
The current Government of Bangladesh, led by Honble Prime Minister Sheikh Hasina, is fully aware of the critical significance of health sector in the nation-building process. In fact, we take inspiration from our Constitution. Article 18 of Bangladesh Constitution pledges to raise the level of nutrition and improvement in public health … as a primary duty for each citizen. That is what our father of the nation, Bangabandhu Sheikh Mujibur Rahman, had dreamt four decades ago to build an aspired Sonar Bangla.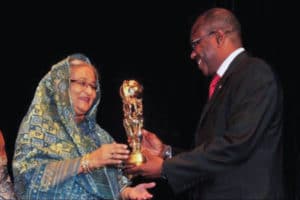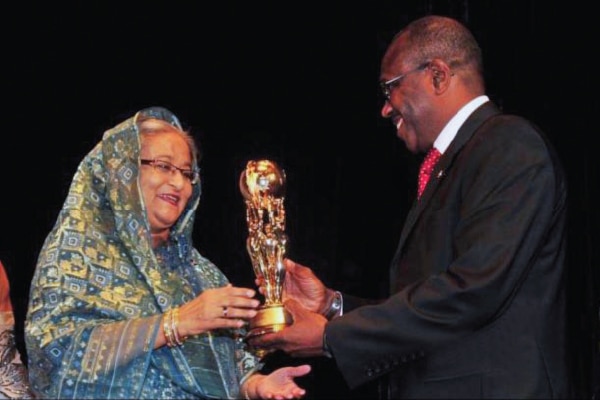 In that vein, Bangladesh Government has taken a lot of pragmatic initiatives in the health sector to ensure affordable and quality health, nutrition and family welfare services to the public. As a result, despite limited resources, Bangladesh has made commendable progress in achieving the health related MDGs such as life expectancy, total fertility rate, infant and under-five mortality rate etc. It is on right track to achieve the health related SDGs. Bangladesh has also made rapid progress in human resource development and is now categorised as a Medium Human Development country.
In recognition to our outstanding performance, Bangladesh achieved GAVI Alliance Award in 2009 and 2012, which was given as recognition for achieving the health related Millennium Development Goals (MDG). In 2010, the Honble Prime Minister received the Millennium Development Goals award as a recognition of Bangladeshs success in reducing infant and child mortality. She was also bestowed with the South-South Award 2011 for facilitating health services using ICT.
Our phenomenal success in health sector has been made possible by Bangladeshs strong commitment coupled with a few unique policy initiatives. One of the key determinants of Bangladeshs success is that we have developed homegrown solutions and micro planning with a principle of Think Globally, Act Locally. Micro planning was done in each sub-district with the active participation of field workers, non-governmental organisation (NGO) workers, municipal workers and supervisors.
Apart from direct intervention in health sector, Bangladesh has tired to focus on some social factors which in turn contributed to better health. Women education and womens higher socio-economic status showed a positive relationship with health sector success. Within the broader context, Bangladesh mainstreamed health and immunisation issues in the National Strategy/Policy for economic growth, poverty reduction and social development and adopted coherent national policies.
Bangladesh stressed effective multi-sectoral cooperation and ensured effective implementation at all levels.
To enhance accountability and effectiveness and to improve resource use, the Government adopted regular and systematic assessment of progress. It aligned international support to establish and implement our own national policies and strategies.
As part of these overarching initiatives, as many as 13,500 community clinics have been made operational by recruiting 13,842 healthcare providers to reach the health services to the doorsteps of the rural poor and the marginalised community.
Different Health Protection Programmes have been introduced for different classes of the society such as poor, destitute, pregnant mothers, people living below poverty line etc. Free consultancy services from physicians are now available 24 hours via Health Window. In last 10 years, a number of new hospitals has been constructed together with the increase in the number of beds and massive expansion of other health infrastructures in many hospitals. In addition, 15 Child Development Centres have been established for treatment of autism, neurological diseases and epilepsy. Different courses on nursing have been introduced.
Our achievements in pharmaceutical production have already attracted global attention. Drugs manufactured in Bangladesh are being exported to different countries after meeting 98 per cent of domestic demand. In 2017, medicines worth of worth 31.96 billion were exported to 145 countries. Drugs manufactured in Bangladesh have earned reputation globally. We have also declared our Drug Policy 2016 recently.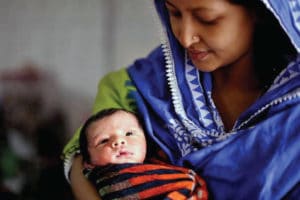 All the inclusive social policies and strategies including decentralisation and expansion of education for all, pro-people health and family welfare activities, target-oriented social protection programmes, job creating-skill development-training and awareness building programmes pursued during the last 10 years resulted in unprecedented progress in social sector. The maternal mortality rate has dropped to 1.76 per 1,000 live births which was 2.59 in 2009. At present, the rate of immunisation of infants less than one year is 82.3 per cent and the rate of feeding vitamin A capsule is 92 per cent. The child mortality rate has declined due to expansion of immunisation programme.
Currently, child mortality rate is 28 per 1,000 live births compared to 39 in 2009. Average life expectancy at birth has now increased to 71.6 years from 67.2 years in 2009. Success in health sector has also been translated in economic success. Poverty rate has now declined to 24.3 per cent from 31.5 percent in 2010 and extreme poverty rate has been reduced to 12.9 percent from 17.6 percent.
Having mentioned the laudable success of Bangladesh in the health sector, we acknowledge the complexity of the challenges. Our endeavour has not ended. The next challenge will be consolidating and sustaining our achievements. Our next priority will be to take a Qualitative Approach to further improve the quality of health services. We would like to reach out each and every Bangladeshi across gender, region, geography etc within the country.
We are also aware that with the advent of development and technology, new dimensions and challenges of health issues are coming up. Communicable diseases are being curbed across South Asia, but noncommunicable diseases are emerging as a concern to reckon with " a major part of which involves the state of mental health.
As lifestyle changes with the developments in economy, stress, obesity, diabetes, cardiovascular problems are coming up in an ever-bigger way. Impact of climate change in the form of flood and other natural calamities often hampers access to affected communities and immunisation service delivery.
And off course, tackling all these challenges will need additional resources, knowledge, technology and support for capacity building. Support from our development partners will complement our national efforts. While we are mobilising our own resources, in many of these areas, the global industry, policy and research community and philanthropy can also help us significantly.
Now, let me turn to health sector cooperation between Bangladesh and India. In recent years, Bangladesh- India relations have reached to a newer height, thanks to the commitment and able leadership of our Prime Ministers, Sheikh Hasina and Narendra Modi.
The relations now virtually cover all the areas of cooperation. Unfortunately, the health sector cooperation between our two countries has not got the expected momentum. It is true that thousands of Bangladeshi patients travel to India for treatment and many Indian students come to Bangladesh to study medical sciences. A large number of technically qualified Indian nationals are also engaged in Bangladeshs health sector. During a recent visit of Prime Minister Sheikh Hasina to India (April 2017), a Memorandum of Understanding (MoU) between Directorate General Medical Service (DGMS), Bangladesh Armed Forces and TATA Medical Centre, Kolkata, India had been signed.
Another Agreement for construction of 36 Community Clinics in Bangladesh (Sunamganj, Habiganj, Brahmanbaria, Jamalpur, Sherpur) was also signed during that visit.
However, we need to speed up substantial cooperation in health sector between two countries by putting public health collaboration high on our agenda.
We should complement each other in health sector collaboration in the area of joint venture, joint advanced medical research through formal agreements with longterm targets, pharma production, disease surveillance, exchange of medical professionals for sharing the experiences etc.
Apart from the bilateral cooperation, we also need to promote cooperation in the area of health care within the different sub-regional and inter-regional groupings in a sustainable manner through partnerships with different sectors/organisations. We may also expand our cooperation and joint collaboration with the South-East Asian region as well.
Within BIMSTEC, we have already seen such an initiative JIPMER-BIMSTEC Telemedicine Network, which was launched in July 2017 in Pondicherry. Bangabandhu Sheikh Mujib Medical University of Bangladesh is a partner with that initiative. I believe more similar kind of institutions could converge together to establish a stronger regional and sub-regional network in the health sector.
In conclusion, I would say that so far Bangladesh has done remarkably well in the health sector, but we still believe that we have to work harder to ensure good health to all our citizens.
Under the able stewardship of Prime Minister, Bangladesh has been on the front line in achieving the health targets in MDGs and is ready to take up the challenges to become a front-runner in the post-MDG period as well.
(The writer Syed Muazzem Ali is the High Commissioner of Bangladesh to India)

Follow and connect with us on Facebook, Twitter, LinkedIn, Elets video