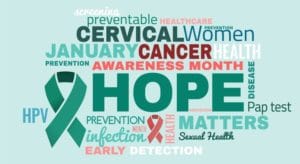 Sikkim has become the first state in the entire nation to start a combat against cervical cancer.
So far, the north-eastern state has managed to administer the human papillomavirus (HPV) vaccine to about 97 percent of the girl children in government, private and community schools in the state.

The vaccination is significant for the prevention of infection with some types of HPV, which is a major cause of cervical cancer.
 The coverage has been excellent and we achieved almost 97% target. This was a very important initiative taken by the government of Sikkim. Up to 1,122 schools participated and 24,429 girl students have been covered so far, said State Immunisation Officer, Phumzay Denzongpa, Sikkim.
The vaccine is to be given in two doses. While the minimum gap is six months, the maximum is 12-15 months. As part of the programme that started on July 30, we completed the first dose on August 14. The second dose will start in the last week of February 2019, once the schools reopen after their winter vacation, added Denzongpa.
The programme has been initiated and implemented with the assistance of the World Health Organisation (WHO) and UNICEF. It is free of cost as well.
In Sikkim, we have introduced this vaccine for girls aged 9-14 years of age — in private, government and community schools… The vaccination is free of cost… the cost for the vaccination is one of the most expensive ones but we managed to get it at a subsidised rate… the officer added.
It is to be noted that cervical cancer is one of the most common causes of cancer, especially in women.

Follow and connect with us on Facebook, Twitter, LinkedIn, Elets video