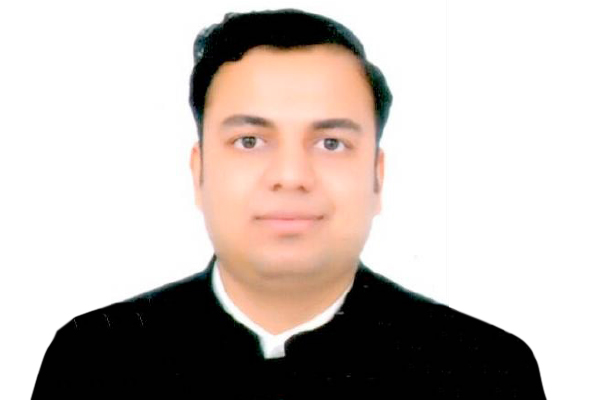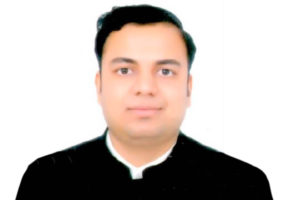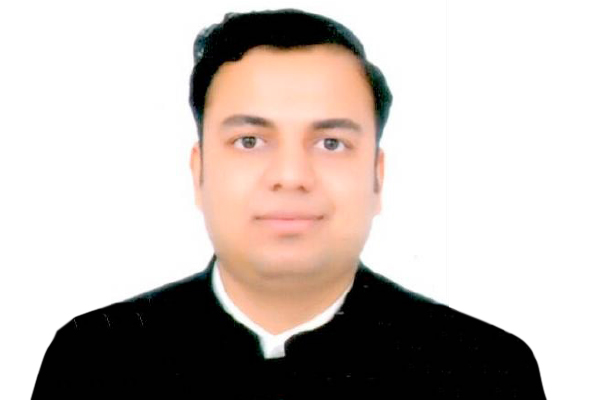 To provide primary, secondary and tertiary healthcare at the door steps of the people in Gujarat, the State National Health Mission has implemented considerable innovative programmes, says Dr Gaurav Dahiya, Mission Director, National Health Mission, Gujarat in an interview with Rajbala of Elets News Network (ENN).
Please share the latest initiatives undertaken by the National Health Mission, Gujarat?

Under the Government of Indias flagship National Health Mission (NHM) programme, NHM Gujarat aims to provide accessible, affordable, and quality healthcare to the people of the State. We are majorly focussed on key issues like immunisation, maternal and child health, noncommunicable diseases, mental health, etc.
We ensure building and providing quality healthcare infrastructure with an objective to improve health indicators of the State. In addition to that, we continuously keep check and do assessment of infrastructure, HR and all implemented programmes to facilitate access to quality healthcare services within the State. With such initiatives, we are moving towards accomplishing Sustainable Development Goal 3 (SDG 3), which relates to ensuring healthy lives and promoting well-being for all at all ages.
In this context, we are committed to develop from Millennium Development Goals (MDGs) to Sustainable Development Goals (SDG) for building a healthy Gujarat.
Secondly, to strengthen the quality healthcare services in the State we focus on providing trainings to enhance the practical skill-building in real-world clinical scenarios. We believe that it is vital to raise the bar of compassion in medical trainings.
Moreover, we have initiated strict and regular monitoring of programmes uted in the State. This initiative plays an important role in successful ution of various programmes. With proper monitoring and uation of programmes, we seek to establish transparent healthcare services in the State.
Which schemes and programmes have been implemented by you to target Non-Communicable Diseases and implement Pre-Conception and Pre- Natal Diagnostic Techniques (PC & PNDT) Act in the State?
To control the Non-Communicable Diseases, under NHM, the National Programme for Prevention and Control of Diabetes, Cancer, Cardiovascular Disease and Stroke (NPCDCS) has been implemented in all 33 districts of Gujarat. Over 18 lakh people have been screened for diabetes and hypertension and Non-Communicable Disease clinics have been started in 19 districts of the State.
In addition to that, two more initiatives have been started to prevent NCDs, namely, Diabetes Screening Abhiyan and Breast Cancer and Cervical Cancer Screening Abhiyan. We have initiated free of cost screening for breast cancer and cervical cancer in peripheral health centres and district hospital.
To implement the provisions of PC & PNDT Act, the State has established a PCPNDT cell at State and district levels for effective monitoring and supervision of sex ratio. By June 2017, over 5,558 clinics and hospitals were registered under PC& PNDT Act.
Under these initiatives, 205 court cases have been filed in lower courts against clinics and hospitals, 208 cases in the High court of Gujarat and six in the Supreme Court. Due to this initiative, we have achieved a total 18 convictions under the Act.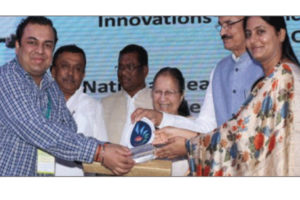 Tell us about the health and medical care facilities created in the State by NHM Gujarat?
In the last five years, the infrastructure of Health Department developed keeping in view the rural health statistics. In 2012, there were 7,274 sub centres which have now increased to 9,206. There were 1,193 Primary Healthcare Centers (PHC) in 2012 which have now increased to 1,489, while the number of Community Healthcare Centres (CHC) was increased from to 298 to 363.
Presently, the State has 143 blood banks, 42 dialysis units, 20 trauma centres, 145 Mobile Health and Mobile Medical Units functional in the State.
What actions have been taken by the Health Department to create adequate educational facilities for medical and paramedical manpower in the State of Gujarat?
During my tenure as Mission Director, NHM Gujarat was awarded the first award for Outdoor Patient Department (OPD) services and the third award for Indoor Patient Department services (IPD) among all states by the Ministry of Health, Government of India. In order to cater to the healthcare needs of the country, India needs a large number of doctors and there lies a tremendous scope for establishing new medical institutes to create world-class doctors and clinical practitioners. So, moving one step ahead, we have developed numerous medical education institutions in Gujarat. A total of 23 medical colleges are functional in the State, including five private ones and one trust-run. As many as seven more medical colleges will be developed in near future. The State has 105 institutions for Auxiliary Nurse Midwife (ANM), 112 for General Nursing and Midwifery (GNM) and 64 offering B.Sc in Nursing.
Nursing institutions have been set up to provide training to paramedical manpower. Diplomate of National Board (DNB) courses are going to be introduced in as many as six centres, these are: Nadiyad, Mahesana, Navsari, Vadodara, Mental Hospital Ahmedabad and Vadodara.
During my tenure as Mission Director, NHM Gujarat was awarded the first award for Outdoor Patient Department (OPD) services and the third award for Indoor Patient Department services (IPD) among all states by the Ministry of Health , Government of India.
What are the future plans to improve healthcare delivery in the State?
We are aggressively working to develop healthcare delivery system in the State and take it to a new level. Our major focus is on mother and child health, mental health and countering Non-Communicable Diseases (NCDs).
Quality of health services, infrastructure, trained HR and development of transparent healthcare system will be given major push and for which we have already initiated various programmes.

Follow and connect with us on Facebook, Twitter, LinkedIn, Elets video