Madhya Pradeshs Health Department has come up with many innovations in public health to achieve its aim of creating a healthy State with emphasis on quality, Information Technology and Government policies that are tailored to improve healthcare delivery system, writes Divakar Mukherjee of Elets News Network (ENN).

Not just a big budget, but also the intent and innovations play a vital role in improving any sector in a developing state. Keeping in view this vision, Madhya Pradeshs Health Department is dedicated to improving its services and reach by introducing many projects. Shri Sai Vishwanathan, MD NHM, Madhya Pradesh, says, Our focus is to strengthen the health service delivery system in the state especially in villages and in urban slums. And to make the State healthy, the department has taken many innovative measures. Some of these measures include:
E-Aushdhi
E-Aushdhi is one of such innovations that has streamlined the Supply Chain Management functions beginning from placement of orders to payment, including quality control, which had been a major area of concern.
MP Health Corporation, which was established in year 2014-15, launched budget-based MP-Aushdhi IT system with Procure to Pay (P2P) function, generation of online indents, issue and receipts have been incorporated and graphical user interface made simplified.
The project has resulted into increased efficiency and improved availability of drugs and consumables across all health facilities in the state and turnaround time of P2P has been reduced by approximately 90 percent.
As MP-Aushdhi ensured timely payment and automation of processes, the corporation expects increased competition, improved quality and reduction in prices of drugs and consumables.
An initiative of the Madhya Pradesh government is focused on the women and by organising checkup camps in villages, the Health department is taking medical services to their doorstep.
Mahila Swasthya Shivir
Women Health Checkup Camps " Mahila Swasthya Shivir underlines the Madhya Pradesh governments commitment towards wellbeing of women of all age groups.
According to a National Family Health Survey conducted in the year 2015-16, shows high prence of hypertension (7.9 per cent) and diabetes (7.2 per cent) in women of reproductive age group.
Madhya Pradesh Governments Department of Public Health and Family Welfare and Department of Women and Child Development had come together to initiate these exclusive women health check-up camps three years ago. These camps extended a wide range of healthcare services to women of all age groups.
Women of premenopausal and geriatric age group suffer from gynaecological problems like abnormal uterine bleeding, prolapse uterus etc. and they do not access to health facilities. Infertility is also a cause of immense mental agony and trauma for the couples who are desirous of children.
In these camps, antenatal check-up by MBBS/AYUSH doctors for timely identification and management of complications and conduct screening of women for communicable and noncommunicable diseases and ensure timely treatment.
In April-May 2017, the checkup camps were organised in 44,974 village in which about 20,50,000 women were examined including 3,60,000 pregnant women and 5,10,000 adolescent girls. As many as 800 anemic women were given blood transfusion and 13000 women were administered iron sucrose. Management of 5,497 infertile couple has been initiated in District hospitals.
Mental Health Programme
The Madhya Pradesh Government is not only focusing on wellbeing of physical health of people but also on the mental health, an area which had been long ignored across the country by public healthcare establishments.
As per World Health Organisation, it is estimated that by 2020, depression, the most common mental disorder, will be the second leading cause of disability worldwide and at present 10 per cent of global population suffers from some of mental illness.
A policy decision was taken to run Mental Health Programme in all 51 districts of Madhya Pradesh. Under which, one medical officer and two staff nurses were trained in common psychiatric disorders from each District Hospital.
Mannkaksh programme was launched to provide basic mental health care services to persons suffering from mental ailments. Under it, more than 20,000 patients suffering from mental ailments were given treatment and counselling in 2016-17. The medicines suggested by Government of India for mental illness have been included in Essential Drug List.
The Madhya Pradesh Government is not only focusing on wellbeing of physical health of people but also on the mental health , an area which had been long ignored across the country by public health care establishments.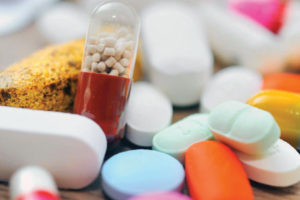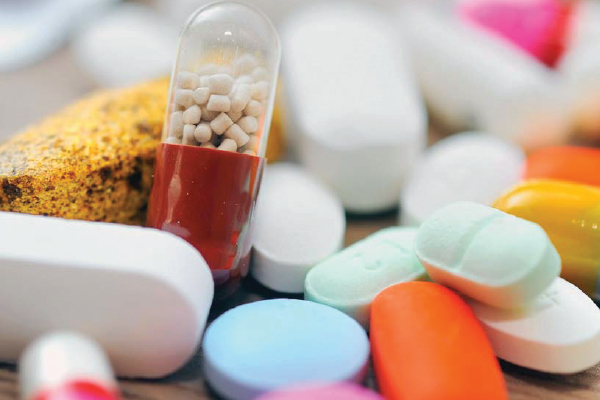 Dialysis is a lifesaving process, although costly, for the patients suffering with severe kidney diseases. The process is also, usually, not available in small towns and the patients have to go to big cities for its administration.
To bring it to the reach of poor and make it affordable, the government of Madhya Pradesh launched dialysis scheme, a flagship programme of Department of Public Health and Family Welfare, in all its 51 district hospitals.
Launched on 26 January 2016, it made Madhya Pradesh the first state in the country to start dialysis facility at district hospital-level. The dialysis services are being provided free of cost to all Below Poverty Line patients and others get the service at nominal charge of Rs 500 per session including all consumables and Medicines.
At present, 1,467 patients are registered for dialysis and 91,322 dialysis sessions have been completed. The scheme is now being replicated in other states of the country.

Follow and connect with us on Facebook, Twitter, LinkedIn, Elets video