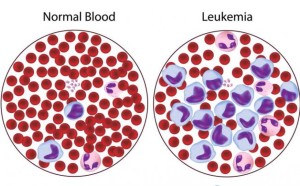 Research on drugs across the globe has spelt life for millions of people fighting deadly diseases. Every two years PGIMER, Chandigarh celebrates the spirit of life and hope by organising patient survivor meetings. This year the fight against chronic myeloid leukaemia was seen through the patients eyes, finds Priya Yadav of Elets News Network
It is being heralded as a triumph of medicine over disease. A disease, as deadly as cancer and thousands vouch for it at Chandigarhs Post Graduate Institute of Medical Education and Research alone.  Gleevec, a drug that is bringing patients of chronic myeloid leukaemia (CML) back from the brink of death, is a new ray of hope, that other cancers too might have such drugs for treatment in the future.

Survivors of CML made way to the PGIs Bhargava Auditorium to participate in Sixth CML Patient Survivor Meeting and narrate how the drug spelt hope in their life. Gleevec is a new kind of cancer drug and has several firsts to its name. It can be administered orally and is based on a new formula.
It is the first of its kind to battle cancer by turning off an enzyme, which causes cells to multiply and become cancerous.
The cancer it targets, CML, is a rare cancer and worsens as it progresses from the chronic phase to the accelerated phase and the final phase called the blast crisis. All three phases see a steadily increasing numbers of abnormal cells within the bone marrow, which spread to sites outside of the bone marrow.
PGI has been treating patients of CML since 1990 and many of those who attended the meet told their stories of how disease nearly took their life and their fight against it, their grit to survive aided by the new medicine.
Dr Subhash Verma, Head of Internal Medicine, PGI said that earlier the cancer was treated with chemotherapy and interferon which had their share of side effects. Gleevec targets only the cancerous cells and is very effective. Now, we have a few companies supplying it free of cost to most of our CML patients, he added.
Dr. Pankaj Malhotra, Additional Professor of Clinical Hematology, PGI said that there is a need to spread awareness of the drug even among doctors, many of whom working in the peripheries are oblivious of the easy accessibility of the drug now. Several companies are giving patients of CML getting treatment in PGI free of cost even as the drugs rates have become far more affordable now as compared to in the past.

Follow and connect with us on Facebook, Twitter, LinkedIn, Elets video