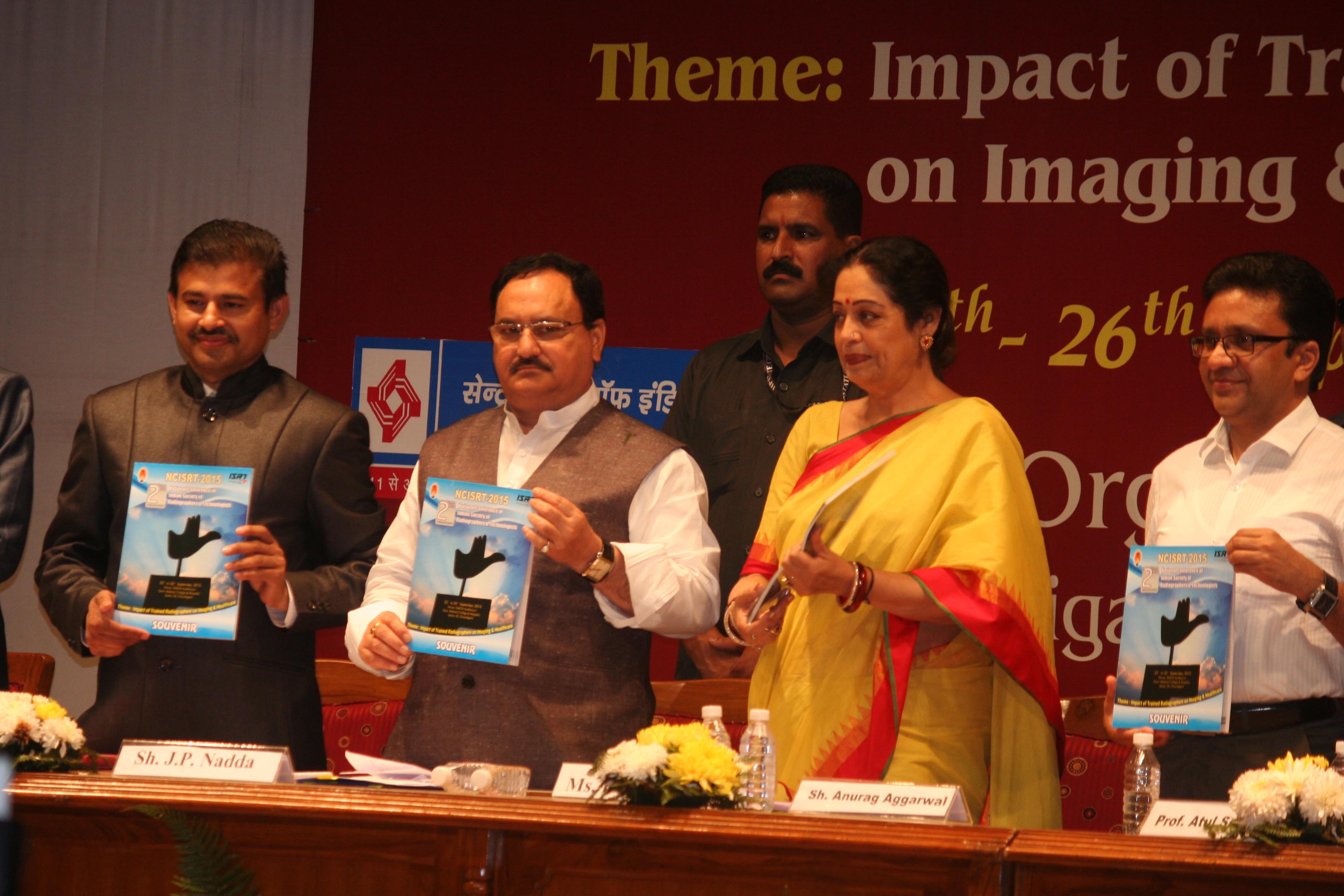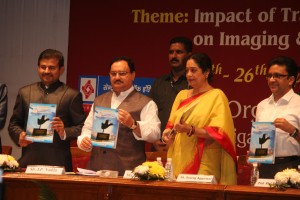 Union Health Minister JP Nadda, emphasises on trained medical technicians and paramedical workers as he visits the Government Medical College and Hospital Chandigarh to inaugurate conference of Radiographers and Technologists, finds Priya Yadav of Elets News Network (ENN)
There was a time when doctors were considered the ultimate and the be-all in treatment of a patient. No more. As technology is advancing, bringing with it highly sophisticated and state-of-the-art equipment, diagnostic techniques into play, much realisation has seeped in that the technical staff and the paramedics too have a critical role in successful treatment of a patient.

The importance of technicians was emphasised upon by the Union Health Minister JP Nadda as he inaugurated the two-day National Conference of Indian Society of Radiographers and Technologists (NCISRT-2015) today at Govt. Medical College & Hospital (GMCH), Sector 32, Chandigarh. The theme of conference this year is Impact of Trained Radiographers on Imaging & Healthcare and is seeing participation of delegates from 17 states in the country besides those from abroad.
Speaking on the occasion, Nadda said that the need of the hour is for a holistic approach in treating a patient instead of doctor centric approach. We need good doctors, for sure, nobody is denying that but we also need trained radiologists, trained technicians and paramedical staff as well. We can no longer overlook this fact. In India, as of now, there is shortage of nearly two lakh trained paramedical workers.
When we talk of good healthcare delivery system, we need to take into account not just the doctor patient ratio but also the ratio of patients compared to that of trained technical and paramedical staff, said the health minister. The best of doctors cannot work without the inputs of radiologists and his technicians. Radiologists and paramedic staff are not only the back bone of the medical profession but its soul too due to their major role in the field, he said.
The numbers of cancer patients, across the country, are only increasing. As many as 11 lakh new cancer patients are detected every year. Imagine, the scope and demand of radiologists, technicians, who are required to deliver health services to such an increasing number of patients, said Nadda, lamenting the shortage of trained hands in the field.
Keeping in view the need to enhance skills of workers and impart skills to non trained people, the health ministry has identified 32 components of training which will now be conducted in tandem with other government agencies to meet the rising shortage.
As the health minister in Himachal Pradesh nearly 10 years ago, I had taken the initiative of developing a state paramedical council, a body that regulates the paramedical workers and works for their betterment. We are working at something similar in the central government and will come out with a similar council for paramedical workers at the central level, said Nadda.
Union Minister of Health & Family Welfare JP Nadda, released the NCISRT-2015 souvenir and the latest issue of ALARA Informative Pages- Indias First Radiographers Magazine.

Follow and connect with us on Facebook, Twitter, LinkedIn, Elets video