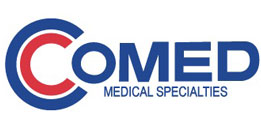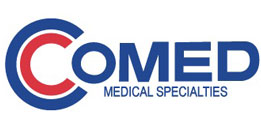 Comed Medical Specialties (Comed) has signed an agreement with BSD Medical for the sales and distribution of the MicroThermX Microwave Ablation (MicroThermX) line of products. The MicroThermX Microwave Ablation System is a compact, mobile, state-of-the-art, proprietary system that includes a microwave generator, single-patient-use disposable antennas, and a thermistor-based temperature monitoring system.
The innovative design of the MicroThermX is the first of its kind that allows delivery of higher power levels using a single generator. The MicroThermX utilizes innovative synchronous phased array technology that was developed and patented by BSD to provide larger and more uniform zones of ablation during a single procedure. The MicroThermX product line includes an innovative, high-end disposable that is used in each ablation treatment, and provides ongoing revenue streams for BSD.
Comed has long-established relationships with key interventional radiologists and capital equipment purchasers, which will increase sales of our products in the Western United States, said Brian Ferrand, BSD Vice President of Domestic Sales. We are pleased to partner with a distributor of Comeds caliber in interventional radiology products, as this is another essential step in presenting the advantages of the MicroThermX to opinion leaders throughout the West, he added.
 BSD Medical Corporation
The company develops, manufactures, markets and services systems to treat cancer and benign diseases using heat therapy, which is delivered using focused radiofrequency (RF) and microwave energy. The company has developed extensive intellectual property, multiple products in the market and established distribution in the United States, Europe and Asia. Certain of the Companys products have received regulatory approvals and clearances in the United States, Europe and China.

Follow and connect with us on Facebook, Twitter, LinkedIn, Elets video