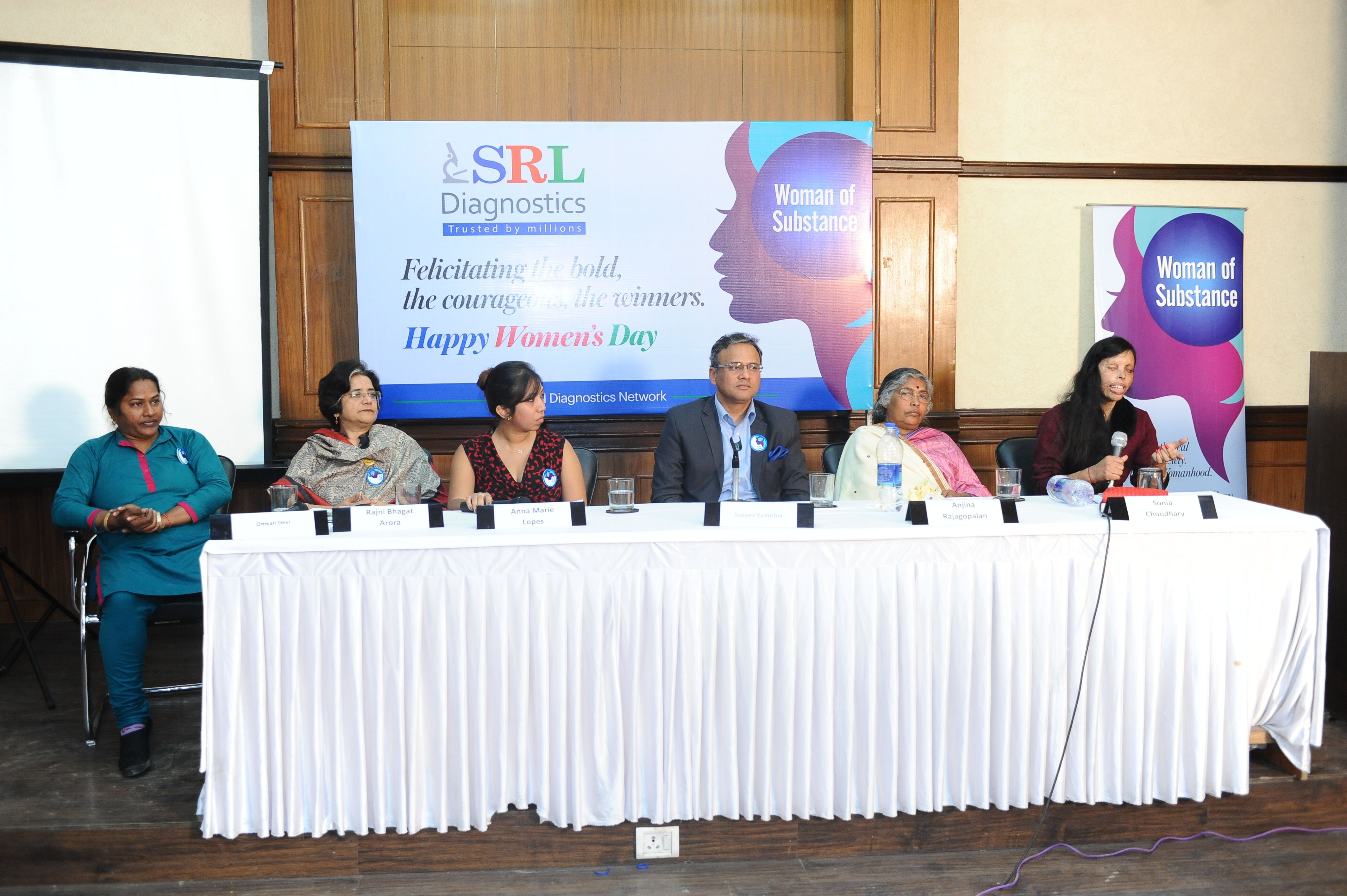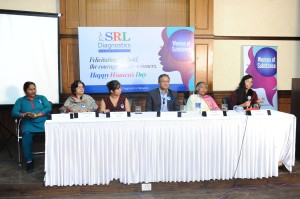 On the occasion of International Womens Day, SRL Diagnostics, honoured and felicitated five exceptionally spirited women, who despite all odds in their lives have emerged winners and are a role model for many. The felicitation included Sonia Choudhary, an acid attack survivor; Anjina Rajagopalan, a social philanthropist; Anna Marie Lopes, domestic violence survivor; Omkari, a cab driver and Rajni Bhagat Arora, a cancer survivor. They were honoured by SRL Diagnostics with high end cervical cancer screening and a lifetime offer of SRLs premium health screening package.
We at SRL Diagnostics are privileged to stand among these five exceptional women. It gives me immense pleasure to acknowledge their spirited life which in itself is inspiring for all of us. In our small way we want to offer our gratitude by offering them free cervical cancer screening once in every five years in addition to a lifetime annual health checkup said Mr. Sanjeev Vashishta, CEO,  SRL Diagnostics.
The company also released a report on the importance of early diagnosis in women. As part of the report it emerged that most of the women are not knowledgeable about the changes that their bodies undergo over time. Sometimes, the changes that seem normal can be a warning signal for the most deadly diseases. These alarming statistics reveal the grim scenario of womens health at national and international level.
It is stated that according to the National Family Health Survey, more than half of women in India (55%) have anemia. Registrar General of India reports that cardiovascular diseases (CVD) as the most important cause of death in women. Of more than 10 million deaths annually in India, almost two million are due to diseases of circulatory system, of which 40 per cent are women. On the other hand almost, 2.1 million women die of diabetes each year in the world, making diabetes the ninth leading cause of death among women. This number is expected to rise to 192 million by the year 2025. Around 40 million Indians suffer from thyroid related disorders, of which 60% are women. International Osteoporosis Foundation (IOF) report implied that the indicator of low vitamin D levels and bone density among women all over the world is more rampant as compared to men. Osteoporosis is estimated to affect 200 million women worldwide.
Women form the nucleus of every family. Unfortunately they are the most neglected section of our society. There is an urgent need for action to propagate the prominence of preventive healthcare in women. It needs to combat all kinds of ignorance regarding womens health, which is showing an alarming upward trend of late. At SRL Diagnostics we lay emphasis on prevention and not just an early detection. Symptoms if treated timely and long before they develop into a full blown serious ailment are always better than late action which means higher expenses, misery and anxiety for the patient and the family.Mr. Vashishta further added.

Follow and connect with us on Facebook, Twitter, LinkedIn, Elets video