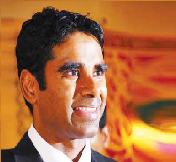 Company Details

Chairman: Dr Nalla G Palaniswami
Managing Director: Dr Mohan S Gounder
CEO: Manoharan Kothandaraman
Management Team: Ravishankar S, Director, TechnicalOperation; Veerasekharan Subbian, GM, Marketing & Sales
Year of Inception: 1999 | Employee Strength: 95
Head Office Address: 287/3A Kovai Hills, KalappattiRoad, Coimbatore – 641048, Tamil Nadu
Telephone: 0422-4302500
Email: info@aostasoftware.com
Website: www.aostasoftware.com
Sales and after sales support:sales@aostasoftware.com, 0422-4302517
Contact Person for Clarification: VeerasekharanSubbian, 09677995577, veera@aostasoftware.com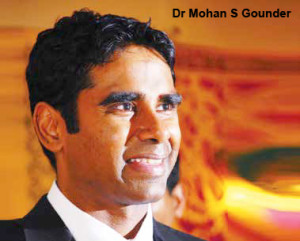 Company Profile
Aosta Software Technologies India Ltd was founded in 1997 with the goal of creating the best possible software to make the task of delivering healthcare easier. With the rise of technology throughout the healthcare field, AOSTA, began to develop cutting-edge software to better manage the information generated with firmly focus on patient safety and improving healthcare delivery. Its team comprises people who bridge both fields of Information Technology and Healthcare. The company is deeply committed to its goals of providing applications that enhance patient safety, automate revenue cycles, secure patient information, manage scheduling, and improve financial management. The company also offers software for other healthcare companies such as labs, pharmacies, as well as for long term care providers.

Products and Services
BackBone is a Healthcare Management Software Suite scalablefrom primary care to tertiary care, multi-specialty hospitals. Itis a patient-centric application integrated with managementinformation and has over 20 modules.
Functional Solutions
BackBone Front Office
BackBone Bed Management
BackBone Ward Management
BackBone Laboratory
BackBone Radiology
BackBone Cardiology
BackBone Dietary
BackBone Pharmacy
BackBone Physician
BackBone Medical Records
BackBone Master Health Check-up
BackBone Operation Theatre
Administrative Solutions
BackBone Medical Statistics andReports
BackBone Patient Accounting andBilling
BackBone Insurance
BackBone Inventory Management
BackBone Feedback
BackBone Finance Management
BackBone Asset Management
BackBone Human Resources andPayroll
BackBone CSSD
USP
A simple andeffective solution tomanage hospitals

Follow and connect with us on Facebook, Twitter, LinkedIn, Elets video