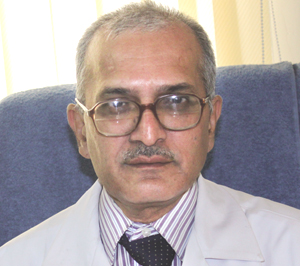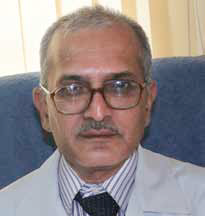 Dr Ashok Kumar Mahapatra is Director of newly established All India Instituteof Medical Science (AIIMS), Bhubaneswar. In an interview with Mohd Ujaley hesays that an affordable healthcare service is the need of the day for Odisha.
When you were appointed asthe Director of AIIMS, you saidthat your aim was to make AIIMS,Bhubaneswar a world classinstitution and take it to the levelof AIIMS, Delhi. How successfulhave you been so far?
I spent 37 years in AIIMS, Delhi andalso served as a director of SanjayGandhi Postgraduate Institute of MedicalSciences, Lucknow. The aim ofcoming from Delhi to Bhubaneswar isto create a center of excellence, a smallnucleus in Odisha which is practicallyone of the middle order states in India;it is neither in the lowest strata nor inthe highest strata like Gujarat, Kerala,Maharashtra, etc. Here, the people aresimple, per capita income is low so affordableoptimal healthcare services ishighly required. And as you know thatmany States in India, including Odishahave not created any Governmentmedical colleges in the last 50 years. I joined my MBBS in 1970 in BerhampurMedical College that is the last medicalcollege Government of India createdin 1962. I think, health has not prioritisedas it should have been.Health beingstate subject, state Government isequally responsible as the federal Governmentfor this apathy.

According to UNICEF, 40percent of all the children underthree years old are underweightand 61 percent of adolescentgirls are anemic. Dont you thinkthese are bigger challengesrelated to nutrition, medicalcare and education in Odisha?
You are absolutely right, India hasabout 400 million children andamongst the children, probably 50 percentof malnourished children of theworld will be in India.Its not that childrenare malnourished only in Odisha,your figure might be absolutely right,but even in Gujarat which is an affluentstate faces same problem. Whenthe same question was asked to ChiefMinister, he said people are dieting.We cannot cover up our crime by givinganswers like that. We have to reallyknow the reason why the childrenare malnourished. Its an internationalconcern, because if we want to have intellectual,highly educated and highlyproductive adults then you have tolook after them since the pediatric age.If a child is malnourished, he cannotbe educated well because his performancewill be bad. So you are absolutelyright, this is a big challenge forthe healthcare people and the administratorto see that our children are fedvery well with balanced diet.
Government at the center andstate, both are running variouswelfare schemes to eradicatepoverty but they seem to havelittle or no impact on the life ofpeople at grass root level, whyit is so?
All over India, the public distributionsystem (PDS) has nearly not workedout. Its not necessary that rice soldin Rupee One or two will benefit thepublic unless it reaches the intendedbeneficiaries. Many of the CentralGovernment and State Governmentpolicies all over India do not work outbecause the policies are made onlyin the parliament and the assembliesacross the country, when it comes tograssroots level people dont get thebenefit as in some cases they dont incorporateadequately the regional aspirationor diversity. For example, in1952, we started our Family PlanningProgramme, we are the first countryin the world to have family planningprogramme but that was not given theadequate dividend, We also had malariacontrol programme, tuberculosiscontrol prpgramme, about 12 millionpeople suffer from tuberculosis in Indiaevery year and half a million die.
There is nothing wrong in planning,we are absolutely a masterplanner, we plan very well and spendmoney but when at the ground levelsomewhere down the line the peoplewho are involved with implementation,they default. So if you give onerupee rice or even distribute it forfree, it may not reach the people.The sad story is that in our countryabout 20-30 percent food grainsare eaten up by the rats or get rottenin the godown, yet its ironicalthat people dont get food. So it issomething, where our policy makers,administrators and parliamentarianneed to think. As you knowFood Safety Bill has not yet beenpassed by the Parliament. Even if itis passed by the Parliament, whatis the guarantee that the poorest ofpoor in the small tribal areas will getthe food? So there is lot more to thinkand do and I, as a human being, getdemoralised, when I see people aredying of malnutrition, children aremalnourished, especially because Ilook after the pediatric age group inNeurosurgery. I sometimes operateupon a two kilograms child and facethe challenge of saving a small babyof two kilograms with brain tumour.So for me, a healthy baby is always awelcome step for the country.
You have come from Delhito Bhubaneswar to serve intier-II city but young doctorsare reluctant to serve in ruralareas. What is the best way ofovercoming this challenge?
I think it is a real challenge all overIndia. To take the doctors to the villageis not only difficult, its totallyimpossible. With the materialistic lifewe lead during the MBBS course andwhen you have to give up this life to goto a village where there is no electricity,no water, and there is no properroad, you will think that you are goingfrom some heaven to hell. It is notonly true for the Government doctorsalone; same applies to the engineers,lecturers and IAS officers. When yousee a doctor who completes his MBBSat the age of 23-24 he is at par with engineer,IAS officer and a lecturer. Theyall get promotion in their career butan MBBS doctor will join as an MBBSand retire as an MBBS. He will not getany promotion over the 30 years time.At times, public may blame doctors forvarious shortcomings but they do notunderstand in the circumstance ourdoctors serve.
You cannot have a bank or ATMat a place where there is no electricitybut you do have a Primary HealthCare (PHC), thats why across thecountry about 30 percent of the doctorposts in PHCs are vacant. Our ambitiousplan such as National RuralHealth Mission (NRHM) will have lotsof doctors in village but they have notcreated any infrastructure where thedoctor can stay or their children andget education. Suppose, I am a doctorand posted at a PHC for the next10 years, where do my children go forstudies? So posting is bigger issue.If you have a teacher who is underpaid,a policeman who is underpaid,a doctor who is underpaid, an underpaidperson will always be craving formore money to meet his daily needs.So he cannot deliver the goals in a depressedand agonistic state of mind.There are more needs and no money.If you are giving a doctor Rs. 12,000rupees in NRHM, you have done thegreatest injustice to humanity ratherthan to the doctor, because no doctorwill work in such circumstances.So the best way forward are to createconducive environment and at leastput in place minimum infrastructure.
Odisha has the second largestpopulation of tribal in India; theyare the one who is least served.How we can reach them withbetter healthcare services?
May be half of Odishas population istribal, but we have got 8 or 10 statesin India with tribal population. Thetribal population across India has thelowest occupational status and alsoless education and high infant mortalityrate. So it is a challenge not onlyin Odisha but all over India. And I amsure the doctors who are educatedin city will never go to the tribal areasto see their shortcomings. So it is
a challenge socially, financially andfrom healthcare point of view. But ifyou have to really take the medicineto the grassroots level where the doctorsare not willing to go, then we haveto manage the healthcare services byparamedical people like pharmacists,technicians and nurses, because theirambition and a doctors ambition istotally different. In such a scenario, ehealthor telemedicine has good roleto play. We can have a programmelike tribal telemedicine, where wecan trainsome people in telemedicineand post them in tribal areas with thevideo conferencing system. The patientcomes to him, he interacts withthe patient and communicates with usand accordingly deal with patient.Agood telemedicine strategy throughconsultation can serve the communityexponentially.

Follow and connect with us on Facebook, Twitter, LinkedIn, Elets video