Patient monitors should be standardised, scalable and mobile across all care units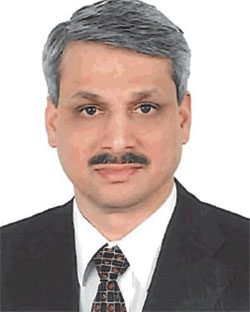 Nikil Rao
General Manager, Dr¤ger Medical Technologies

Future of patient monitoring is clearly based on IT integration, data access and capture from across hospitals and remote access from any point within the hospital or across globe.  Protocol based standardised charting solutions saving on time and effort of care giver, recording the information flawlessly for future access and meaningful interpretation for clinical as well as costs uations.
Todays technologies talk about information access at bedside bringing together Vital signs, Information from HIS/CIS, Laboratory results, Radiology  images, etc at Acute Point of Care to accelerates clinical decision-making, improve care delivery and facilitate consultation between clinicians at the bedside including industrys best technologies.
Patient monitors should be standardised, scalable and mobile across all care units. This enables flexibility in staff utilisation, reduces training time. Scalability of patient monitors accommodate all acuity levels and patient types within and across departments, upgrades and expands with ease, supports the sharing of assets, helps build a tailored solution as the demands grow " smoothly and without redundancy. Standardisation, scalability and mobility also saves time preparing patients for transport and for their return, monitoring same parameters in transit as at the bedside, optimises staff and equipment utilization. This increases patient safety and productivity.
Patient monitors should have device Integration to consolidate monitoring and therapy information for a better view of  patients care state at a single point,  providing a more complete view of decision-relevant patient data, supporting rapid treatment and generates more comprehensive chart-ready documents, automatically.
They should be IT enabled and open a pathway between patient monitoring and hospital IT systems which delivers highest performance, builds on existing, non-proprietary hospital infrastructure, offers literally infinite connectivity through open architectural design, connects effortlessly across multiple sites and finally allows system growth through a partnership between hospital IT department and Medical equipment suppliers professional Services.
Bristol Royal Infirmary
Healthcare costs a lot of money " and critical care is where a significant percentage is spent. Thats why healthcare managers are scrutinizing that particular part of the business. As a result, hospital intensive care units are being pressured to provide evidence of the quality of care they provide.
Todays ICUs are under a financial microscope. According to Dr Tim Gould, a visionary intensivist and critical care consultant at the Bristol Royal Infirmary (BRI) in Bristol, England, The government is starting to want to see value for money. Also, many intensive care organisations in different countries now have to come up with quality outcome measures that can be used to quantify how good an ICU is in terms of value. One measure is mortality, but the government also wants to see metrics regarding patient safety and quality of care.
Long realising the value of research, Dr. Gould wanted to be able to look at certain patient groups to see if various steps the ICU was taking " or not taking " had an effect on outcomes. He also realized that its virtually impossible to do that kind of research on paper.
Moving away from paper
In 2005, the BRI needed to replace outdated patient monitors in its General ICU. Dr Gould, who then was Clinical Director of General Intensive Care, wanted to add a clinical information system within that replacement cycle because he was interested in taking the first step in replacing paper-based charting. He also wanted to be able to automatically collect information for research from devices such as patient monitors, ventilators, lab and fluid management systems, as well as manually collected data on medication, intervention and assessments.
The BRI asked Dr¤ger to install Infinity® Omega Plus patient monitoring systems in the 16-bed General ICU. The solution included an electronic charting system, the precursor of the Innovian® clinical information system.
Innovian replaced the ICUs manual charting, which consisted of a big A3 paper chart at the foot of every bed " one per day, per patient. So if a patient had a four-week stay, for example, the records were spread across 28 individual charts. Using that data for research was virtually impossible.

Follow and connect with us on Facebook, Twitter, LinkedIn, Elets video