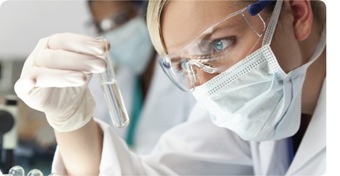 GE Healthcare announced an agreement to acquire Xcellerex, Inc. a supplier of innovative manufacturing technologies for the fast-growing biopharmaceutical industry. The acquisition of Xcellerex will allow GE Healthcare to expand its offering of products and services for the manufacture of biopharmaceuticals such as recombinant proteins, antibodies and vaccines. The strong strategic fit between the two companies, combined with expanded capabilities in product development and marketing, will offer significant customer benefits. Financial terms were not disclosed.
Xcellerex develops and produces turn-key biomanufacturing systems and production-scale bioreactors based around single-use components. The proprietary products offer significant advantages such as faster installation, lower capital investment, reduced risk of cross-contamination, and significantly increased flexibility compared with traditional manufacturing technologies. Xcellerexs production-scale single-use bioreactor systems are complementary to GE Healthcares products and range of media for cell culture. Xcellerexs FlexFactory® is a complete custom-designed modular production platform based around single-use technologies that helps customers deploy manufacturing capacity more quickly. Combining the expertise and capabilities of the two companies will enable GE Healthcare to offer a substantially wider range of added-value, integrated products and services to the biopharmaceutical industry. The acquisition, which is subject to customary closing conditions, is expected to close in Q2 2012.
GE Healthcare provides transformational medical technologies and services that are shaping a new age of patient care. Our broad expertise in medical imaging and information technologies, medical diagnostics, patient monitoring systems, drug discovery, biopharmaceutical manufacturing technologies, performance improvement and performance solutions services.


Follow and connect with us on Facebook, Twitter, LinkedIn, Elets video