To improve care, companies should leverage IT to create patient-centric healthcare systems that can improve response times, reduce human error, save costs, and impact the quality of life, writes Anshuman Ojha of Elets News Network (ENN)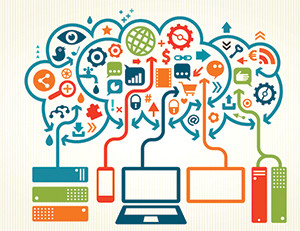 Technology plays a vital role in delivery of healthcare services in India and in the treatment of patients for their return to normal life. Healthcare professionals rely on technologies for tests and investigations to aid their clinical decision making. Innovation in medical technology can therefore be crucial for the Indian healthcare system to improve access, enhance quality and reduce costs.
Innovation in medical technology was primarily led by the US with its strong ecosystem supportive of innovation. However, European countries as well as emerging economies like China, India and Brazil pose a strong challenge to the leadership position of the US.
According to PwC's Global Innovation Survey, new digital entrants are more likely to:
Regard themselves as true innovation pioneers
Have derived a greater percentage of annual revenue from major new products and services launched during the past year
Implement business model innovation to create new services rather than a single product
Tap social media to support innovation and collaborate with competitors to deliver innovative products and service
New entrants engaged in a Healthcare IT platform war for the consumer
The new Amazon Fire phone includes an array of sensors to enable new digital health applications
Apple HealthKit and app allows health and fitness apps to share their data
Qualcomm Life wireless health technology that aggregates and integrates patient data
Google Fit platform to manage the data from health and wellness apps, sensors and wearable devices
Intel home health gateway sold by the Intel-GE Care Innovations joint venture
Salesforce.com has partnered with Philips to build a connective digital healthcare site in the cloud
Samsung software integrates with mobile devices that allow users to track nutrition, exercise and weight
HIT Calling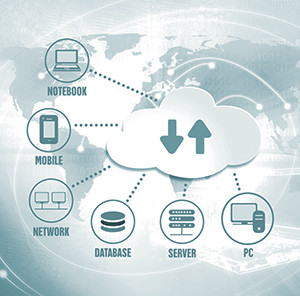 Healthcare Information Technology (HIT) has emerged as a lucrative solution for Indian healthcare industry. It has helped to improve the quality, safety, and efficiency of healthcare delivery in a cost-effective manner. Healthcare IT allows healthcare providers to collect, store, retrieve, and transfer information electronically and also helps in sustaining point-of-care delivery at low costs and in less time. It is continuing to digitise the healthcare system and due to its various benefits, adoption of HIT solutions is on a continual rise. Some significant benefits include improved quality of care, enhanced administrative efficiency and financial benefits.
Healthcare IT constitutes of two major segments, namely, providers and payers. The provider market for healthcare IT is the fastest-growing market with the highest revenue generated from the applications of clinical information systems, such as integrated solutions of EHR, HIS, LIS, CVIS, CDSS, Picture Archiving and Communications Systems (PACS), CPOE, and RIS.
The global Healthcare IT market was estimated at US$14.1 billion in 2013 and US$15.6 billion in 2014; the market is expected to grow with a compound annual growth rate (CAGR) of 4.8 percent over the next five years. Electronic health records (EHRs) accounted for the largest share of the market (61.5 percent) in 2013, followed by telemedicine (23 percent) and PACS (7.8 percent).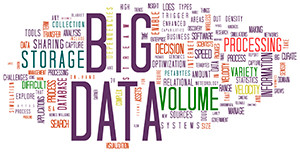 Healthcare providers in India are expected to spend US $1.2 billion on IT products and services in 2015, an increase of seven per cent over 2014, according to Gartner, Inc.
Internal services will achieve the highest growth rate to reach US$ 297 million.
This forecast includes spending by healthcare providers (including hospitals, as well as ambulatory service and physicians practices) on internal services, software, IT services, data center, devices and telecom services.
Internal services will achieve the highest growth rate amongst the spending categories with a 17 per cent increase in 2015, to reach US$ 297 million. Internal services refer to salaries and benefits paid to the information services staff of an organisation. The information services staff includes all company employees that plan, develop, implement and maintain information systems. Software spending will grow 6.2 percent, to reach US$ 103 million in 2015, up from US$ 97 million in 2014, led by growth in vertical specific software (Software applications that are unique to a vertical industry. These are stand-alone applications that are not modules or extensions of horizontal applications).
Telemedicine is a fast-emerging sector in India. In 2012, the telemedicine market was valued at US$ 7.5 million, and it is expected to rise 20 per cent annually, to US$ 18.7 million by 2017. Telemedicine can bridge the rural-urban divide by extending low-cost consultation and diagnostic facilities to the remotest areas via high-speed Internet and telecommunications.
India's solid mobile technology infrastructure and the launch of 4G is expected to drive mobile health (mHealth) adoption. Currently, there are over 20 mhealth initiatives for spreading awareness of family planning and other ailments – the industry is expected to reach US$ 0.6 billion by 2017. According to a report by PwC for the GSMA, mobile technology will play a significant role in the provision of healthcare services globally. It also predicts that the growth of the mHealth market will lead to a revenue opportunity worth US$ 0.6 billion for India and US$23 billion for the world by 2017.
While the opportunity for mHealth services in India as well as globally is huge, for it to fall into place and become an effective tool of social inclusion, the government and the entire healthcare ecosystem will have to work together even as they compete on other fronts, so that the benefits percolate to the segment which most requires it. Favourable government policies and regulatory regimes will be crucial for scaling up mobile health.
Clouding IoT, Big Data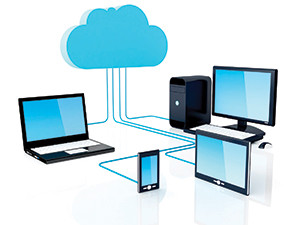 Cloud computing has emerged as a silver-lining model for the healthcare IT industry. It enables the management and migration of huge amount of data, saves costs, offers anytime access from multiple mobile devices, provides high availability for large backup data storage, and is easy to use. Cloud computing is offered as a private, public, and hybrid cloud. Each model has its own advantages and disadvantages. However, in terms of security, public cloud computing services are preferred by the healthcare industry in order to be Health Insurance Portability and Accountability Act (HIPAA) compliant.
The Internet of Things (IoT) in healthcare encompasses heterogeneous computing and wireless communication systems, apps and devices that help patients and providers alike to monitor, track and store patients' vital statistics or medical information. Examples of such systems are smart meters, RFID, wearable health monitoring sensors, and smart video cameras. Also, smart phones, intelligent vehicles, and robotics are considered to be the part of IoT.
The global healthcare Internet of Things (IoT) market segment is poised to hit US$117 billion by 2020. The IoT enables health organisations to achieve superior technology interoperability, lift critical data from multiple sources in real-time, and a better decision-making capability. This trend is transforming healthcare sector, increasing its efficiency, lowering costs and providing avenues for better patient care.
The IoT has already brought in significant changes in many areas of healthcare. It is rapidly changing the healthcare scenario by focusing on the way people, devices and apps are connected and interact with each other. IoT is coming out as the most promising information communications technology (ICT) solution which enables providers to improve healthcare outcomes and reduce healthcare costs by collecting, recording, analysing and sharing myriads of new data streams in real time and flawlessly. Moreover, as the widespread adoption of IoT grows, many of the inefficiencies in healthcare will be reduced. For example, sensors embedded in medical devices such as diagnostic equipment, drug dispensing systems, surgical robots, implantable devices, personal health and fitness sensors, etc., will perform data collections, measurements, and conduct tests digitally in no time which are currently administered and recorded manually.
According to market researchers like Gartner and McKinsey, IoT will add US$1.9 trillion to the global economy by 2020, or it will have a potential impact of US$ 2.7 to US$ 6.2 trillion by 2025.
The IoT revolution which has arrived in healthcare and medicine is making a strong impact on healthcare systems worldwide. New types of sensor technology, rapidly growing data analytics, and the new healthcare structures are formed due to the growing importance of IoT. The health IoT has a tremendous potential to create a more revolutionary archetype for healthcare industry if developed on a privacy and security model. In addition, it will have a major impact on health economy in the near future.
According to ABI Research, by 2016, the sale of wearable wireless medical device will bloom and reach more than 100 million devices annually. Another report by IMS Research, the research partner of Wearable Technologies, states that the devices which are wearable or are close to the body produce more realistic results.
The market for wearable technologies in healthcare is expected to exceed by US$ 2.9 billion in 2016. There has been clinical evidence that the physiological data received from wireless devices has been a valuable contributor for managing or preventing chronic diseases and monitoring patients post hospitalisation. As a result, a growing number of medical devices are becoming wearable nowadays, including glucose monitors, ECG monitors, pulse oximeters, and blood pressure monitors and so on.
The Road Ahead
The healthcare industry is laggard in comparison with other industries in implementing IT solutions. The industry is fragmented and this creates a barrier in the flow of information across each stage of the value chain, from the supplier to the end-users. Apart from this, the other challenges faced by healthcare providers and payers while implementing HCIT solutions are high cost of IT solutions, high maintenance and service expenses, growing concern over security, and shortage of healthcare IT professionals.
To improve care, companies should leverage information technology (IT) to create patient- centric healthcare systems that can improve response times, reduce human error, save costs, and impact the quality of life. At the same time, the government should focus on establishing more medical colleges and training institutes to provide the requisite doctors, dentists, nurses and paramedics. The government also should invest in preventive and social medicine by promoting health education and preventive healthcare concepts.

Recommended from all portals