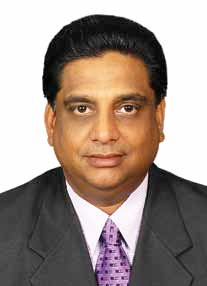 Dr PM Murali, Managing Director and CEO, Evolva Biotech & President- Association of Biotechnology Led Enterprises (ABLE) speaks about his organisation's vision for Indian healthcare
What role ABLE has been playing in Indian healthcare sector? What is the mission and vision of the organisation?
ABLE has been playing a very proactive role in this space. New and improved drugs need to come out to take care of patient's needs. However these drugs come out only after considerable spend on innovation to bring out into the market at affordable price points. ABLE has thus been playing a very responsible advocacy balancing between the needs of industry having to spend to innovate and policies that are formed by the Government to make drugs affordable. ABLE will be spearheading the next generation reforms that are needed to quickly bring new products into the market including making India a manufacturing hub for global supplies of biologics and other fermentation based pharmaceuticals.
In your opinion, what is the position of Biotechnology sector in India? What are the challenging areas the sector has and what are the corrective measures the sector can adopt?
Biotech is still a very small industry in India. However there is immense potential for this Industry to grow to about USD 100 billion within the next decade. The core engine of this sector is innovation which drives its growth. The developed world has a well-oiled system to cater to innovation through the use of cutting edge technology. In India we are still at a very nascent stage. The ecosystem for Biotechnology encompasses talent, infrastructure, regulatory and funding which are the key drivers. This environment is still evolving and unfortunately at a slow pace. ABLE's role has been to sensitise the stake holders to move with speed and purpose to get into the train before it leaves the station.
What are the new developments happening in the Biotechnology sector?
Technology is a great enabler for creation of innovative products which we humans need. However the need to use it responsibly and also where it is most needed is very important. While not all fears by Biotech advocacy groups are real, a few of them needs attention and evaluation. But this does not mean that it has to be an all or none phenomenon. Safety, regulation, evaluation should all be part of the system when modern technologies are put to use. I feel politicians and practioners need to keep the future needs of the country in
mind with respect to food and energy security and cautiously grow this branch of science to address these needs. The present all or none phenomenon and knee jerking bow to popular sentiments are the most dangerous ways of going about building a bio-economy.
What new innovations are coming up here in this space?
Biosynthetic technology is the next wave that is going to sweep the world. It will encompass offering solutions to Pharma, Energy, Food and so many other sectors that will benefit from this application.
What contribution Biotechnology sector has been making to Indian healthcare sector?
Despite all the negative press coverage and figures which portray BT cotton in poor light, some of us personally feel the farmers have benefited. Less use of pesticides is the biggest contribution to health.
What are the top Biotechnology companies doing well in India? What challenges they have been facing?
Most biotechnology companies struggle due to the lack of enabling regulation. ABLE is certainly focusing on this. If the climate is good, then you are going to see plenty of companies in this sector. Small and large companies are working in a number of areas, for example, Evolva Biotech in Biosynthetic Technology space. The larger companies like Biocon, Dr Reddy's Laboratories Ltd in Biosimilars and a number of other areas. Strand, Genotypic etc in informatics and in providing customised solution. You have a number of stem cell and regenerative companies which are now trying to unleash the potential of this segment. We have Metahelix and
other multinational companies in the agricultural space.
In this context, is ABLE lending a helping hand to them?
ABLE has 11 committees across different verticals. These committees deliberate the issues of the sector they are focusing on and hammer out solutions which are then passed on to the stakeholders. We have committees focused on IP, regenerative medicine, similar biologics, education, HR and so on.

Recommended from all portals