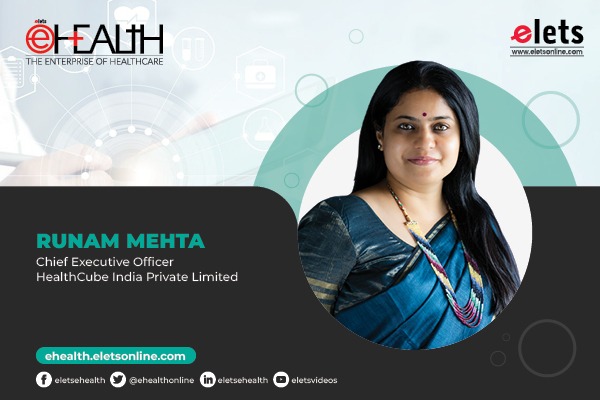 India's healthcare landscape is undergoing a marked transition driven by multiple reasons, especially the pandemic. From the traditional curative approach, the healthcare industry is moving to a preventive care model with a more patient-centric and digitised approach. Public-private partnerships are further enabling this transition.
An important aspect of preventive care is timely diagnosis at the primary care level. Digital diagnostics can play a pivotal role here. Programs like National Digital Health Mission (NDHM) launched by the Government of India are bridging the gap among different stakeholders in the ecosystem through digital diagnostics. GOI has demonstrated that it is all hands on deck when it comes to digitisation/digital diagnostics.

In a country like India with a population of 1.3 billion people, the digital diagnostics sector has a vital role to play in ensuring access to diagnostics to the masses. Interestingly, a report published by Frost and Sullivan in June 2022 indicated that the next generation diagnostics market is expected to reach $138.34 billion by 2026, growing at a CAGR of 6.9 per cent.
Benefits of digital diagnostics in the urban and rural context
India is undeniably ripe for digital health disruption. With advanced 5G-enabled internet infrastructure, everyone -from rural vendors to – mid-income households have access to smartphones, presenting an opportunity for digital diagnostics to reach the remotest parts of the country.
While urban India has access to the best healthcare institutions or services, the burden of lifestyle diseases is rising at an alarming rate. It is imperative to ensure that preventive care is made available before complications arise – more so in individuals with a family history of conditions like heart disease, diabetes, etc. Rural India continues to suffer from morbidity and mortality primarily due to lack of awareness and access to quality healthcare. However, recent advancements in technology and infrastructure are encouraging.
Point-of-care diagnostics can ensure that any underlying health conditions are diagnosed timely. In the rural context, POCD acts as a panacea for access to healthcare. There are health tech providers today offering diagnostic devices that can check for various underlying parameters and send a report directly to the smartphone, which can be easily accessed by a consulting specialist. Through partnerships, these healthtech providers are ensuring that people get access to affordable diagnostics.
These medical grade devices have multiple advantages- are pocket friendly and portable, provide instant & accurate results. An example is a POC device with an integrated 12-lead ECG can be useful in a case of cardiac symptoms, combined with the detection of other inflammatory markers, it can accurately diagnose a cardiac event such as a heart attack, and corrective measures can be taken immediately, saving lives. Further, since these devices are capable of smartphone app integration, a patient's health records, prior consultation records, prescriptions etc, can be stored digitally.
Conclusion
A lot of work remains to be done. The need of the hour is to have the right infrastructure in place, awareness, education, and accessibility for the benefit of the masses. The overall commitment and vigor towards this from healthtech players and the government alike is promising – It is only a matter of time before the dream of digital diagnostics for holistic healthcare transcends from being a vision to a reality.
Views expressed by Runam Mehta, CEO, HealthCube India Private Limited

Follow and connect with us on Facebook, Twitter, LinkedIn, Elets video