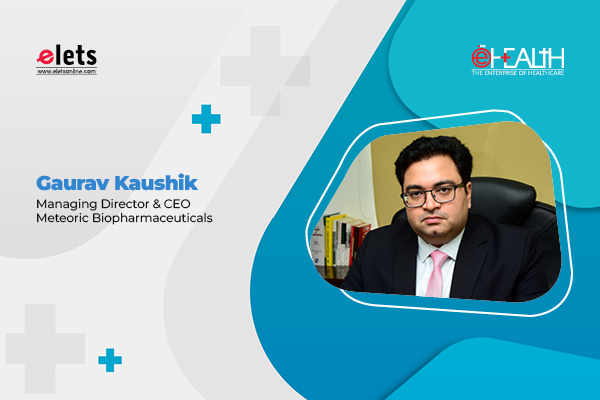 Technological advancements in pharmaceutical manufacturing and novel medicines over the recent years have had a significant impact on people's health. Not only have breakthrough advances in science and technology-enhanced patient survival rates as well as the quality of life but have also altered the course of life-threatening diseases such as AIDS, some types of cancer, and other terminal diseases. Antiretroviral therapies, for instance, have transformed HIV infection from a fatal ailment into a manageable chronic disease. Besides, single tablet regimens that are long-acting and more effective are making life easier for patients. Likewise, direct acting antiviral (DAA) therapies have been helpful in reducing instances of liver transplants in Hepatitis C patients.
Innovation fast-tracked
The COVID-19 pandemic has altered the course of the entire healthcare industry much like any other industry and has fostered a spirit of technological innovation to counter the emerging challenges. And now with the pandemic behind us, the pace of innovation across the biopharma industry continues to accelerate, with companies increasingly incorporating new age technologies such as artificial intelligence, internet of things (IoT), cloud computing, augmented/ virtual reality (AR/VR), wearables, blockchain, etc in day-to-day operations.
India, which is seen as the pharmacy to the world, was quick to respond to the desperate need felt across the globe for a cure and a vaccine to arrest the spread of the disease. Covaxin, India's first indigenous Covid-19 vaccine developed by Bharat Biotech Company, in association with the Indian Council for Medical Research (ICMR) and the National Institute of Virology[i], received Drug Controller General of India (DCGI) approval for phase I & II human clinical trials in July 2020 and was subsequently in November 2021, approved for emergency use by the World Health Organization[ii]. India recorded yet another milestone in nucleic acid technology after Indian pharma, Zydus Cadila received DCGI approval for emergency use authorization for the world's first DNA-based vaccine for COVID-19. [iii] Across the world, machine learning technology was used to identify protein fragments, which helped in the quicker development of vaccines.
Besides the development of vaccines and therapies for the COVID-19 diseases, the pandemic-induced constraints compelled pharma companies to incorporate digital technologies to ensure continuity in research and development initiatives and also other parts of the value chain, for instance conducting hybrid clinical trials or for remote monitoring of manufacturing sites etc. It has also accelerated progress in genome editing, gene and cell therapy, synthetic biology, and other key areas. Telehealth, telemedicine, and extended reality are also gaining ground, from remote patient care, teleconferencing, and teleconsulting to assisted surgery and virtual-reality therapies for patients.
Harnessing the power of technology
Advanced technologies have been leveraged for conducting COVID-19 trial activities such as site selection, recruitment of study population as well as data management and remote monitoring of patients. Artificial intelligence-based epidemiology models have been helpful in analysing real-world data around the number of cases, hospitalisations, testing rates, etc in order to predict the spread of the disease and to build policies accordingly to prevent and curb its further spread, as well as for better recovery of those affected.
With immunity and preventive healthcare becoming key focus areas, there has been an increased focus on research and development of healthcare products pertaining to nutraceuticals, probiotics, prebiotics, and other vital enzymes and synbiotics. Modern cutting-edge technology and know-how have made it possible to develop highly customised and concept-based formulations. It is possible to choose between biological solutions, and a synthetic approach likely comes from advances initiated by biotech companies aided by new data processing and artificial intelligence. In today's world, it is even possible to develop vegan alternatives to animal-origin enzymes and vitamins in bio-available form.
Another key learning from the pandemic situation is the importance of having a resilient supply chain for the sake of timely dispensation of healthcare. Automation has been playing an important role in bringing about this resilience, in terms of accelerating R&D, managing complex manufacturing processes, handling genes/genomes, etc., and even in terms of identifying gaps in inventory and demand supply. Having timely data at your disposal has become very critical, and automation is making real-time visibility into all aspects of the supply chain possible, thereby making it possible to ensure timely healthcare.
With respect to clinical trials, traditional approaches hamper drug development because of a lack of cost-efficiency and the time involved, thereby impacting bottom lines. On the other hand, implementing remote/virtual clinical trials can bring about better time-to-market by significantly reducing the overall clinical trial lifecycle, reducing enrolment periods, ensuring better data collection and analysis, and ultimately also leading to more affordable solutions for patients. It is not surprising, then, that the global virtual clinical trial market is estimated to reach US$ 13.8 bn by 2022.
Similarly, wearables and IoT technology are becoming extremely popular. With the healthcare industry becoming more connected, the potential of IoT and wearables is immense in terms of telemedicine and telehealth applications. For instance, edible electronics called smart pills can be used not only as medicines but also to provide vital information about patients. Poly pills use 3D printing technology to incorporate different drugs into a multi-layered pill, which delivers personalised medicines as per individual patient requirements to help the patient better manage her medication regime.
Novel diagnostics & treatments
In human health care, biotechnology products include quicker and more accurate diagnostic tests, and therapies with no or fewer side effects. We can now detect many diseases and medical conditions more quickly and with greater accuracy because of new biotechnology-based diagnostic tools. Advanced technology has equipped clinicals with novel diagnostics and treatment methods. Traditional pain management techniques using multiple medications are now being replaced with bio-electric therapies, which use embedded devices/implants to mitigate chronic pain in patients. Nano medicines are being used to remove specific disease-causing particles from a patient's body. These subtractive nano particles modulate cellular behaviour by depleting specific signal molecules or their inhibitors from the blood without disturbing normal cell signals. These medicines, which can be injected into the body like a drug, can treat terminal diseases such as cancer, autoimmune ailments as well as infectious diseases like Covid-19.
Bio printing is emerging as a crucial tool to build tissue and organs through tissue engineering. Through this technology, patient-specific biological materials along with the patient's own living cells are printed in 3D to build natural tissue-like structures or organs. Furthermore, in the field of personalised treatment, genomics, which helps in studying an individual's genetic profile, is being used for prevention as well as improved diagnosis and treatment of diseases.
As technology advances, its application across healthcare is also improving, bringing in many benefits including improved patient outcomes, cost efficiencies, better access to healthcare, improved diagnosis, and treatment, privacy and security of patient data, and customised health services.
Views expressed by Gaurav Kaushik, Managing Director & CEO, Meteoric Biopharmaceuticals
Follow and connect with us on