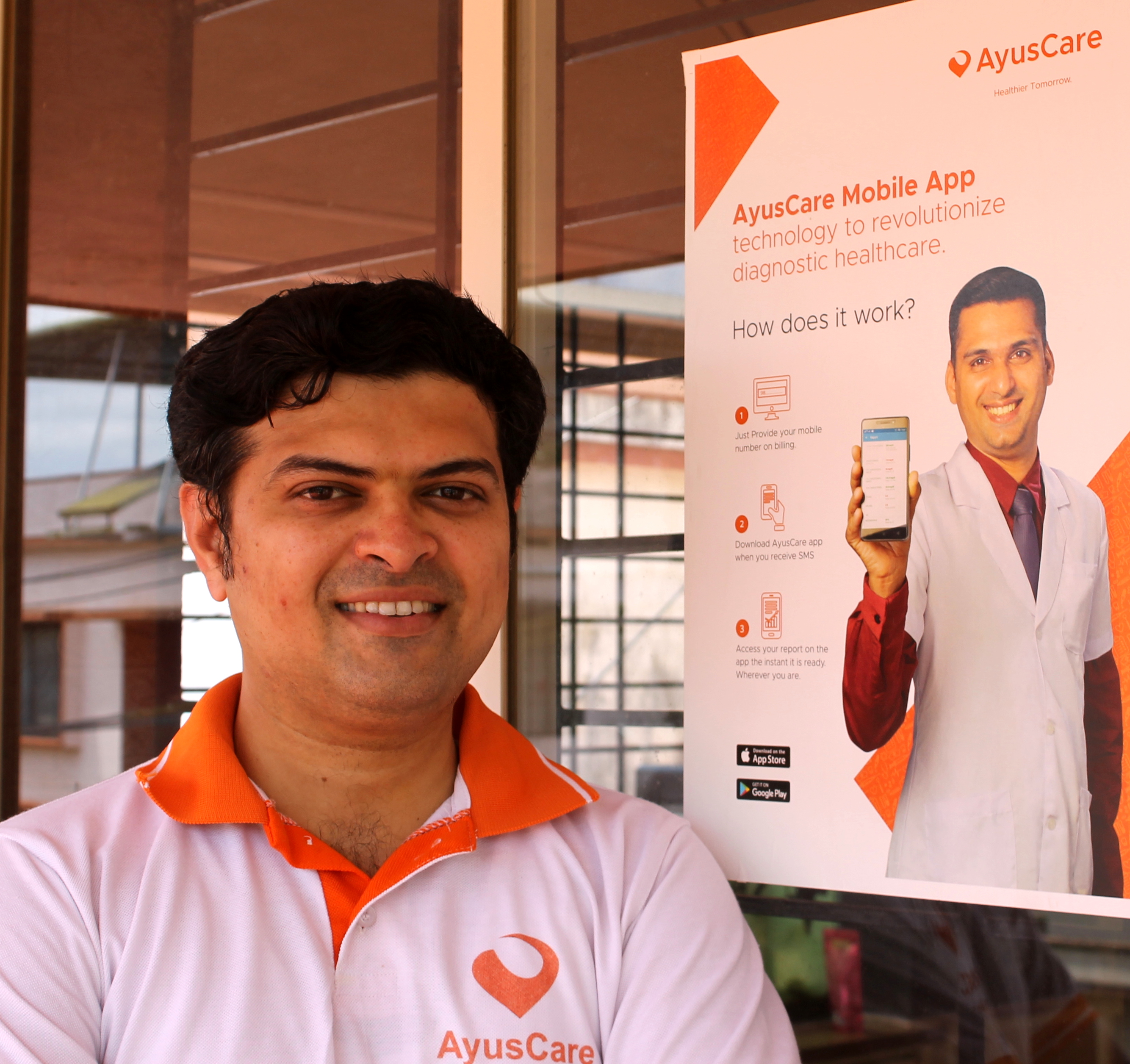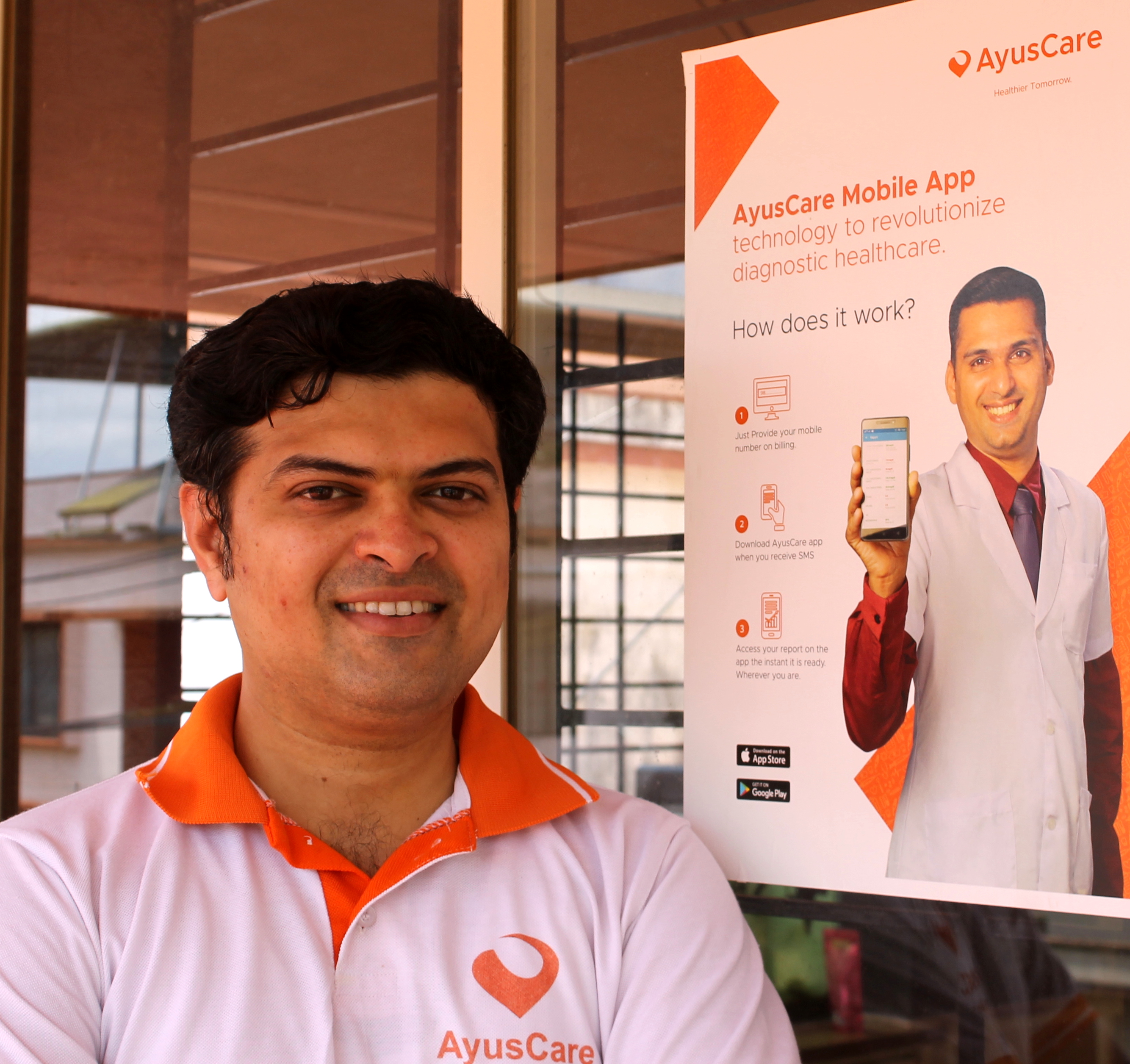 In the rapidly evolving Indian healthcare industry, it is important to overcome the shortage of medical practitioners for better health of public. As a solution, AyusCare brings all the three stakeholders – doctors, patients and hospitals on one platform and enables more accurate and insights led treatment, says Vishnu Shashank, CEO, AyusCare, in conversation with Souvik Goswami of Elets News Network (ENN).
How big is the opportunity for healthcare in India? What are your views on the future of the sector?

According to IBEF, India's healthcare industry is one of the fastest growing sectors and it is expected to reach US $ 280 billion by 2020, and it's expected to increase three fold to US $ 133.44 billion by 2022. The healthcare sector in our country is growing pretty fast, thanks to the expanding coverage, more timely services and more expenditure by public and private players. It's great to see the Central Government leading from the front, with programmes like the Ayushman Bharat – National Health Protection mission, to make India healthier.
Also, there's rising self-awareness amongst our people on the need for living healthier, more active lifestyles. Correspondingly, we're seeing a significant rise in preventive healthcare segment, led by wearables and Cloud-based applications. Thanks to the availability of advanced equipment, healthcare services are becoming more effective. A simple example: Ordinary heart rate sensors, when paired with an AI-based algorithm, can help identify diabetes without any additional equipment.
However, one concern rings clear. In spite of India's fast progress when it comes to inclusive healthcare delivery, we're still grappling with the shortage of qualified medical practitioners. According to industry estimates, the doctor: patient ratio is still an abysmal 1:1000, way below the WHO standard. In the short term, the only way to overcome this challenge is by adopting effective technological solutions. By embracing emerging technologies, our doctors are now able to provide more quality care per patient in significantly less time than before.
What is the impact of Industry 4.0 on the healthcare industry?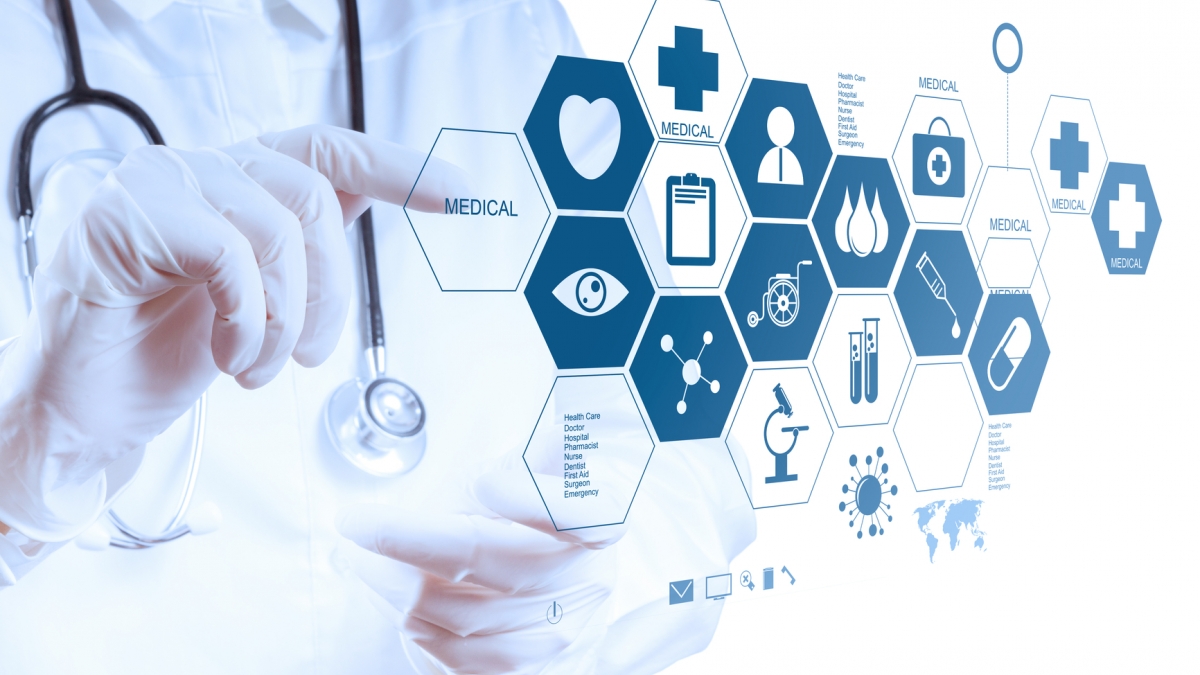 In my view, Industry 4.0 is catalysing the next healthcare revolution – what I'd like to refer to as Healthcare 4.0 – that's powered by emerging technologies at the core. The focus is shifting to accurate diagnosis (almost like a get it right the first time model) and precision treatment as opposed to a linear set of 'if-then' scenarios. This approach, led by real-time monitoring and personalized treatment, is not only cutting down diagnosis time and errors but aims to redefine the concept of patient experience as we know it.
Ultimately, this is a win-win proposition for all stakeholders: patients, doctors and the healthcare ecosystem at large (which includes players like health insurance firms etc).
What is the significance of cloud for this industry?
As I mentioned earlier, Healthcare 4.0 is powered by emerging technologies, and underpinning these emerging technologies is the cloud. In short, cloud is the bedrock of technology-led innovation in ensuring a digitized healthcare ecosystem for last-mile delivery of quality healthcare.
Two of the most significant benefits of cloud are: integrated, more effective patient care; and better data management and analysis. Indian healthcare providers are leveraging cloud not just for infrastructure benefits (scalability, flexibility, high availability, better security); they're using cloud for competitive advantage and improving patient experience through the healthcare continuum – from rightly storing and analysing clinical data, to advanced CRM solutions for personalized treatment.
On the market opportunity front, according to a Zinnov study, the total addressable opportunity for cloud solutions in the Indian healthcare industry is expected to reach $600 million by 2020.
What is AyusCare's value proposition for its customers?
We started our journey in 2013, beginning with a simple cloud based electronic health record (EHR) implementation at Santhathi, an IVF centre in Mangalore, Karnataka. It all started when we realized the plight of doctors in distant locations- their challenges in accessing health records of patients in time. On the one hand, we knew how much importance doctors place on studying a patient's health history to come up with future treatment regimen. On the other, while we were aware of the challenge of not many patients in interior India storing their medical reports for future use, the significance was overwhelming.
That's when we decided to come up with a simple, easy-to-use solution of storing historic health data in a safe and secure manner, yet available and accessible to doctors and patients at the click of a finger. AyusCare is a digital, connected health record management system available to the remotest of doctors and patients. It is a single unified platform which brings together all three stakeholders – doctors, patients and hospitals -enabling access to information for more accurate and insights led treatment. Via the AyusCaremobile app, doctors can access health reports instantly, on the go, and save precious time. As soon as the reports are ready, patients can access them via the mobile app, which means less paperwork and no extra commute just to collect reports. It is also more secure and stored in a centralised repository.
Can you tell us more about your company's innovation roadmap?
We keep a close tab on industry trends and our innovation strategy is aligned to these. Merely storing health data on the cloud is now table stakes. Players in the healthcare ecosystem are putting most of their energies on extracting meaningful information from this data. By leveraging the power of big data and analytics, we believe moving towards preventive healthcare is the best way to treat and protect people against heterogeneous diseases. To this end, we are working towards harnessing the power of AI and building cognitive models which help in early detection of diseases and managing health data.
For example, monitoring hemoglobin levels during pregnancy is crucial. With the AyusCare app, doctors will get automatic alerts of any fluctuations, aiding timely intervention. Similarly, doctors can monitor and analyze test results, correlate to findings of previous reports, say of platelet count, or blood sugar or creatinine levels, and instantly alert doctors on the progress of a disease.
Another area we're currently focused on is improving the quality of diagnoses by doing anomaly detection in the readings and proactively alerting technicians about potential irregularities. Healthcare centers typically depend upon multiple analyzer tools to perform tests. Periodic quality checks are completed to ensure accuracy of the reports.
Ultimately, our goal is to empower doctors with the right kind of information at the right time, so they can make better decisions.
How has Oracle supported you in your journey?
Ours is an industry where life or death is determined in a matter of a split second! For mission-critical applications, but with unforeseeable workloads, quality infrastructure becomes the key – because there's absolutely no room for any kind of failures such as system breakdown or delays. We are using Oracle's modern, enterprise-grade cloud infrastructure, which has empowered us to scale up faster, while delivering consistent performance to our customers, in time. With Oracle's flexible pricing policy, we are also seeing significant cost savings. In short, thanks to Oracle, we've been able to focus more on innovating and expanding our core business and product value to our end customers, and not get bogged down by routine IT management.

Follow and connect with us on Facebook, Twitter, LinkedIn, Elets video