India tops the list of air pollution-induced deaths of children below the age of five in 2016, as per a World Health Organisation report.
The report titled, 'Air pollution and child health, said that India recorded at least 1,00,000 children death in 2016 due to polluted air.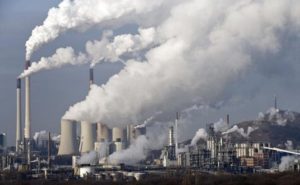 The report which was released in Geneva on Monday analysed the impact of toxic air on the health of children in 194 countries.
Nigeria (98,001), Pakistan (38,252), Democratic Republic of Congo (32,647) and Ethiopia (20,330) followed India, completing the list of the worst five countries in child mortality in the study.
"Children are uniquely vulnerable and susceptible to air pollution, especially during fetal development and in their earliest years. Their lungs, organs and brains are still maturing. They breathe faster than adults, taking in more air and, with it, more pollutants. Children live closer to the ground, where some pollutants reach peak concentrations," said the report
"Air Pollution is stunting our childrens brains, affecting their health in more ways than we suspected. But there are many straight-forward ways to reduce emissions of dangerous pollutants," Dr Maria Neira, Director, Department of Public Health, Environmental and Social Determinants of Health at WHO, was quoted as saying.

Follow and connect with us on Facebook, Twitter, LinkedIn, Elets video