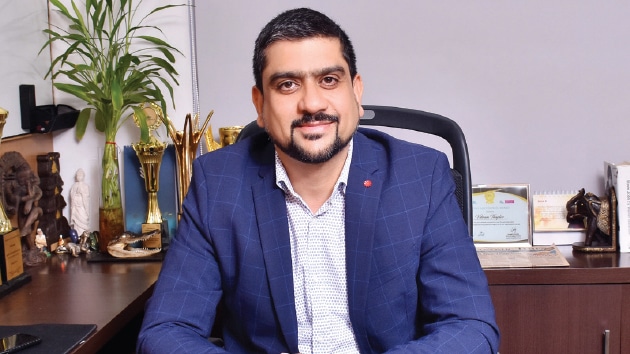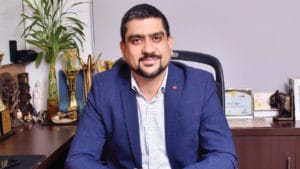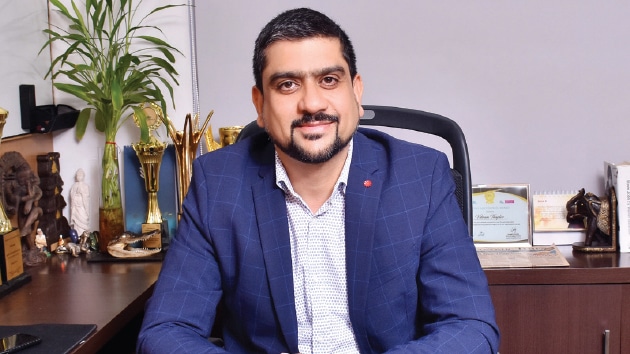 Telemedicine is very effective in removing distance gap across geographies and bringing primary healthcare and wellness services to doorstep of each individual which is the basis for Universal Health Coverage. It not only provides quality health services like teleconsultations of renowned doctors but also aids in health analytics and data management, says Vikram Thaploo, CEO – Apollo Telehealth Services, in conversation with Elets News Network (ENN).
Q Can model of tele-health services become the most important component in achieving Universal Health Coverage in India in near future since this model has no geographical constraints?
Absolutely! Despite an improvement in the doctor-to-patient ratio in India, which currently stands at 1:1,596 (considering only allopathy doctors), WHO prescribes the ratio to be 1:1,000. Moreover, the division and concentration of these doctors are exclusively in urban areas, secluding the rural masses. In about six lakh villages, where 70 per cent of Indias population lives, the number of doctors is only a fourth of those in urban areas. The problem is not limited to human resources alone. There are severe infrastructural challenges as well like accessibility to high-end devices, technological advancement, data management, electricity, etc.
With such diversified needs, assisted telemedicine can play a significant role in bridging the gap. Telemedicine platform holds much promise as about 70 per cent of OPD (out-patient department) cases do not need in-person visits as indicated by independent researches. Further, statistics show that only 15-16 per cent of the patients treated by way of telemedicine have to visit a hospital for further treatment. Telemedicine is very effective in bridging the gap across geographies and it is bringing primary healthcare and wellness services to the doorstep of each individual which is the basis for Universal Health Coverage. It not only provides quality health services like tele-consultations of renowned doctors but also aids in health analytics and data management. Telemedicine is indeed the need of the hour for Universal Health Coverage.
Q With Indian telemedicine market expected to more than double by 2020 as per a survey, what are your future plans to harness this growing market?
Apollo Remote Healthcare is currently serving in more than 50 prominent cities in India and has a widespread network with services in 22 countries as well. We also have our presence in 60,000 villages under Digital India initiative helping us to reach closer to our vision of touching billion lives and making an impact in the healthcare industry.
We are working on next generation of remote healthcare platform which is aiming at providing Continuum of Care with holistic approach. Such technological advancements will help us set new benchmarks in healthcare industry as well as stay ahead in the industry. This will also help us leveraging latest technologies in Machine Learning (ML) and Artificial Intelligence (AI) making the services more accurate, cost effective and easily adoptable.
We believe in providing patient centric care to our consumers. Today, the vision for patient centricity is that of a more empowered, active, participatory consumer. This implies that patients should have access to their data " on-demand and at-will. It also implies a more collaborative and participatory relationship between patients and healthcare providers (the doctor, the hospital etc). With this patient centric approach and new innovations in technology, we wish to reach every nook and corner where access to quality healthcare is a challenge.
Since Apollo Telehealth is an offshoot of an integrated healthcare delivery system of Apollo hospitals we have advantage of being the clinical leaders and are providing critical services like Tele- Emergency, Tele-ICU, Tele-Condition Management along with regular services like Tele-Consults, Tele-Radiology, Tele-Cardiology etc. This capability enables us to stay on top of digital healthcare delivery system and consequently helping us harness the growing market.
Q How do you view the role of ICT in Indian tele-health markets and how initiatives like Digital India will help you in achieving your targets?
ICT is the backbone of telehealth and any such technology-driven market service delivery cannot exist in the absence of advanced ICT. Information and Communication Technologies (ICTs) are playing a very critical role in improving healthcare delivery for individuals and communities. By providing new and more efficient ways of accessing, communicating, and storing information, ICT is helping bridge the information divides that have emerged in the health sector in developing countries"between health professionals and the communities they serve, and also between the producers of health research and the practitioners who need it.
Through data analytics and other applications, ICTs also provide the capacity to improve health system efficiencies and prevent medical errors. Also, with the help of data analytics we will be able to do fool-proof planning of Service Case Delivery system for future.
Presently, with initiatives like Digital India, the Government is putting a lot of efforts to make rural India connected enough so that all Government to Consumers and Business to Consumers services are available to every individual. This helps telehealth in making healthcare more accessible through available digital infrastructure.
Q What awareness strategy you have for India where common citizens are yet to be acquainted with such concept?
True, not many people are acquainted with such concept but we have examples where people rely more on traditional delivery systems e.g. people visit PHCs and tertiary care hospitals for healthcare. Weve augmented traditional healthcare delivery with telehealth, enabling people to avail techdriven healthcare from home.
To put it in perspective, the functioning of PHCs in one of the progressive Indian states is the best example of effective service delivery to citizens augmented with telehealth. The PHCs are staffed with individuals having specific roles and responsibilities, at the same time specialists consultations are provided over telemedicine, entire PHCs is paper-less and the entire data repository is electronic.
The common citizen entering PHCs is able to understand the difference right from the registration through every step that the entire service delivery is ICT-enabled. The local staff take this opportunity to familiarise patients with digital healthcare. Services being provided at these centers are costeffective, helping in early adoption.
We also, promote local dialect in the centers so that patient feel connected not only with the staff but also with remote doctors and unhesitatingly share problems. This motivates patients to not only avail these services frequently but also spread a word about healthcare facilities being provided at these centers, helping us to deliver services to a larger populace.
At regular interval of times we also do ATL/BTL activities like radio campaigns, SMS blast, advertisements in movie theaters, health awareness campaigns etc. along with street plays. These are organised on various events/ occasions depicting peoples current health condition in those areas, how it can be treated/prevented to motivate people to visit these digital health centers.
This way we ensure common citizens are not only acquainted with this concept but also adopt it and motivate others to receive the worldclass services from healthcare providers to contribute for a healthy India
Q Is your model really helpful in decreasing inefficiencies, reducing costs, improving access, and making care more customised?
Yes. Firstly, decreasing inefficiencies would not be possible without establishing an effective monitoring system. If overlooked, every mistake turns an inefficiency. Digitalisation, that has been a by-product of our model, has enabled empowering the system with better process monitoring tools and methods that track developments of every process, so that the inefficiencies, ranging from clinical protocol breaches to non-clinical process outliers, can be recognised on time so that they would be easy to be commandeered back into the process.
Then when we talk about reducing costs and improving access, for us both are valued core elements and go hand-in-hand for every service we provide. Due to lack of concrete PHCs service system, people would end up seeking secondary and tertiary healthcare services after the diseases/ ailments have established in an irreversible manner that would cost the people spending lifetime earnings. As Remote healthcare strengthens pillars of primary healthcare enhanced by various health services like laboratory and other Diagnostic Services, Tele- Emergency etc, the health services have been made more accessible to everyone bypassing boundaries of distance, socio-economic status, environmental conditions etc. We are very much aware that IT has improved accessibility of umpteen services, and when we have combined it with the Healthcare Industry, we were obliged to create a system that effectively guides and helps people to develop a cost effective health seeking behaviour.
The equation would be as simple as the people having an ease of access to IT Augmented healthcare services and thus reducing the time and money spent on accessing these health services through usual conventional modes.
Lastly, the care would be tailor-made for two reasons. Firstly, the chain of in detail health history data tagged into the Electronic Medical Record of each patient. Secondly, the various Health Risk Assessments that we conduct for patients before the patient is started on any service involving the Continuum of Care. Our healthcare providers are enabled with all the patient centric data and each line of treatment & advice is supplemented by the same.

Follow and connect with us on Facebook, Twitter, LinkedIn, Elets video