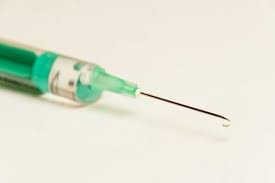 The World Health Organisation (WHO) has endorsed a rabies immunisation protocol developed by a government doctor from Himachal Pradesh. 49-year-old Omesh Kumar Bharti, who is a field epidemiologist with the State government, developed the rabies protocol after experimenting it on thousands of dog and monkey bite victims.
The big breakthrough protocol will prove to be a big boon to treat rabid dog bite patients by making the life saving rabies immunoglobulins affordable and easily available to poor patients.
WHO says new protocol will decrease the cost of treatment from existing Rs 35,000 ($545) to Rs 350 ($5.50) per patient.

In Himachal Pradesh, many people have died due to rabies. I have witness the same. Anti-rabies vaccine is costly. Sometimes, it is not available. So, we researched on how to treat rabies at an affordable cost. Since the year 2014, with this new technique, we have treated around 20,000 people. Dr Bharti said.
The existing treatment adopted a procedure where a dog or monkey bite victim was administered a vaccine intradermally along with rabies immunoglobulins that was injected both in the wound and muscle. According to the body weight of a patient, the doses were being administered leading to increase of the cost of the treatment.
The new protocol will help injecting rabies immunoglobulins (RIG) directly into the wound.
"A tiny amount of RIG injected directly into the wound was just as effective as administering large amounts," Bharti further added.
According to WHO data, around 59,000 people die from rabies across the world every year. In India, 20,000 deaths are recorded annually.
Rabies is an infectious viral disease which is generally caused by biting dogs. The rabies virus gets transmitted into human body through bites or scratches, usually via saliva.
Follow and connect with us on Facebook, Twitter, LinkedIn, Elets video