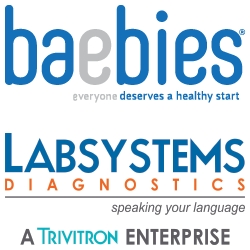 Labsystems Diagnostics Oy, a company that manufactures and develops high quality diagnostic tests for clinical laboratories and doctors, has announced its collaboration with Baebies, a company focused on advancing newborn screening (NBS) and pediatric testing.

September being the newborn screening awareness month, both the companies which are expert in innovative newborn screening products and services, have declared a joint bilateral distribution agreement to deliver a wider range of NBS solutions across several global markets.
Making a mark in their field and expanding their horizon, Baebies, a US-based organisation, will distribute Labsystems newborn screening products in the US after obtaining regulatory clearance, while Labsystems will distribute Baebies SEEKER platform internationally.
India has made significant improvements in detecting newborn diseases. Various initiatives for newborn screening programmes have helped in developing the market, which has led to increase in awareness around newborn health. The Government of India largely recommends active new born screening across the country and state governments have to implement the new born screening programmes in their respective states.

Labsystems Diagnostics Oy, manufactures and develops high-quality diagnostic tests for clinical laboratories and doctors. Labsystems Diagnostics is a global leader in the field of newborn screening solutions with a complete range of neonatal screening test. NeoMass AAAC kit from Labsystems is used with Tandem Mass Spectrometry to detect concentrations of amino acids, free carnitine, acylcarnitines, succinylacetone and argininosuccinic acid.
 We are thrilled to add the SEEKER platform to our suite of newborn screening products. Overall this partnership will greatly benefit newborn screening labs across the world by providing a more comprehensive menu of newborn screening solutions for multiple types of assays, said Nikhil Bedekar, President of Labsystems Diagnostics Oy.
At this time, our newborn screening customers have only a single solution for many of their newborn screening tests. This exciting partnership allows us to offer the latest solutions and to provide a comprehensive offering to our growing customer base, said Richard West, Co-founder and CEO of Baebies.
Follow and connect with us on Facebook, Twitter, LinkedIn, Elets video