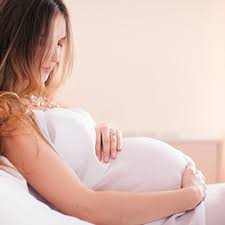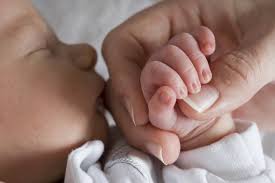 The new age reproductive genetic techniques would drastically increase IVF success Rates.
IVF came as a hope for childless couples since 1970s, still there are many cases where they have to undergo many cycles of IVF and face repetitive implantation failures, miscarriages to finally gain a positive result. In many cases they have no choice but to let go of the hope of becoming parents.
Before deciding to go for IVF or even before losing hope one must know that the success of IVF depends on following factors:
Age of the woman
The quality of the embryo
Status of the uterus, etc.
One of most important factors that lead to successful IVF is the endometrium receptivity, which is the state when the endometrium is ready for embryo implantation. In a study conducted by IGENOMIX, it was found that 26% of the implantation failures occur due to wrong Window of Implantation (WOI).
Window of Implantation (WOI) is the time period when the endometrium is receptive which occurs around days 19-21 in each menstrual cycle of a fertile woman. If an implantation is carried out before or after this period the chances of a successful IVF are reduced drastically.
Until now ultrasound was the only way of studying the endometrium but with more than 10 years of rigorous research IGENOMIX, the pioneers in Reproductive Genetics, came up with their patented test called Endometrial Receptivity Analysis (ERA) that studies the endometrium at a molecular level and has increased the rate of success of IVF up to 60%.
With the help of IGENOMIXs ERA, I have acquired positive results in patients who had a history of implantation failures says Dr. Uma Maheshwari, Bangalore.
Even after a successful implantation there are many cases where the pregnancy ends up in a miscarriage in the first trimester. This mostly occurs due to chromosomal abnormalities in the embryo. Over 50% of spontaneous miscarriages are caused by chromosomal abnormalities. There are few factors which significantly increase the risk of a chromosomal abnormality causing multiple implantation failure:-
Women over 35 years of age
Couples who have experienced several spontaneous miscarriages of unknown cause
Couples with several cycles of IVF that have not achieved pregnancy
Men with low sperm concentration
Couples with a previous pregnancy with chromosomal abnormality
Pre-implantation Genetic Analysis (PGS) is highly recommended for these couples. PGS along with MitoScore enables selection of chromosomally normal embryos and also those embryos which have greatest chances of implantation therefore more likely to result in a successful pregnancy through IVF.
We finally have something to offer patients of recurrent implantation failure or recurrent IVF failures to improve pregnancy rates, based on scientific evidence. I cannot imagine working without ERA and PGS today says Dr. Nalini Mahajan, New Delhi.
Authored by:
Igenomixs expert Dr. Rajni Khajuria
Follow and connect with us on