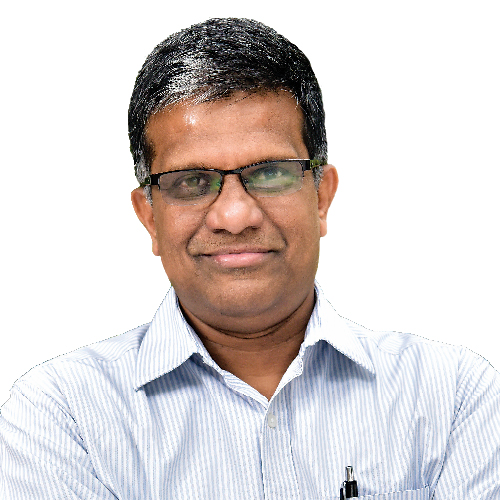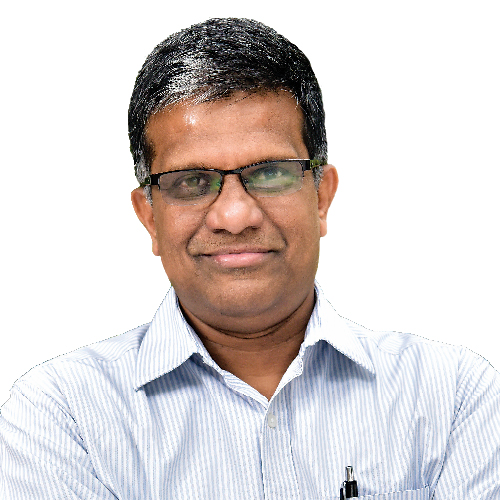 Our strategy is to use emerging technologies offering scope for improvement and at the same time, keep it affordable, says K Chandrasekhar, Founder & CEO, Forus Health Pvt Ltd to Nilender Kumar and Kusum Kumari of Elets News Network (ENN)
What are the key objectives of Forus Health in the Indian market? Please describe in detail the infrastructure and research and development (R&D) facilities available?
Our mission is to play a role in eradicating preventable blindness. We did not want to build a medical device company, the idea was to solve the problem and the medical device is the consequence of that thought process.
Given that India has only 20,000 ophthalmologists for a 1.3 billion population, we felt the need of bridging this ratio skew using technology. We came up with the mantra of Innovate, Implement and Impact.
Our products or solutions are result of our innovation. The Forus Health team, including optical engineers, hardware engineers, software engineers, quality engineers and manufacturing engineers, ensure we create worldclass products completely Made in India.
Our R&D lab is the Department of Scientific and Industrial Research (DSIR) registered and our in-house manufacturing is ISO 13485 approved with the state-of-the-art facilities. We have filed over 14 patents, of which four have already been granted. We also collaborate with leading clinical institutions to create world-class products.
Key Takeaways
Designs, manufactures and sells products
Creates costeffective devices adequate for identifying a problem
Integrates multiple features in products
Please highlight the parameters on which Forus Health products stand apart from those offered by the competing service providers?
The differentiating factor for Forus Health is that we create medical devices as a consequence of addressing the mission of preventable blindness. The way we approach our product is very different from other manufacturers. We make affordable devices that are adequate and appropriate for identifying a problem. Our products are integrated, portable, rugged and affordable, which can be operated by a minimally trained technician and has an integrated telemedicine module for remote screening. Most of the above features differentiate us from our competitors. However, these features have been built not to differentiate our products, but to actually solve the problem. These features enable devices to be operated even in tier-IV areas, wherein users can send the images to the doctors located in cities for screening.
There are some challenges specifically in the Indian market in terms of regulations and designing due to the climate as debated on different discussion forums. Please share your opinion?
Forus Health implies healthcare for us; my community and I. As such, our key goal has always been to solve the problems of our community. Our solutions integrate many factors, such as ruggedness, portability and usage of less power to suite the Indian conditions. We make world-class products from India; hence, our products do have a global market. Our company is ISO 13485 certified, and 3nethra Classic is CE marked and the United States (US) Food and Drug Administration (FDA) registered. As a result of all these factors, we automatically build quality into the overall system. This combined with the fact our products have been created for the Indian market makes Forus Health and its services scalable.
How cost-effective are Forus Health products to become an integrated part of medical facilities not just located in metropolitan cities, but also in tier-I and tier-II cities? Please provide details.
Our focus has been to make very affordable products that are appropriate and adequate for doctors to screen eye problems. We have been able to reach tier-II and tier-III cities. In about 4 years, our installed base is more than 1,100 devices in over 25 countries. In India, out of the installed base of over 950 devices (which is the largest installed base in India), 60 per cent are in tier II and tier III cities. Therefore, we see a positive trend for our business in the Indian market. We have always got positive encouragement from Indian ophthalmologists in terms of adopting our products.
Key Principles
Innovate, Implement &Impact
Create world-class products
Solve the problems of the community
Integration of emerging technologies
Modular designs to migrate to next-generation products seamlessly
Make products adoptable by people & doctors
Has Forus Health got adequate labs for testing the devices, as we have faced the problem of devices not working in the real scenario?
As reiterated, our products have been designed keeping the Indian conditions in mind.
We have our own labs and we also use third-party labs to validate the reliability, safety and ruggedness of the product. We are an ISO 13485 certified company, which is the international standard for medical devices. The standard mandates that we verify and validate the products before releasing to the market.
Achievements
Sold 1,100 devices
Reached tier-II and tier-III cities
Raised two rounds of funding – almost $13 million
We all know the fact that technology is getting smarter and simpler with time. In the light of the above, what measures are being undertaken by Forus Health to upgrade its offerings and staff?
I think two things are very important. Firstly, we have to build a product, which will actually solve the problem. Secondly, whatever solutions one makes, they have to be seamlessly integrated with the behaviour of the people and doctors adopting the devices.
We use emerging technologies, such as cloud computing, for remote diagnosis, which helps us to scale and also be cost-effective. We were one of the early adopters of complementary metal-oxide semiconductor (CMOS) sensors in our designs, which is also an emerging technology trend. Our designs are modular and hence can help us to migrate to next-generation products seamlessly.
What are the regulatory roadblocks in the Indian market?
When we create products for selling in India, we always keep the basic quality and hygiene factor as CE certification. Moreover, our devices are non-invasive. Our product is CE marked and US FDA registered. Hence, we do not see any roadblocks in terms of regulatory for the Indian market.

Follow and connect with us on Facebook, Twitter, LinkedIn, Elets video