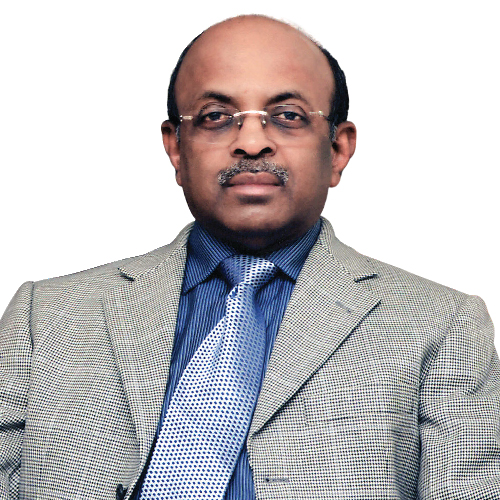 Holistically planned and uted treatment protocols laying thrust on prevention, early diagnosis and timely treatment will go a long way in reining in increasing heart disease cases, says Dr MG Pillai, Senior Interventional Cardiologist, Nanavati Super Speciality Hospital, Mumbai to Elets News Network (ENN)
What kind of clinical excellence and infrastructure facilities are available at Nanavati Super Speciality Hospital that makes it one of the best centres of cardiac care?

Over the years, the Heart Institute at Nanavati Super Speciality Hospital has achieved a niche reputation as a unique and dedicated cardiac care unit with a dedicated team of highly experienced and qualified doctors equipped to provide a diverse array of 24×7 interventional cardiac services, such as radial and femoral coronary angiography, angioplasty, peripheral and neurological interventions and paediatric interventions, as well as electrophysiological uation and Radiofrequency Ablation (RFA). In order to provide a perfect amalgamation of clinical excellence and aesthetic ambience, the department undertakes on a routine basis complex cardiac procedures, such as mitral valvuloplasty, permanent pacemaker implantation, cardiac resynchronisation procedures, automatic implantable cardioverter defibrillator (AICD), implantation and procedures for congenital ailments, such as coarctation of the aorta, stenting and patent ductus arteriosus (PDA) closure, atrial septal defect (ASD) closure and ventricular septal defect (VSD) closure.
What places the Nanavati Super Speciality Hospital cardiac centre on par with global cardiac institutes of world-class standards is its advanced portfolio of non-invasive and advanced diagnostic services including ambulatory blood pressure monitoring (ABPM), head-up table tilt (HUTT) test and coronary computed tomography angiography (CCTA), as well as nuclear scans for cardiology. Additionally, Nanavati Super Speciality Hospital has a well-established cardiothoracic and vascular surgery division specialising in coronary bypass surgery (CABG), valve replacement, valve repair, aortic root and aneurysm surgeries. One of the few hospitals in the country offering minimally invasive bypass treatment, majority of cardiac by pass surgeries in the hospital are performed as off-pump surgeries with an emphasis on total arterial revascularisation. This is complemented with a range of diagnostic and therapeutic options, such as endovascular revascularisation, arteriovenous (AV) fistula construction, deep vein thrombosis (DVT) treatment, peripheral bypass procedures and peripheral angioplasty, stenting anduse of drug eluting (long) balloons for below knee occlusions.
The hospital also has a fullyequipped catheterisation lab, equipped with Allura Xper FD 10 System, a first-of-its-kind installation in Mumbai. The machine boasts of excellent features, such as a big screen interface (LED 56), swing camera and close reduction. The camera has a swing feature, wherein it captures one to six images automatically in various standard views on screen without a change in table position. This catheterisation table has additional features, such as rotational angiography, stent boost and online fractional flow reserve (FFR). The hospital has in-house rotablation device and intravascular ultrasound (IVUS) uation set-up for complex angioplasties needing debulking using rotablation and strategising the complexity of coronary artery blocks and appropriate management strategies. There is a dedicated intensive cardiac care unit (ICCU) adjacent to the catheterisation lab and cardiac operation theatre (OT) which is fully capable of handling all kinds of cardiac emergencies.
Do you see increased penetration of advanced and next-generation cardiac and diagnostic devices in areas other than metropolitan cities, especially in the light of increased focus on tier-I and tier-II cities?
The need to provide housing to a large section of the population has led to the rise of tier I and tier-II cities on the peripheries of big metropolitan cities, such as Mumbai and Delhi. However, with rise in income levels, fast food culture compounded with lack of physical activity and lower awareness levels, people in smaller towns and cities are also becoming alarmingly susceptible to cardiac problems. Taking note of these rising exigencies, the government isintroducing coronary intervention programmes in small towns with a thrust on research and cutting-edge technology parameters. Advanced coronary diagnostic techniques have been introduced in tier-I and tier-II cities and large private and public sector hospitals operating in metro cities are being encouraged to open cardiac units in these areas. The private sector has also been roped in with healthcare solution providers, equipment manufacturers and pharma companies contributing to building new age cardiac facilities with state-of-the-art equipment aimed at providing affordable heart care treatment. Next-generation cardiac and diagnostic treatment protocols in small cities and semi-urban areas have undergone a paradigm shift and evolved to cater to a diverse section of the population inhabiting small towns and cities.
Key Takeaways – Nanavati Super Speciality Hospital, Mumbai
Advanced portfolio of non-invasive & diagnostic services
Well-established cardiothoracic & vascular surgery division
Offers minimally invasive bypass treatment
A fully equipped cath lab
In-house rotablation device & IVUS uation set-up for complex angioplasties
Dedicated ICCU fully capable of handling all kinds of cardiac emergencies
Looking at the growing menace of diseases due to lifestyle disorder, please throw light on what kind of cardiac diseases are frequently reported by Indians? How many cardiac procedures are conducted at Nanavati Super Speciality Hospital?
In the 70s and 80s, as a young resident doctor I observed that people were increasingly diagnosed with rheumatic heart disease and valve problems. There were also many cases of congenital heart disease. Over the years, there has been a gradual decrease in the number of patients diagnosed with congenital heart disease and a decline in rheumatic heart disease. This is on account of the aggressive rheumatic prophylaxis treatment implemented in tandem with the prescribed guidelines of the Cardiological Society of India and Association of Physicians of India. In the interceding years, improvements in environmental cleanliness, overall improvement in society and adherence to clean habits have reduced incidences of rheumatic heart disease. In contemporary times, there are increasing occurrences of coronary heart diseases and acquired muscular diseases, as we are becoming more susceptible to viral infections of the heart and resultant heart failure.
However, the greatest challenge facing the modern cardiac fraternity is the growing onslaught of ischaemic heart diseases and sudden heart attacks, which were uncommon in the 60s, 70s and 80s and in those below the age of 45. In the decades of 70s and 80s, medical professionals would advise people to undergo a comprehensive health uation for heart disease prognosis in their mid-40s. Today, we get patients as young as 20 to 25 years with chest pain and acute heart attack. Overstretched working hours, stress-laden lifestyles and corporate pressure to perform for deriving maximum results are exerting tremendous pressure on young professionals. This problem needs to be addressed immediately by the society and corporates. Overindulgence of junk food, sedentary lifestyle, irregular sleeping habits, consumption of alcohol and tobacco abuse along with poor lifestyle habits can be cited as trigger points for increasing incidences of heart diseases.
Since many years, Nanavati Super Speciality Hospital has been one of the leading cardiac interventional centres in the city of Mumbai. On an average, we perform around 300 to 350 heart procedures every month. Out of these, around 100 cases are of angioplasty and 30 percent of the cases comprise acute heart attacks. We also undertake active paediatric interventional procedures for paediatric cases of any age from day one onwards which form about 8 to 10 per cent of the reported cases. The paediatric section of the hospital works in close association with the Department of Cardiology. We also have an active arrhythmia treatment programme, which involves advanced pacemakers, defibrillations and resynchronised therapies for heart failure cases.
In 2015, a 24/7 accident and emergency (A&E) care centre was inaugurated at Nanavati Super Specialty Hospital. Please explain in detail the key objectives and features of this centre. How far have you succeeded in meeting cardiac-related challenges during emergencies?
The Accident & Emergency Centre at Nanavati Super Speciality Hospital has been set up as a highly specialised unit to cater to diverse trauma casesin a real-time environment on a 24×7 basis. The thin line of survival between life and death is defined by the short span of three hours or less, known as Golden Hour in medical parlance, within which timely diagnosis and early start of medical treatment for trauma injuries can increase survival chances dramatically. The objective of the centre is to reduce the turnaround time for diagnosis and treatment for trauma patients, including emergency heart attack and cardiac arrest cases in which waste of critical seconds can be potentially fatal.
The unit is equipped with dedicated beds and qualified healthcare professionals endowed with the necessary prerequisites to deal with all kind of emergencies. Spread over 3,000 sq. feet, the centre is strategically located on the ground floor of the hospital, facilitating the easy transfer of the patient from the ambulance to the unit. The centre operates a dedicated network of advanced life support (ALS) ambulances for transferring adult and paediatric patients within the Golden Hour.
Critical clinical services, such as computed tomography (CT) scan, ultrasound, magnetic resonance imaging (MRI), X-ray, blood bank, laboratories and emergency transportation services are located in proximity to the centre. The department is helmed round the clock by a team of super-speciality trauma personnel, cardiac units and rehabilitative groups manned by highly skilled technicians and nurses who are trained to provide quick time responses to reduce trauma and shock, diagnose the problem, start immediate treatment procedures and restore the patient to health.
What kind of workshops and communication campaigns are conducted to spread awareness on cardiac-related issues both in private andpublic sector?
The hospital conducts regular workshops and educational programmes every fortnight involving local general practitioners to educate them on modern treatment methods and strategies. These sessions broadly train medical professionals how to tackle acute cardiac emergencies, and steps to be taken in case of a cardiac arrest and acute heart attack. Nanavati Super Speciality Hospital has initiated talks with public organisations that have signed up with the super-speciality player to start health education programmes for the layman and employees of corporate organisations.
Please recommend measures that need to be undertaken to close the gap between rural and urban spaces in terms of quality care, technology, clinical excellence and infrastructure.
Heart diseases, which were hitherto considered an urban phenomenon, have spurted into rural areas. Higher synergy and closer cooperation between different stakeholders in the treatment chain, such as pharmacology companies, government health departments and medical institutions, such as hospitals, are the need of the hour. Modern clinical facilities and trained medical personnel should be deployed in remotely located rural health centres to tackle rising coronary exigencies. Greater emphasis needs to be placed on elevating the existing primordial healthcare model in rural areas to superior tertiary and quaternary treatment model to tackle emerging cardiac challenges. Rather than having a piecemeal overview of the existential threat of heart disease, holistically planned and uted treatment protocols laying thrust on prevention, early diagnosis and timely treatment will go a long way in reining in increasing heart disease cases.

Follow and connect with us on Facebook, Twitter, LinkedIn, Elets video