AIMED is hopeful that when the regulatory framework comes up it can utilise the ICMED certification as an alternative to Regulatory Factory Inspections, says Rajiv Nath, Forum Coordinator, AIMED in an exclusive interview to Elets News Network (ENN)

The Association of Indian Medical Device Industry (AIMED) has taken up a number of initiatives to encourage domestic manufacturing in India.
The three most recent achievements of the AIMED are:
Tax & Duties

Manufacturers will invest only if businesses they invest in can be viable. With the Department of Revenue, we have taken up the issue of correction of inverted duty structure with the support of Indian Tariff Commission, DOP, Department of Industrial Policy & Promotion (DIPP) & the Ministry of Health & Family Welfare (MOHFW) whereby earlier the import duty on medical devices was mostly 5 per cent of the basic duty and in some case 0 per cent. There has been increase with effect from 19 January 2016 to 7.5 per cent of basic duty for 67 ITC Categories of Medical Devices and we are requesting similar imposition for the balance 19 Categories of Medical Devices. Similarly, the special additional duty of 4 per cent to enable balancing with sales tax (value-added tax (VAT)) has been re-imposed for the above stated 67 medical devices and we are requesting them to be extended for the balance medical devices. Earlier the cost of manufacturing made Indian medical devices noncompetitive, as the peak rates of duty of 10 per cent of basic duty and 16 per cent of excise duty are usually applicable on raw materials.
From 19th January, the basic duty on inputs, such as raw materials and components to manufacture these 90.18, 90.19, 90.20, 90.21 & 90.22 Category of Medical Devices has been reduced to 2.5 per cent on the actual user condition. We are requesting this facility to be extended to medical devices covered under 30.06, 38.22 & 90.27, so that these could also be produced in India profitably.
We are requesting the medical community to bear with this incremental cost increase, as its a bitter pill in the short term to ensure long term benefits for India to be self-dependent in the production of medical devices and local competition will bring down the prices.
Regulations
There is a lack of regulations and an incorrect regulatory law of drugs is being applied to medical devices, which are discouraging investment in medical devices. We have been in a dialogue with MOHFW (with the support of Department of Commerce & Department of Pharmaceuticals) for a revised regulatory framework for medical devices by the Ministry of Health under a proposed IHPRA Indian Healthcare Products Regulatory Authority built around self-certification compliance according to the best international regulatory practice and independent of drugs. We need minimum government and maximum governance, a separate law book, and a separate rule book than Drugs & Cosmetics (D&C) ACT with third-party certification. The ministry has now conceded and the drug rules are being amended to have a separate set of rules to regulate notified medical devices, and there is now an ongoing consultation with the stakeholders for ensuring these changes. Thereafter a New Medical Device Bill 2016 is under drafting by the MOHFW. The proposed regulatory framework will not only ensure patient safety, but also aim to inculcate confidence in Indian medical devices amongst the public.
For the short term, in order to ensure the ease of doing business, the following actions have been taken by the MOHFW and Central Drugs Standard Control Organization (CDSCO) for the 23 medical devices that were being regulated as drugs:
Key Takeaways
Lack of regulations
Application of an incorrect regulatory law
Ensure minimum government & maximum governance
Need to have a separate law book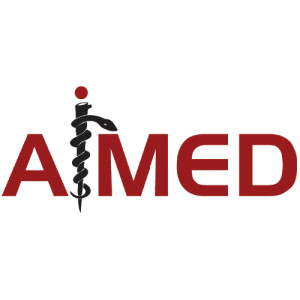 On March 29, the draft notifications to amend Rule 76 and Schedule MIII to delink medical devices from pharmaceutical-type regulation were issued to define the quality management system requirements. This is based on the International Organization for Standardization (ISO) 13485 standard and will be a big relief to the existing manufacturers who had been arbitrarily inspected so far according to the Schedule M for pharmaceuticals.
A letter was issued by the Drug Controller General of India (DCGI) for doing away with No Objection Certificate (NOC) from Port ADC for export shipments destined to the Global Harmonization Task Force (GHTF) countries to avoid delays of exports, as these countries already have robust import regulations to protect their citizens.
A letter was issued by the DCGI for extending the validity of Free Sales Certificate (FSC) of devices notified as drugs from two years till the validity of the manufacturing licence to help exporters.
Indian Certification of Medical Devices (ICMED) Scheme
Meanwhile, in the absence of regulations, the Quality Council of India (QCI) has launched a voluntary certification scheme for the Indian medical device manufacturers. The Indian Certification of Medical Devices (ICMED) Scheme is the first home-developed international class certification scheme for the medical devices in the country and is an initiative of the QCI in collaboration with the AIMED and the National Accreditation Board for Certification Bodies (NABCB). ICMED is aimed at enhancing patient safety to provide enhanced consumer protection, along with the much-needed product credentials, to manufacturers for instilling confidence among buyers and users.
The certification scheme was launched on 15th March 2016 and has presently two options for certification that include ICMED 9000 Certification (ISO 9001 plus additional requirements) and ICMED 13485 (ISO 13485 Plus additional requirements). A third level, which would additionally prescribe medical device specifications developed by the National Health Systems Resource Centre (NHSRC) of the MOHFW is still under development and would be launched later.
Currently, there is no India specific official quality assurance system, due to which Indian medical device manufacturers encounter loss of competitiveness to foreign companies, while consumers end up paying extra premium with no concomitant benefits. In such a scenario, ICMED fills a big regulatory void. The certification under the ICMED scheme done by an independent third-party mechanism shall not only lend credibility to medical device manufacturing processes, but it will also help in ensuring quality of products. We are hopeful that when the regulatory framework comes up, it can utilise the ICMED certification as an alternative to Regulatory Factory Inspections.
Follow and connect with us on Facebook, Twitter, LinkedIn, Elets video