Dr Nishita Rai, utive Director, HITLAB, New York talks to Romiya Das of EIets News Network (ENN) about the innovative ideas developed for mobile platforms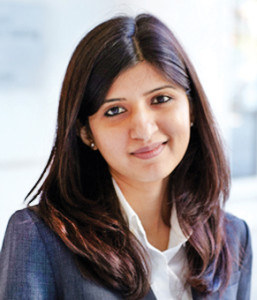 What is your opinion on the emerging mHealth market in India vis-a-vis global market?

The Indian healthcare system seems extremely open to innovation and change. The opportunity to positively impact access, affordability, and quality in the Indian ecosystem has never been greater. The future of healthcare in India is going to be through mobile phones wherein people will have handheld clinics. This will not only revolutionise the healthcare system, but also benefit people with better services.
In India, to help mHealth become a front runner, the government has designed constructive policies and adopted mHealth programmes to improve healthcare services. These programmes focus on healthcare emergency response, prevention and control services, and awareness programs on HIV, TB, and maternal and parental care.
In global markets or developed nations, eHealth services are driven by desktop or laptops. The widespread availability of internet landlines has slowed down the growth of mHealth in developed countries.
How will mobile healthcare be a game changer in Indian healthcare industry?
Mobile healthcare has already started spreading its wings in India. Approximately, 14 million mobile phones are sold every year in India. With support networks from telecom companies in 3G and 4G, people are able to access information on mobile. Previously, affordability and access to healthcare were major challenges. mHealth programmes are changing this paradigm day by day. Mobile phones enable doctors and government-supported health agencies to connect with the wider population and provide them with health care. Services like emergency care, maternal and parental care, and telemedicine are accessible to both rural and urban sectors in India. Innovators are developing creative ideas on mobile platforms to deliver quality and affordable healthcare. mHealth has tremendous potential to fill gaps in the system by providing services at a much more affordable cost and better quality.
How are the mobility devices aiding remote healthcare monitoring?
Thousands of tracking devices are available today at lower costs that are easily implemented. The fact that lives can be saved and costs can be lowered is no longer debatable. It has come down to the ability of management teams to identify, negotiate price, and implement these technologies in order to save lives and improve the quality of healthcare.
Can you elaborate on the projects undertaken to improve healthcare across the globe?
HITLABs research and teachings over the past 15 years have spanned from Washington Heights in New York City to Ghana to New Delhi and has included over 25 therapeutic areas, 500 studies, and 5000 students, resulting in more than 100 peer-review publications and presentations. Our work has encompassed everything from developing algorithms that predict falls to testing devices that can detect heart attacks to uating whether national health voicemail services can reduce infant mortality.
What are your current operations in India and your expansion plans in the upcoming years?
HITLAB is developing an ecosystem of doctors, physicians, medical device companies, government agencies, non-profit organisations, startups, and individual researchers and innovators. This ecosystem will encourage the development of high quality healthcare innovations in the near future. We connect institutions and professors across India to nurture students on healthcare innovations, as this upcoming generations ideas will bring a rapid change in the healthcare sector. As a grant-funded institution, much of HITLABs expansion plans hinge upon the vision and generosity of our donors.

Follow and connect with us on Facebook, Twitter, LinkedIn, Elets video