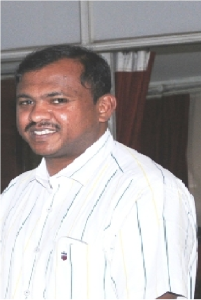 To overcome the shortage of MBBS doctors and specialists in Naxal-affected areas of Chhattisgarh, the Health Department has decided to go digital and facilitate the people with ease. This will help people avail better health services and benefits of the government schemes at the nearby Primary Health Centres (PHCs), Community Health Centres (CHCs) and district hospitals. Along with this, Telemedicine project is also underway, which will connect all PHCs, CSCs and district hospitals with the State Health Centre, Raipur.
With the help of National Informatics Centre (NIC), the digitisation of Sanjeevni scheme has already begun. The scheme was launched to provide cashless treatment at private hospitals to the patients living below the poverty line. A senior official in the department confirmed that Chhattisgarh Health Department is keeping along the Prime Minister's Digital India initiative. Taking a cue from the ambitious scheme, the Health Department has started tablet-based reporting system for collection of health-related data of mothers and their infants.

Director of Health Services in Chhattisgarh R Prasanna told Elets News Network (ENN), "This will help improve the health services in the Naxal-affected areas of the State, mainly in tribal-dominated Bastar division. We will offer online facilities to improve the efficiency of the department. The online system is aims to generate health awareness, improve healthcare and ensure transfer of incentives directly into the bank accounts of beneficiaries, which will also lessen the possibility of corruption at any stage.â€
Recently, during the monsoon session of the State Assembly, Health Minister Ajay Chandrakar had revealed that 155 Community Health Centres and 790 Primary Health Centres are operational in the State. These health centres have shortage of 1,047 doctors, 1,336 nursing staff, 207 laboratory technicians and 202 pharmacists.
As the digital exercise starts, people can approach their nearby CHCs, PHCs and district hospitals for treatment or to get consultation from senior doctors and experts. Along with this, the digital facility would connect cancer and heart patients to the specialists through video conferencing across the world to give them a new lease of life.
"Under the initiative, availability of medicine stocks at different hospitals, vacant posts of doctors across the State, number of patients admitted in the hospitals, any special case treated and similar other pertinent information would be updated on day-to-day basis. The government officials, heads of the departments and citizens would be able to access the information,†Prasanna concluded.
The digitisation pragramme would initially cover the rural areas followed by cities.

Follow and connect with us on Facebook, Twitter, LinkedIn, Elets video