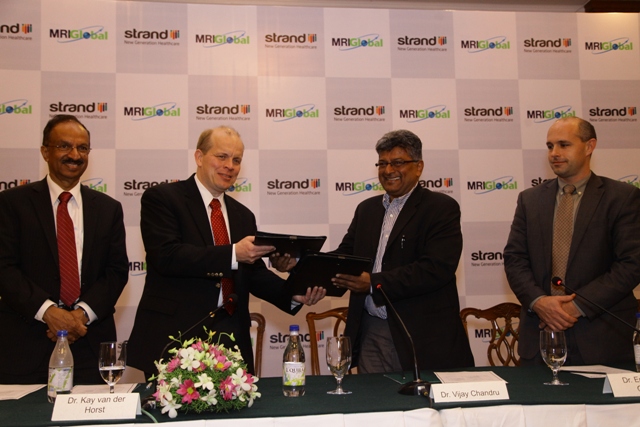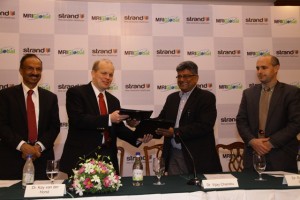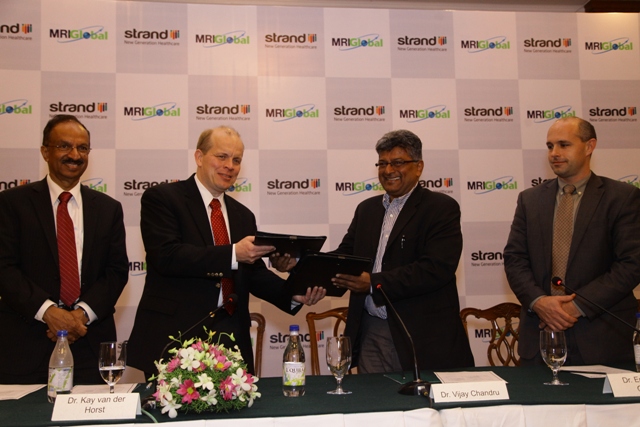 A recent report by the National Institute of Allergy and Infectious Diseases revealed that infectious diseases kill more people worldwide than any other single cause. According to the Centre for Disease Control and Prevention, infectious diseases are a continuing danger. Even though some diseases have been effectively controlled with the help of modern technology, there are new disease epidemics —such as SARS, Ebola, and the West Nile virus infection that are constantly appearing and pose a serious threat to public health. India is home to a large number of patients that suffer from Chikungunya, dengue fever, typhoid, and other deadly infectious diseases spread by vectors. Unfortunately, the current healthcare system in India does not rely on accurate and timely diagnosis before an antibiotic is prescribed. The diagnostic tests are prescribed one at a time based on trial and error which could unreasonably delay the diagnosis and proper treatment. Infectious diseases also require rapid turnaround time to rule-in or rule-out options within 24 to 48 hours. At present, there is no single test that can diagnose most of the common infections.
To address this challenge in accurate and rapid diagnosis of infectious diseases, Strand Life Sciences, a global leader in personalized medicine genetic testing for oncology and other diseases, headquartered in Bangalore, entered into a partnership with MRIGlobal, an independent non-profit organization headquartered at Kansas City, MO and performing contract research for government and industry.

This partnership is an important step in the right direction towards enabling a focussed area of development and validation of tests for infectious disease diagnosis. Strand with its world class capabilities and expertise in bioinformatics, and MRIGlobal with its leadership in disease surveillance, and detection of bio threat agents will work towards successfully co-developing complex and high-end diagnostics.
At a global level, Strand and MRIGlobal will conduct joint R&D to integrate Strand SmartLab, which delivers NGS based diagnostic lab and informatics solutions for oncology and other diseases, with MRIGlobal's Mobile Labs, which are deployed in resource-limited environments, to enable rapid disease diagnosis.
As part of the vision laid out in the partnership, Strand and MRIGlobal will bring together respective capabilities in biopharmaceutical clinical trials to co-develop companion diagnostics for drugs in cancer and other diseases. Strand will lead the genomic biomarker discovery, patient stratification strategy, companion diagnostic test design, bioinformatics data analysis/interpretation aspects of the project, while MRIGlobal will perform independent validation of assays in their own lab in US, and help secure FDA approval for such co-developed diagnostic tests.
"It gives us great pleasure to partner with Strand Life Sciences, a pioneer in bioinformatics and personalized medicine. With the rise in non-communicable diseases incidence and the emergence of new communicable diseases worldwide, it is imperative that we constantly innovate and develop diagnostic capabilities that will enable rapid detection and treatment of these diseases. We believe this collaboration will help us foster innovation and encourage in-depth research in the healthcare space to provide faster responses during disease outbreaks and better care for patients with cancer and other diseases,†said Dr. Eric Van Gieson, Senior Director of Biosurveillance and Diagnostics Programs, MRIGlobal.
Talking about this partnership, Dr Vijay Chandru, Chairman & CEO, Strand Life Sciences said, "MRI Global has a distinguished record of high quality work in the field of diagnostics particularly in the field of communicable diseases where they have been the gateway for some of the most advanced technologies in dealing with point-of-care diagnostics as well as in situ rapid response to epidemics with mobile labs. In partnering with MRI Global, Strand Life Sciences will strengthen its activities in oncology related genomics and companion diagnostics for targeted therapies. In addition, Strand will enter into the communicable diseases arena as a validation hub for new technologies including point-of-care devices, with an experienced global partner and this can add great value to public health initiatives in India.

Follow and connect with us on Facebook, Twitter, LinkedIn, Elets video