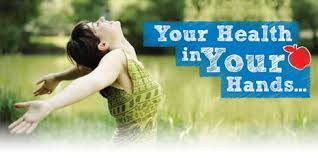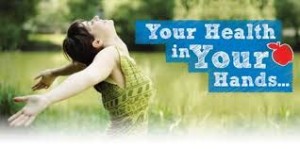 The Centre now plans to provide intra-uterine contraceptive device (IUCD) insertion services at the health sub-centres. The IUCD insertion facilities will be provided at the sub-centres on fixed days and free of cost.
The decision will help adolescent mothers , who are married young and bear children at an early age. They lack awareness and access to contraception and are at the highest risk of maternal mortality and morbidity.
Under Indias re-positioned family planning strategy, the focus is on spacing of children for a healthy family rather than sterilization. Under the new strategy, the Ministry of Health and Family Welfare has made elaborate plans to equip the health sub-centres for IUCD insertion services.
We want to reach out to women in their own spaces so that they do not have to travel to a Primary Health Centre to access such a service. The health sub-centre need to open up and offer IUCD facilities to women so that they can plan families by spacing their children, Anuradha Gupta, Mission Director, National Rural Health Mission (NRHM) said here to mark the World Population Day.
India has over 1.50 lakh sub-centres " the most peripheral and first contact point between the primary health care system and the community " and close to 2 lakh auxiliary nurse midwives (ANMs). One sub centre covers a population of approximately 3,000 in hilly / tribal / difficult areas and approximately 5,000 in the plains.
The sub-centres are provided with basic drugs for minor ailments needed for taking care of essential health needs of men, women and children.
The Accredited Social Health Activists (ASHAs) are already distributing oral contraceptive tablets, e-pills and condoms at the door steps but with the government focussing more on spacing of children rather than sterilisation which is a permanent method, young women can now get IUCDs " a temporary method " inserted at a health sub centre. India now provides two kinds of IUCDs, one for five years and another for 10 years, both removable as and when required. As of now, the government provides post-partum IUCD facilities at all delivery points with a high case load, where IUCD can be inserted within 48 hours after delivery. Over 1.25 crore women deliver in public health facilities every year and provides a window of opportunity to the government, Ms Gupta said.
The Ministry has recruited counsellors at Medical Colleges to counsel young mothers on the need for spacing children and planning families.
The medical colleges are being targeted because the highest load of deliveries is there. This will be followed by District and Sub-Divisional Hospitals. We have already inserted 1.5 lakh PP- IUCDs last year, Ms Gupta said.
So far, 1,333 counsellors have been recruited on contractual basis and the number is to employ 16,000 in the next three years.

Follow and connect with us on Facebook, Twitter, LinkedIn, Elets video