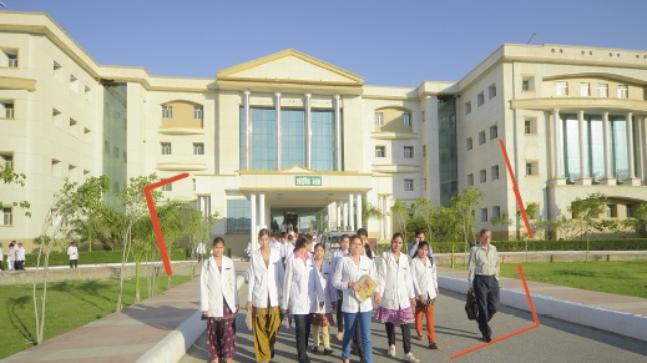 Dr K K Aggarwal gives a roadmap of medical education in India
Dr K K Aggarwal, MD,Padmashri & Dr B C Roy National Awardee, Sr Physician & Cardiologist, Board of Medical Education Moolchand Medcity, President Heart Care Foundation of India, Chairman Ethics Committee Delhi Medical Council & National Vice President Elect Indian Medical Association
There have been a lot of discussions happening on the issue of poor Government control over the accreditation process of medical colleges.What are your thoughts on this. How do you think the situation can be improved?
I feel there should be a centralised entrance exam. NEERT should be implemented in its spirit. The accreditation process should be independent with no government control.
What are the strategies one should adopt in a medical college to keep up the curriculum updated as per requirement?
I think medical teaching should have a uniform curriculum. Standard talks should be made available on the Net and should be updated in every three months. Best of the teachers uniform talks also should be there on the Net. Besides all skill workshops videos should also be uploaded. To make the curriculum be matched with the present day requirement every college should have skill based simulation equipment.
In doing so, what are the challenges one can face and how to overcome them?
We need to make medical education more transparent. Can introduce other concepts in the MBBS course too.Medical colleges should share cost for Web based education, skilled based equipment should be shared within the same state. Medical college students should be posted in other colleges to cover for best skill training.
The Indian hospitals are under-manned and we face challenges of lack of skilled medical and para-medical staffs in the country. To combat the problem what are the steps a medical college can take?What are your suggestions?Most doctors after passing the course do not get a placement and either tend to run away to other countries or look for a post-graduation. Post Graduation (PG) in family medicine should be automatic for those who do not get admission in a specialty branch.Every district must have two years post-graduation in family medicine and MD in family medicine should be compulsory for every government job and should be able to do it simultaneously with the job. A trained family physician should be able to treat 80 percent of the ailments.
It is said that, though we have the largest number of medical colleges (nearly 350), still quality healthcare or say healthcareis not accessible to us. How to rectify the situation?
We still are deficient in number of doctors and nurses in the country. Also medical colleges are not uniformly located in the country. Every district must have a medical or nursing college.
How do you think Medical Council of India is acting on improving the scenario?
There has been no elected council in the last few years and has been managed by board of governors appointed by the government. In the coming months new council is being instituted and hopefully things will become more transparent.

Follow and connect with us on Facebook, Twitter, LinkedIn, Elets video