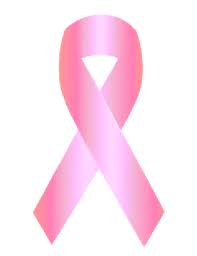 Narayana Health (Narayana Hrudayalaya), one of the leading and fastest growing multi-speciality healthcare chains in India has introduced Day Care Breast Surgery in Narayana Multispeciality Hospital in Bangalore. Understanding the emotional, physical and financial stress that a woman undergoes, this service has been introduced. The Day care/ One-night/ Outpatient/ Ambulatory breast surgery centre manages the patients expectations at the beginning of the pathway through good pre-operative assessment and clear communication to the patient and her family about the surgical techniques, admissions and discharge criteria and post-operative care at home. The Day Care surgery uses the modern surgical techniques to ensure that the patient heals faster and is discharged the same day or within 24 hours of the surgery.
· Breast cancer in India has increased by 15% in last decade
· Number of young patients in India is 10-15%

· 25-30 new breast cancer cases are detected every month
· Breast cancer is 90% curable in stage 1, and 80% in stage 2
· 1,00,000-1 ,25,000 new breast cancer cases in India every year
The Day Care surgery delivers the same high quality care as given to conventional surgery patients and is economical as well. Internationally, it is an accepted method of treatment, but in India the concept is relatively new. All day care surgical patients come early in the morning and after the surgery is performed the patient is discharged on the same day. The procedure and aftercare is explained in detail to the patient prior to being discharged.
Dr. Archana Shetty, Consultant Oncoplastic breast surgeon, Narayana Health, Bangalore explained, With the increasing requirement for Breast Surgeries, the Day Care breast surgery service will be a boon and will aid to benefit many more patients. It is envisaged that with the advancing clinical practices, the day care will become the norm and more patients are at Home in time for tea post their surgery.
Dr. Mark Skues, President Elect, British Association of Day Surgery endorsed the day care, Im very pleased to be endorsing a concept like this especially in India. The center is a fabulous piece of work that ticks every box with the promulgated ethos of the planned pathway and evidence based care that not only improves quality, but also the efficiency of care.
Breast cancer is set to overtake Cervical Cancer by 2020 as it is envisaged to be the most common cancer in women. In the last four years in UK, it has been proved that even the major breast surgery can be performed safely as a day care or one night stay.
Follow and connect with us on Facebook, Twitter, LinkedIn, Elets video