Johnson Medical, Sweden announces JV with Trivitron Healthcare

Trivitron Healthcare, one of the largest medicaltechnology solution providers of Indian origin hasrecently announced its alliance with Johnson Medical,Sweden to manufacture high end and mobile modularOTs and Pendants. Through this tie up, JohnsonMedical will manufacture Modular OTs and Pendantsby setting up its manufacturing facility in Trivitron
Medical Technology Park.

Johnson Medical, Sweden is one of the leadingglobal medical solution providers specialising inOperating Room Solutions which includes of MedicalGas Piping, Sterile Operating Rooms, Heat Ventilationand Air Conditioning and other services.
Trivitron has set up South Asias first TrivitronMedical Technology Park to manufacture MT productsof highest standards in a cost effective manner in Indiafor India and emerging markets of the world.
According to Dr. G. S. K. Velu, Managing Director,Trivitron Group of Companies, With Johnson Medical wefound an ideal partner and this joint venture offers an excellentstrategic fit and further strengthens Trivitrons commitment toprovide cost effective MT solutions to healthcare providers inIndia and emerging markets of the world.
Further to that, Englam Yeo, Managing Director, JohnsonMedical, Singapore Office said, We have identified Trivitronwhich has created a first-of-its-kind, world class medicaltechnology park in Chennai, India. This will be the first facilityin India for the manufacturing of the most advanced modularOperation Theatres, Mobile OTs and Pendants and productionof the same is expected to commence by the end of 2010.
QED Pharmaceutical picks SAS Clinical Data Integration to helpclients implement CDISC standards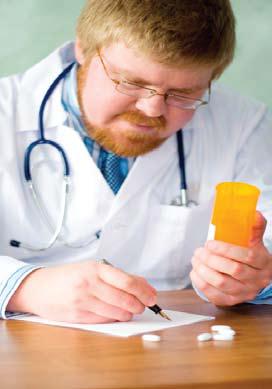 SAS, the leader in businessanalytics software and services,has announced that QEDPharmaceutical Services haslicensed SAS® Clinical DataIntegration to enable its drugdevelopment clients to moreeasily form partnerships with keybiopharmaceutical companies.The win at QED, a global contractresearch organisation (CRO) withoffices in India and the UnitedStates, continues the strongmarket momentum for SASClinical Data Integration.SAS, the leader in businessanalytics software and services,offers a comprehensive portfolioof life sciences softwaresolutions for pharmaceutical,
biotechnology and medical devicecompanies.
The availability of SASClinical Data Integration hasmade it possible for QED toefficiently implement complexdata standards such as theCDISC standards. The overallvalue created by SAS ClinicalData Integration to both QEDas a service company and ourclients by making them attractivepartners and ensuring regulatorycompliance is tremendous, saidDr Ramana Kuchibhatla, QED founder.
According to Sudipta K Sen,Regional Director South-EastAsia, CEO & MD SAS India, Thenew deployment strengthens ourcommitment as a partner to helporganisations in taking accuratedecisions and to create an impacton their business goals.
Siemens Launches SIERRA Dose Reduction Initiative inComputed Tomography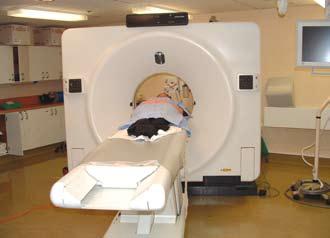 In a continual commitment to patient care andradiation reduction in computed tomography (CT),Siemens Healthcare has launched SIERRA (SiemensRadiation Reduction Alliance) and has established anexpert panel to advance the cause of dose reduction in CT.The new Low Dose Expert Panel includes 15 specialists inradiology, cardiology and physics, who are internationallyrecognized for their publications on the subject of CTdose.
The panels objective is to generate proposals for howmanufacturers may continue to develop their technologyand to help users better adapt their procedures in order tobring about further dose reduction in CT.
Our aim as a leading innovator inthe field of computed tomography is toreduce radiation exposure for all typicalCT examinations below 2 mSv, whichis as low as the average annual dosedue to naturally occurring backgroundradiation. We are committed todoing everything we can to help ourcustomers reduce doses in CT withoutcompromising the diagnostic qualityof the examination in any way, saidSami Atiya, PhD, CEO, ComputedTomography, Siemens Healthcare.
Excellent image quality is vital inCT, but it is also important to keepthe patients radiation exposure as lowas possible. Siemens Healthcare hasalready introduced measures to help itscustomers consistently achieve this goal.Now, Siemens wants to take on a moreactive role in this field and has conveneda panel of experts expressly to developnew ideas for dose reduction in CT.
Siemens will develop a lowdose educational program in closecollaboration with institutions. Trainersspecialising in dose reduction technologywill be available to work with customersto train personnel, optimise scanprotocols and implement dose reductionprocedures. Siemens intends to use thediscussions to spur the developmentof new features or CT scanners andtraining programs for its customers.

Follow and connect with us on Facebook, Twitter, LinkedIn, Elets video