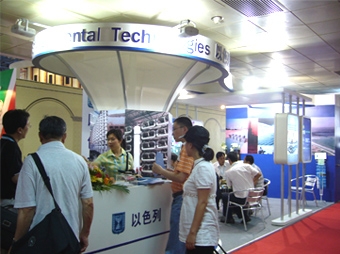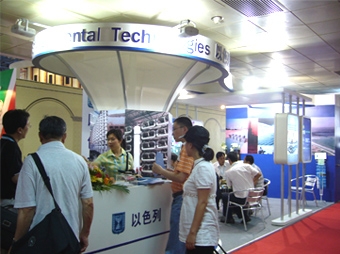 Infinity Group, an RMB fund pioneer and the leader in cross border China, RMB and dollar private equity platforms and technology M&As, announces that, in cooperation with the City of Harbin, it signed four framework agreements and one term sheet at a signing ceremony today at the Azrieli Center in Tel Aviv. An overall US$10 million will be invested in 10 Israeli technology companies with plans to expand to China. Most companies will receive US$1 million.
The ceremony was attended by a high level delegation visiting from Harbin, China, led by the city's mayor, the honorable Mr. Lin Duo. The Harbin delegation is in Israel this week to renew the friendship between Israel and Harbin. Mayor Lin and the delegation will meet Prime Minister Benjamin Netanyahu as well as engage in business talks with various Israeli businesses.
"Harbin has a long history with Israel, a country famous for its innovation. We are here this week to strengthen these ties through the establishment of various partnerships. The City of Harbin is supporting this effort in terms of financing, infrastructure and services," said Mayor Lin.
Amir Gal-Or, Infinity Group founder and managing partner said, "Today's initiative is the latest chapter in Israel's long-term friendship and partnership with the important city of Harbin, which exercises an open door policy for Israeli companies."
Gal-Or continued, "Infinity is well-known for its know-how, business channels in and outside of China, its global network and its determination to create a win-win situation for all involved. It is also well known that Infinity's involvement in an initiative is never only about the money, but also about providing a strategic added value. This time is no different. We are pleased to share that as part of the investment activity announced today our partners in the Harbin Municipal Government will provide the selected 10 companies with complimentary offices and facilities as well as tax benefits. They will also assist in business development and registration."
Following MOUs signed in August 2011, framework agreements were signed today with Israeli technology companies ROTEC, Sonarium Medical, Innovative Implant Solutions Ltd. (IIS) and BotanoCap. In addition, a final shareholders agreement was signed with Chinese electrical products company CODO and a term sheet was signed with Chinese company Feng'ao, a subsidiary of the BDH Group which focuses on the company's business opportunities "outside" of China: this particular investment is in line with Infinity's "China-out" strategy, which assists Chinese companies with an interest in building an international presence. A framework agreement, different from the one identified above and not part of the 10 Israeli company initiative, was also signed today with Yissum, the technology transfer company of the Hebrew University of Jerusalem. Yissum has granted more than 530 technology licenses in 47 years. Success stories include: long shelf life cherry tomatoes, Exelon for Alzheimer's disease and Doxil for Cancer.
Infinity Group and Harbin are now continuing its review of other Israeli companies for the aforementioned opportunity. Sectors of interest include: medical device, pharma and healthcare services, information technology, agritech, materials, as well as water and clean technology and energy.


Follow and connect with us on Facebook, Twitter, LinkedIn, Elets video