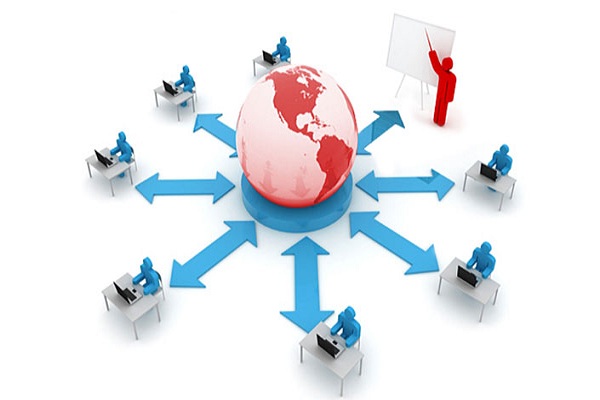 Prof. AK Agarwal  
Professor, School of Health Sciences
Prof. TK Jena    
Professor, School of Health Sciences
IGNOUDistance mode of education in health sector is a recent phenomenon. Worldwide people have tried to adapt the distance education philosophy to meet their need within the framework of their available resources. Developed nations like USA, Canada, Australia and UK started using this technology primarily for continuing education in health field and for paramedical training. Developing countries started using this tool primarily to bridge the existing gap in their health manpower need. Globally, Indira Gandhi National Open University (IGNOU) was first to use this technology in the core clinical field of medical education.IGNOU was created as a single mode university for providing education through distance mode.
IGNOU started programmes in nutrition through the school of Continuing Education. Later on, the School of Health Sciences (SOHS) was created in 1991 for launching academic programmes for various categories of health functionaries. SOHS launched a post basic B.Sc. Nursing programme in July 1994 for in service diploma-holder nurses having 3-5 years of professional experience. Thus, a need based training programme in India was started for nursing personnel on a scientific basis through collaborative efforts by Indian Nursing Council (INC) and Planning Commission. The second programme that the School developed with assistance from Ministry of Health and Family Welfare, GoI was a Post-Graduate Diploma in Maternal & Child Health (PGDMCH) for medical graduates that was launched in 1997. Since then several health programmes have been developed by IGNOU to meet the need of different target groups. Slowly various state open universities started offering the health programmes developed by IGNOU using the same programme package. Over last few years many universities have started health or health related programmes through distance education mode.Unique Features of the School of Health Sciences, IGNOU
Unlike the practice in distance education institutions, IGNOU has the medical and nursing professionals to design, develop, implement, monitor and uate the respective health programmes. This has ensured a better design and implementation strategy of health training through distance education mode, thus alienating the usual fear of quality compromise in practical components. Almost all the health programmes have more than 50% credits in practical component. Besides the term-end theory papers, all the programmes have term-end practical examination that involves external examiners.
The medical faculty has pioneered in starting innovative medical programmes in the field of both medicine and surgery. With a departure from the conventional system, various combination of courses are developed as per the felt need of the developing countries. The hands-on-training is being provided by a three-tier system taking into consideration the diversity of availability of health infrastructure in the country. A quality monitoring mechanism has also been evolved to ensure the minimum requisite inputs at all levels.
Innovations
Skill training is an integral part of professional programmes specially those related to health. Though simulation technique, animal experimentation etc. provide an idea on skills but they are not helpful to deal in a real life situation unless the training system has an inbuilt component to give exposure in life situation. Hence, a three-tier hands-on-training model has been introduced by IGNOU, which not only provide flexibility in pace and place of learning but also ensures that after completion of the training process, a student can actually practice the skills with confidence in his own work environment. In addition, this three-tier system has integrated the pedagogy of skill learning and has ensured that the benefit of both group learning and one-to-one learning is given to the students.
The Model
The model describes the implementation of practical component in three steps at three levels. First, the tertiary level infrastructure (medical college) where the academicians could be involved as counselors to impart the second step of learning process. Second, the involvement of secondary level of health infrastructure (district hospital), where the subject specialists could help the students in repeatedly performing the skills and thus guide them in practicing the skills that are taught in tertiary level. Thirdly, the primary level health setup, where the student is performing his job. This could also be a clinic/health set up run by the student himself where the student tries to practice the learned skills without any supervision. In IGNOU parlance, these three levels are called as prorgramme study centre (PSC), skill development centre (SDC) and work place (WP) respectively. For administrative purpose, the programme study centers are linked up with the regional centres (RCs) which are a part of the IGNOU establishments.
A three-tier hands-on-training model has been introduced by IGNOU, which not only provides flexibility, but also ensures that a student can practice the skills with confidence.

Implementation Model
The strategy for surgical training has been similar to the above mentioned one followed for PGDMCH and PGDGM programme. As surgical skills involve more risks, it needs closer and step by step supervision. Hence, the pedagogy has been divided into seven steps: text reading, observing operative procedures, assisting in operation, performing with assistance, performing under guidance, performing independently with referral support, and performing independently. The objective has been to develop a mechanism to ensure acquisition of the above seven steps through distance education. This would not only envisage offering of any complicated hands-on-training through distant open learning system but also ensure a quality product that a distance education system dreams about.
Implementation of Practical Component in Programmes
The skills that the students need to learn under each course are listed in their programme guide. The skill training is divided into three parts i.e. training at PSC, training at SDC and training at work place. The students have to maintain record for each case as mentioned in their practical manual. For all the three places, the time division against each skill is also mentioned in the practical manual.
Teleconference
In the teleconferencing sessions, subject experts are invited to deal on various subject areas as marked for that session. While dealing with the theory component, principles/concepts dealt in different units are highlighted and the questions asked by the students are replied with the help of examples so that they could link them to practical activities. In the practical component, important clinical examination procedures are dealt with and attempts are made to deal with rare patients and where possible, show them live or get video clips. Discussions are also generated with the help of models or with the video clips of five to ten minutes on certain procedures. Attempts are also be made to make model case presentation, case discussion and simulate clinical rounds/ seminars. Most of the presentations follow the format of panel discussion or lecture demonstrations. Attempts are made to link the practical spells with the teleconference dates wherever feasible. This increases the participation of students.  Some of the teleconference sessions are also recorded so that students missing important sessions could go through these cassettes.
Monitoring
To ensure proper implementation of the programme monitoring is done at three levels. Feedback from the peripheral setups (skill development centres) are collected by the regional consultant who in turn send bi-monthly reports to programme coordinator. Feedback at state level is taken in the Regional Health Sciences Advisory Committee (RHSAC) meeting held one to twice a year. At the school level, feedback is collected directly from the students and counselors through proforma that are  incorporated in the programme guide. Time to time feedback is also collected in structured proformae from the Programme In-charge, Regional consultant, Regional centres. In addition, feedback is also collected in every 4-5 years while revising and updating the programmes. The regional health sciences advisory committee (RHSAC) is formed in every state which has the members from state health departments, Medical college having the PSC, Regional centre of IGNOU and the School of Health Sciences. As all the persons involved in the programme implementation meet together, the hurdles in implementation process are identified and the remedial measures are taken. This committee thus helps to streamline the implementation of practical component at all levels. The Regional Consultant is usually a retired medical person having a personal rapport at state level.  This helps to promote the health programmes in states and win the confidence of professional colleagues as well the state Governments. Health being a state subject the regional consultant's personal efforts makes significant impact on popularizing the programmes. The regional consultant by supervision to SDCs in the state ensures proper hands on training at peripheral level.
Name of University
Name of the Programme
Vardhman Mahaveer Kota Open University
Nutrition and Health Education, Food and Nutrition
Yashwantrao Chavan Maharashtra Open University
Swasthya mitra, Dai prashikshan, Massage, Anganwadi, Yoga, Medical Laboratory Technology, Opthalmic Technical Assistant
Madhya Pradesh Bhoj (Open) University
Dietetics and therapeutic Nutrition, Maternal and Child Health, Hospital and Health Management, Physiotherapy and Nutrition, Post Basic B.Sc. Nursing.
Dr.Babasaheb Ambedkar Open University
Child Care
Karnataka State  Open University
Nutrition and Health Education
Annamalai University
( under regular stream)
Tobacco control, adolescent health care, maternity and neonatal care, acupuncture, public health, medical cosmetology, ultrasonography, Diabetology, Family medicine, Accident and emergency care, echocardiography, Electrocardiography
Manipal Academy of Higher Education
Medical Laboratory Technology, Medical Imaging Technology, Health Information adminstration
University of Kerala

Adolescent and Paediatrics

Alagappa University
Child Care and Education
Bundelkhand University
Medical Laboratory Technology
Bhartiar University, Coimbatoo
Applied Psychology, Bioinformatics, Hospital and Health care Management
SNDT University, Mumbai
Nutrition
Utkal University
Dietetics and Nutrition
Fakir Mohan University
HIV and AIDs
SP Mahila Padmavati University, Tirupati
Medical Psychology, Family and Health Counselling
University of Madras Institute of Distance Education
Medicinal Plants

Conclusion    
Medical Faculty and Medical Schools all over the world still do not like the distance mode of education for education and training of medical students.  But with the availability of video conferencing, telemedicine, online counseling, three dimensional viewing of videos and e-models the basic training in medical education through distance education mode may not be that far.
It is time that the professionals all over the world take advantage of the communication technology to meet the health manpower training need of different countries, thus waging a war against the morbidity and mortality situations to usher into an era of healthy living – the first step for growth and prosperity of human kind.

Follow and connect with us on Facebook, Twitter, LinkedIn, Elets video