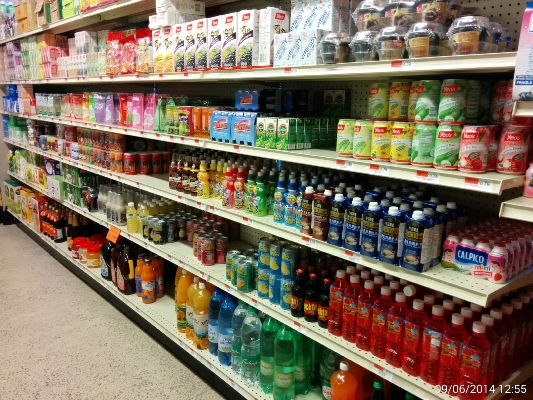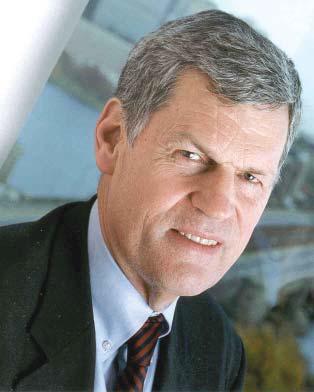 Recognized as worlds leading vendor of database and integration technologies for healthcare applications, Inter Systems Corporation has set itself as a class-apart in the global health IT industry. With an impressive product portfolio comprising Inter Systems CACH‰®, Ensemble® and Health Share, and the relatively recent introduction of Inter Systems DeepSee, the company is well poised to hold its leadership position in times to come.
In the sidelines of HIMSS AsiaPac 09 held in Kuala Lumpur, eHEALTH caught up with John McCormick, COO, InterSystems to get a full view of his companys philosophy and business strategy, and look into the future of health IT in Asia vis- -vis the world. Excerpts from the interview.
Take us through the journey ofInterSystems and how it became global leader in healthcare IT? 
InterSystems history can be traced from its growth overthe past three decades since its inception in 1978. Terry Ragon, CEO & Founder of InterSystems led the company through its early days and made it a reputed name in the global IT industry, especially, for healthcare" nearly 80% of our  business has always been from the healthcare sector.
We started off with the implementation of public domain standard database and application development technology, developed at MIT. Since it was a public domain standard, initially there were multiple implementers. In 1990, we did aconsolidation by acquiring other implementers that gave us the famous CACHE. Interestingly, it was a time when the whole world suddenly got interested in healthcare systems in general. We witnessed a terrific growth through our partners like GE Healthcare, iSoft and Siemens, who used our technology to develop advanced healthcare IT systems and applications. However, we were striving for more  recognition, since we always remained hidden behind our partners. About two years ago we acquired Trake Health and made it a part of InterSystems. Thats how we ensured a pretty big presence in the application side as well.
Is it that after acquiring Track Health your focus would shift more towards solutions?
Not at all. 75% of our business comes from our application partners. Hence, they have been a very important part of our past and will remain so in the future.Not only do we have the technology for healthcare, we also have access to all the solutions of our partners. Together, it gives us tremendous footprint in the healthcare. Thus, the last thing we would want to do is walk away from the technology and loose the support of our partners.
InterSystems Ensemble is regarded as one of the best integration platforms of the world. What has been the real success with Ensemble so far?
InterSystems most valuable product Ensemble is a high-performance software platform and advanced messaging engine that is used to develop and integrate mission-critical applications, leverage previous software investments through composite applications, and establish an enterprise service bus or SOA infrastructure. Ensemble-based projects are deployed in healthcare, commercial and government organizations worldwide to solve many  demanding HL7 integration problems  and as part of some of the worlds most visible initiatives to develop national electronic health records.
How do you think the newly released InterSystems DeepSee BI platform can value-add healthcare applications?
Deep See has a very high value-add business intelligence functionality when embedded in an application. It is incredibly useful, as it increases the value of all our partners applications.The goal of Deep See is to give our  partners the power to add superior BI capacity in their existing applications and help them make it more saleable to both new and existing customers.  Considering current environment, the possible space where one can make the most sales is among existing customers.
What form of market leadership has InterSystems acquired in the Asian region? What will be your comments on this? 
In terms of numbers and size I cant comment, but I can guarantee that ours is a product against which all other products are being compared. I think the Asian market is more comfortable with buying projects over products,especially from some of the big, powerful companies in Asia. Many of these companies build almost whatever they want, install them and run them for 5 years, and thereafter, replace them all over with new ones. But we need to understand that healthcare is different – if somebody puts in a fully patient-centric integrated hospital information system, it is once in a lifetime investment and one should not go through it again. For instance, we still have those partners and customers who were there with us since our inception in 1978.
What does a IT buyer need to understand about the difference between buying a product over a project? What are the challenges in this regard?
I guess it is easier to comprehend this once we get used to the idea that we have a product and that there is a cost of having it. To make the whole process work out, one has to appreciate that there will be ongoing expenses to support the application, whereas on our side, we have an ongoing obligation to stay close to the customer to make sure that he gets the advantage of new releases – because otherwise, he wont get the full benefit.
It is surely a challenge for us to educate the market that a project is quintessentially different from a product. But, the nice thing about the healthcare industry is that stakeholders share their experiences all over the world, so ignorance doesn't last long. Thus, when people start comparing, it doesn't take long to realize the benefits of buying products.
Products are usually perceived to be of low cost, but then turn out to have high cost in the long term. It is a true that whatever one spends to get to the first 90% of the results will be almost same for getting just the last 10% – since the last leg is most detailed. However, a customer, while buying the better of it all, doesnt understand thisin the beginning. Its understood only after one has used a product for a while and put in a couple of new releases into it.
Do you think the growth of health IT market in countries like India is primarily driven by inorganic factors such as medical tourism, rather than by organic factors like industry maturity or public policy interventions?
If somebody puts in a fully patient centric integrated hospital information system, it is once in a lifetime investment and one should not go through it again
I think one cannot possibly pinpoint the factors that have boosted the growth of health IT in countries like India. In the revenue model of all hospital chains in India, medical tourism is playing an important part. Already, there is a trickle- own effect and everybody wants to cash in on it. Consequently, the quality of hardware, software and medical facilities have improved over time. Numbers of corporate hospitals are coming up in Indian cities, many doctors have achieved star status and salaries of healthcare professionals have gone up exponentially. Medical tourism for sure is very important for a country like India as a few high priced patients in a hospital make a huge difference to an average person. Moreover, India has got a tremendous source of hardworking and brilliant people, and we need to take them out of traditional low-paid jobs. Overall, I think medical tourism along with several others factors have contributed to the growth of the health IT market.
What are your viewpoints about President Obamas multi-billion dollar program for healthcare IT modernisation in US?
If we remember, George Bush had earlier put up a program in which a doctor would be entitled for a slightly higher compensation from the government if he/she were using electronic medical records. In perspective, I think that program was actually pretty good. President Obama is definitely throwing a lot of money for transforming healthcare, but getting the doctors to actually adopt EMRs will be the biggest challenge and a crucial determinant of success.
The change in healthcare is brought through evolution, and not through revolution. I think too much of money thrown is a matter of concern. The argument, at least in the US media is that, if you use an EMR it means you are seeing fewer patients because it slows you down. The standard I would like to put on things if I can build an EMR would be the one which allows the doctor see more patients and which gives you a huge amount of adoptions. If it is efficient but has a high cost, people would still go for it as nobody wants to compromise on their personal time.
Has the recent economic downturn affected business revenues of InterSystems?

Under present scenario, its very difficult to predict the economy in the coming months. Thankfully, till now we haven't seen a drop and one of the reasons the downturn hasn't affected us till now is that 80% of our business is in healthcare and in the government sector. We have no debts and the company is in a good shape. This has resulted from our culture of doing quality business that contributes to the long-term recurring revenues, rather than focusing on short term profits.


Follow and connect with us on Facebook, Twitter, LinkedIn, Elets video