eHEALTH Presents 5th Annual Healthcare Technology Resource Guide

eHEALTH, Asia's first monthly magazine on the enterprise of healthcare, announces the release of 5th Annual Healthcare Technology Resource Guide in the month of October, 2013.
The Annual Healthcare Technology Resource Guide serves as a valuable source of information for Health IT product / service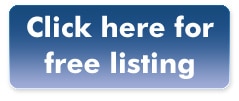 providers and end-users in healthcare technology space. Being the one-of-its-kind for the Indian healthcare market, this annual issue is a comprehensive compilation of latest products and solutions in Healthcare IT, Medical Technology and Hospitals, helping healthcare providers to keep abreast of latest technologies, while facilitating their purchase decisions and planning.
The October issue will bring an exclusive opportunity to Health IT & Medical Technology players and Hospitals to showcase their products / services and develop connections with decision makers and other stakeholders in the healthcare sector.
Key Formats of Listing in Annual Resource Guide 
You can feature your company by choosing any one of the following three listing opportunities:
BASIC:  It will be a free product matrix or list. It will include the company name under the respective category. Get listed on the Free Product Matrix 
ADVANCED: This will include the Company Name, Logo and Contact Details in a box. Price of advanced listing is INR 6,000. Get Advanced Category Coverage
PREMIUM: The Premium segment will include brand profile of the company with advertisement. Detailed company profile will include photograph of the representative, company logo, products and services, USP, target verticals, achievements, key people in the company, sales and after sales support details, and much else. Get Exclusive Coverage in Premium Category

Highlights of the Resource Guide
One year shelf-life
Wider reach among decision makers
Strong brand presence and strategic positioning
Maximum return on investment
Ultimate reference guide for healthcare providers for all their purchase decisions
Expected number of copies to be published: 50,000
Reach of the Annual Healthcare Technology Resource Guide expands:
Senior hospital administrators, business managers, CXOs, IT Heads, top doctors, and equipment vendors
Ministers, health secretaries, senior government officials of health
Important functionaries at funding agencies in health space
Healthcare consultants and experts
Vendors and suppliers of hospital materials, technologies, equipment and devices
IT vendors
Many others
About eHEALTH Magazine
eHEALTH is a premier monthly publication focusing on the latest and cutting-edge technology and innovations in healthcare. It offers three unique media platforms (viz. monthly print magazine, weekly e-Newsletters and a web portal) for delivering rich, relevant and up-to-date information for its readers and consumers spanning across the entire healthcare industry.
Contact us now to take advantage of the opportunity of being part of eHEALTH's Annual Healthcare Resource Guide for the month of October 2013.
Timeline
Editorial material timeline: 18th September, 2013
Ad material timeline: 20th September, 2013
For editorial queries, contact Monalisa,monalisa@elets.in, +91-8860651637
For advertising queries, contact Fahim Haque, fahim@elets.in, +91- 8860651632