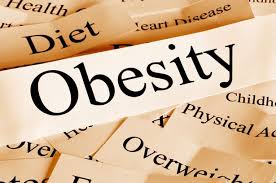 Through a newly developed technique, researchers have used Artificial intelligence (AI) technology to estimate obesity on earth.
 They have done it by scanning Google Maps images, even without identifying obese people.
The team is lead by the researchers from University of Washington, Seattle and downloaded about 150,000 high-resolution Google Maps images from four cities of the US for the purpose.
Data on adult obesity prevalence were obtained from the Centers for Disease Control (CDC) and Prevention's "500 Cities" project, said the study appeared in the journal JAMA Network Open.
The team then fed these images into a convolutional deep learning AI network. The process extracted features of the built environment – the distribution of buildings and green area.
"The extraction of built environment showed that physical characteristics of a neighbourhood (presence of parks, highways, green streets, crosswalks, diverse housing types) can be associated with variations in obesity prevalence across different neighborhoods," wrote the researchers.
Obesity has been linked to factors such as genetics, diet, physical activity and the environment.
The study stated that convolutional neural networks can be used to automate the extraction of features of the built environment from satellite images for studying health indicators.
"Understanding the association between specific features of the built environment and obesity prevalence can lead to structural changes that could encourage physical activity and decreases in obesity prevalence," added the researchers.
As per the research, by accessing the obesity rate could help city planners to develop more green areas to promote more physical activity.

Recommended from all portals