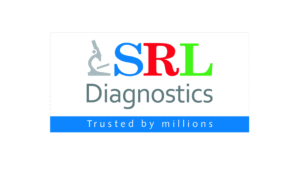 SRL Diagnostics has come out with yet another innovative solution to smoothen the diagnosis process. A new preventive customised health-check platform under the brand name 'SRL CARE', has been rolled out by the Diagnostics.
Bollywood actress Shilpa Shetty Kundra has been appointed brand ambassador by the company.
According to WHO, delays in diagnosis contribute to the 60 per cent of the glaring mortality rate of cancer, heart diseases and asthma cases in India.
This makes it crucial to shift nation's healthcare focus from the existing curative-oriented mindset to a preventive one.
Company will have a new range of comprehensive, customised full body check-up packages under SRL Care. The packages are a part of the company's initiatives to change the lives of people by showcasing the benefits of a preventive healthcare mindset.
Speaking on the occasion, Arindam Haldar, CEO, SRL Diagnostics said, "For over 23 years, SRL's purpose has remained focused on helping people on their path to better health in extraordinary ways.  This commitment means that we strive to bring up-to-date advances in technology along with highly trained staff and customer-centric services."
"However, as leaders and decision makers we need to understand that the absence of a disease is always going to be of higher value to the society than achieving excellence in treating it. Therefore, for some time now, SRL has been working towards shifting the mindset of people from illness based diagnostics to wellness based preventive healthcare approach," Haldar further stated.
Based on a recommendation tool developed by SRL's R & D team, the newly launched platform will recommend a customised health-check plan to an individual consumer keeping in mind their age, gender, lifestyle, health history and life-stage.
The consumer simply need to take an assessment on SRL's mobile app or website, or they can just walk into any lab to get a customised preventive package that will be designed to suit the particular needs of the individual consumer.
"Just like how we like to monitor our children's progress in school by reviewing their report card, SRL Health report is your health's report card that tells you how well you are doing from the inside", Haldar said.

Recommended from all portals