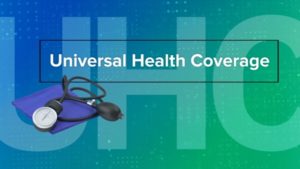 To implement Ayushman Bharat-National Health Protection Scheme to achieve universal health coverage, the National Health Agency has officially launched a process on Wednesday to include all the public and private hospitals in this mission.
The mission is to increase accessibility for the most vulnerable, unreached sections of the population and ensuring prevention, promotion and ambulatory care at primary, secondary and tertiary levels.
All the hospitals and healthcare service providers should come forward to join Ayushman Bharat, in spirit and deed, said CEO, National Health Agency and Ayushman Bharat, Dr. Indu Bhushan.
It aims to provide financial assistance to crore deprived rural families and identified occupational categories of urban workers' families as per the latest Socio-Economic Caste Census (SECC) data.
"We are also making every effort to ensure that the empanelment process is conducted in a transparent, time-bound and non-partisan manner based on specific criteria, eligibility and guidelines," said Deputy CEO, Ayushman Bharat, Dr. Dinesh Arora.
It is to be noted that AB-NHPM has been launched to provide financial protection and prevent catastrophic health care expenditures to over ten crores poor and a cover of Rs 5 lakh per family per year for cashless hospitalization services

Recommended from all portals