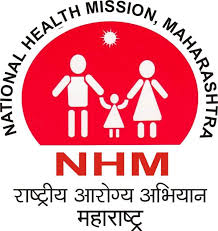 Under the NITI Aayog's transformation of aspirational districts programme, Maharashtra's four districts, namely Washim, Gadchiroli, Osmanabad and Nandurbar have launched a community-based assessment programme.
ASHA workers will conduct a door-to-door survey of families to collect information about non-communicable diseases (NCDs) and other ailments.
Primary health care centres had already been identified at the 4 districts, which have been transformed into health and wellness centres.
"We have to ensure that each pregnant woman and child is immunised. The health and wellness centres will screen local villagers for NCDs," said commissioner, National Health Mission (Maharashtra), Sanjeev Kumar.
Local ayurvedic medicine practitioners with a BAMS degree will also be appointed at the sub-centres, which cater to more than 1000 people, said Director of Health, Maharashtra, Dr. Sanjeev Kamble.
The NITI Aayog has also announced that 101 districts identified as part of the programme and will be ranked on the basis of their development.
The 49 indicators include health and nutrition, education, agriculture and water resources, financial inclusion and skill development and basic infrastructure.

Recommended from all portals