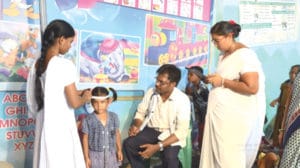 Dhanush has effectively forecasted the drastic changes that are happening in the Healthcare segment of developing economies and it has made significant investments in last 10 years in developing competency, building Healthcare Solutions and capacities for delivery of end-to-end healthcare services, especially in the primary healthcare segment.
Dhanush has acclaimed the honour of working with prestigious entities like, Ministry of Health & Family Welfare, Govt of India, Govt of Andhra Pradesh, UN bodies and Govt of Kenya at the strategy level of National Health Policy definition and execution of the various programmes across India and Africa. Dhanush has vast experience of working in Africa, Australia over last 10 years in Healthcare Technology and Innovative Solutions.
The company has developed comprehensive suite of Integrated Healthcare solution covering all the Public Healthcare institutions starting with ASHA/ ANMs with ANMOL Solution, eSub Centre/ Wellness Center Solution, eUPHC/ePHC Solution and also developed mobile based solutions for NCD and RBSK Screening.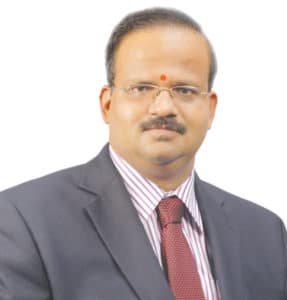 DSN Murthy, Chairman and MD, a Post Graduate in Business Management from NITTE, an extreme innovator and a strong believer and Investor in the strengths of the Emerging Markets and the potential it can offer to the world. DSN, having sensed the future of Healthcare business being strongly aligned with ICT Technology, has made early investments in this domain 10 years back, which have placed Dhanush in the league of Leaders in the Healthcare ICT Services market, especially in Telemedicine and Public Primary Healthcare segments.
Dhanush Healthcare Initiatives in Andhra Pradesh
• Electronic Sub-Center Solution eSubCenteris the peripheral outpost and the first hope of health care for the remote population and fulfills the basic primary and quality healthcare needs.
eSubCenter solution has the features for creating the electronic Health record, Tele Consultation, Integration with Pharmacy Vending Machines, Screening and Out Reach camps.
Dhanush is currently establishing 40 eSubCentres in State of AP by bringing various innovative technologies.
• Electronic Urban Primary Healthcare Center Solution
eUPHC/ePHC caters to healthcare needs of the urban and rural poor population, by making essential primary healthcare services available to them and reducing their out-ofpocket expenditures for medical treatment. eUPHC is a single window for primary healthcare where Doctor Consultation, Diagnosis, Specialist Doctor Consultation and Pharmacy are available. Dhanush has established 29 eUPHCs in two districts of Andhra Pradesh, covering 15 lakh people, with all the modern telemedicine equipment and facility to capture the Electronic Medical Record of the patient and provide the live transactions through Dashboard.
• Healthcare Screening Services Solution-RBSK Services
Rashtriya Bal Swasthya Karyakram provides early screening, detection and referral management for the children aged between 0-18 years on the selected health conditions (4 Ds- Defects at birth, Diseases in children, Deficiency conditions, Developmental Delays that includes Disabilities). Presently, Dhanush is conducting RBSK Program in the State of Andhra Pradesh by deploying 450 Mobile Health Teams (MHT) covering a 80 lakh children. Each MHT consists of 2 doctors, 2 ANMs and one driver. Dhanush Healthcare Initiatives in India
• eUPHC Project-Govt.of Uttar Pradesh
Dhanush has established and is running 12eUPHCs in the State of UP These eUPHC are supported by the Dhanush Solution, Medical Equipment, Training to the Staff along with monitoring dashboard Model District Project –UP TSU "Model District Concept" is being implemented at Sitapur district of UP with Support of Bill& Melinda Gates Foundation, with an aim to attain a significant reduction in Mother Mortality Rate, Infant Mortality Rate and improve Patient Satisfaction towards Public Health Services Dhanush Indicator Monitoring System, tracks vital parameters of healthcare related to Institutional Delivery, out of pocket expenditure, OPD Improvement and others.
ANM Online (ANMOL) – Development and Implementation Services
Dhanush has been working with Ministry of Health, under UN bodies, for the Implementation of ANM Online (ANMOL) solution across the country, which has been implemented in the State of Andhra Pradesh, Telangana, MP, HP and Odisha.
Dhanush has developed unique ANMOL Intermediate Server solution (AIS), wherein it would bring in localisation to each State and consolidation at the Center level. AIS is solution has been rolled out successfully in the state of Telangana and it is getting rolled in other states across India.
Telemedicine Services
• Implementation, Rollout and Support • Setup, Operation and Maintenance of Digital Clinics for Private Organisations • Implementation of "Medical Equipment Kit" based Telemedicine Solutions
Hospital Information Management System (HIMS)
• Implementation, Rollout and Support of HIMS • End-to-End Solutions for Management of Hospital Operations and Administration • Integrated with Outreach Programs
CSR Activities
We have taken concrete steps as part of the social outreach to realise our CSR objectives and established Digital Health Clinics in association with following NGOs and institutions-
1. Rastriya Vidya Kendra at Ghatkesar, Hyderabad, Telangana
2. Kasturba Gandhi National Memorial Trust at Hydershakote, Hyderabad, Telangana
3. Andhra Vanavasi Kalyana Ashramam at Mattam, Vishakhapatnam, AP
4. Gayatri Vidya Parishad Institute of Healthcare & Medical Technology at Gidijala, Visakhapatnam, AP
5. SwamiVivekananda Health Mission Society at Chardham and Dharmawala, Uttarakhand.

Recommended from all portals